January 8, 2018 10.29 am
This story is over 70 months old
Work begins today on £100m Boston Barrier
Work has started.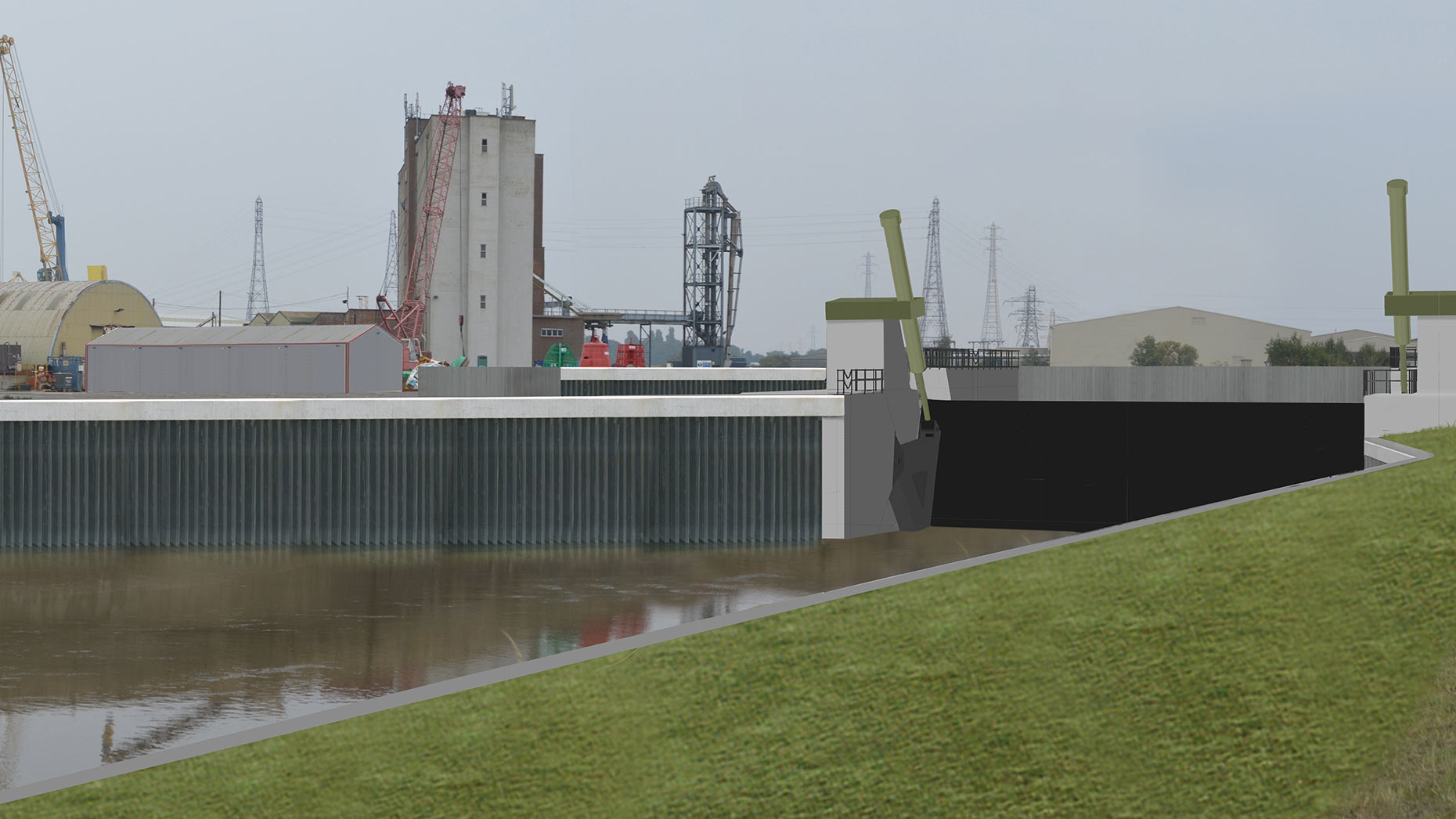 Work has started on the new £100 million Boston Barrier to protect the town from flooding.
Pontoons in the river along London Road will be moved across the river and moored on the Ports Quays, downriver of the Swing Bridge, on Monday, January 8.
The moorings are expected to be off-station for around four weeks while the port carries out maintenance dredging at the pontoon site.
The pontoons will be returned to their original positions after completion of the dredging.
Next week from Monday, January 15, around 75 metres of scour protection piling works will begin at the Port of Boston's starch berth situated between the grain loading silo and Dani Foods.
All piling will take place from the shore, using a tracked crawler crane.
The expectation is that the 19 metre-long piles will not swing out over the river but mariners have been advised to take extra caution when navigating in this area.
Warning signs will be erected at either end of the works.
Piling will take place during the hours of 7am to 7pm.
The barrier, which will better protect more than 14,000 homes from tidal flooding, was given the final green light from the government just before Christmas.
Officials hope the barrier will make Boston one of the best protected areas from flooding outside of London.
The tidal barrier will feature a moveable gate across The Haven together with a new control building to operate the barrier, new flood defence walls on both banks, and a replacement gate across the entrance to the existing Port of Boston wet dock.
The barrier is expected to be working by December 2019.