February 20, 2018 12.21 pm
This story is over 68 months old
The cost of pothole damage compensation in Lincolnshire
More complaints but fewer repairs.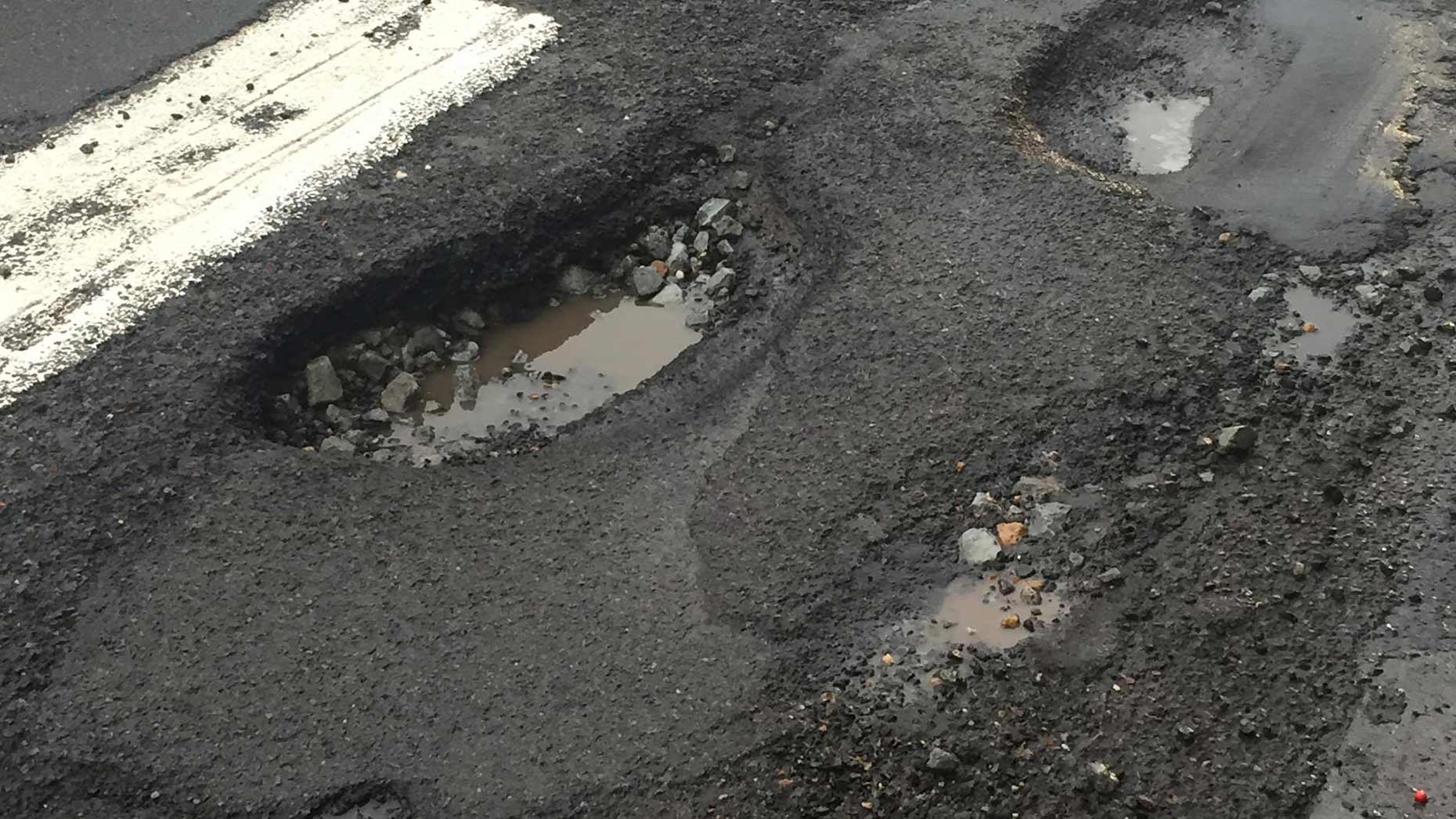 Nearly half a million pounds has been paid out in compensation for potholes in the past three years, a freedom of information request has revealed.
Lincolnshire County Council paid out £106,816 in compensation last year, £177,886 in 2016 and £168,683 in 2015.
Between April 1 2016 and March 31 last year, there were 92,479 potholes repaired compared to 111,876 the year before – a 21% decrease.
Despite the decrease in the number of potholes filled, the council received more reports of potholes than in the previous year.
There were nearly 9,165 potholes reported between April 1 2016 and March 31, 2017 compared to 6,638 in 2016 and just over 9,165 in 2015.
Councillor Richard Davies, Executive Member for Highways, said: "We look after around 5,500 miles of highway, and the law recognises that it would be unreasonable to expect to us keep all roads completely free of potholes at all times.
"That means we are not necessarily liable for any damage caused to vehicles. We're still seeing a similar number of claims each year, but the average cost has fallen substantially.
"Obviously, we would much rather to see this money going into our roads, which is why we do everything we can to repair potholes quickly.
"Dangerous defects are often dealt with within 24 hours, while more minor defects can take a few weeks."
"What would help is additional investment in our roads by the government, which is why we're calling for fairer funding for Lincolnshire."