February 5, 2018 11.58 am
This story is over 52 months old
Green light for new A46 roundabout at Welton and Dunholme crash hotspot
£2m scheme to improve accident blackspot with over 30 crashes in 5 years.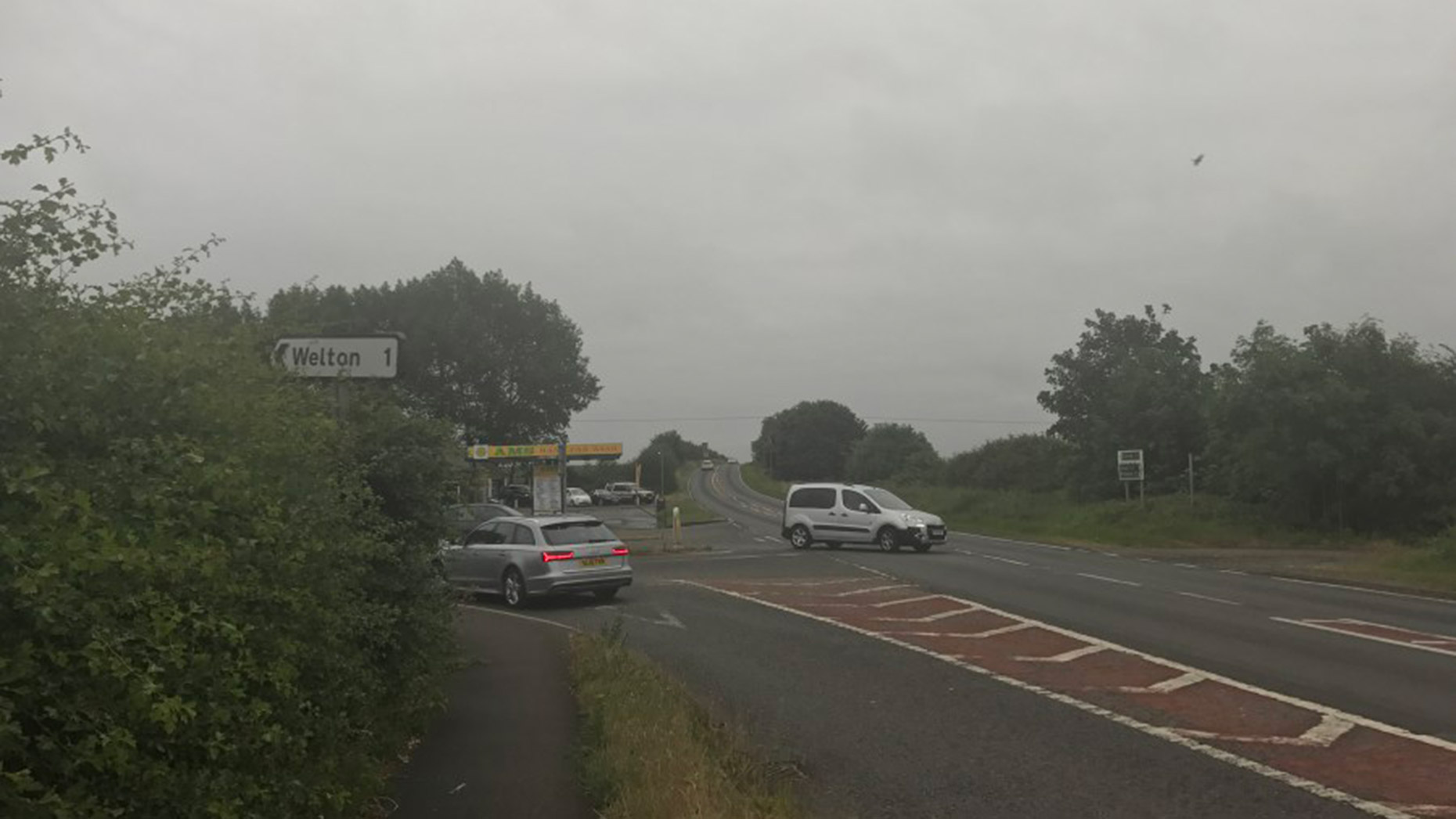 Plans for a new roundabout to improve road safety at the A46 junction for Welton and Dunholme north of Lincoln have been approved.
Councillors on Lincolnshire County Council's Planning and Regulation Committee gave the go-ahead for work to begin on the 60 metre diameter roundabout.
The current t-junction is known as an accident blackspot with over 30 crashes causing injury in the last five years, plus hundreds of non-reported incidents.
The county council hopes the new roundabout will improve visibility and alleviate congestion, thus reducing the probability of crashes.
Construction of the roundabout will take between nine and 12 months to complete and is expected to be open for use by 2020.
The county council was awarded £2 million of funding from the Department for Transport towards the scheme after loud calls were made for road safety improvements at the junction from council leader Martin Hill and Gainsborough MP Sir Edward Leigh.
The A46 and part of Lincoln Road will be realigned as part of the scheme.
Concerns about the roundabout were raised by Motorwise, which is based at the junction.
The business said that it was concerned about a loss of trade, major disruption during the construction of the roundabout, and the lack of consultation from the council.
However, Councillor Lindsey Cawrey, who used to live just north of the junction in Faldingworth, said that the project was "long overdue" and would be a benefit to local business.
Councillor Lewis Strange, who represents the Market Rasen Wolds division, added: "In the north of the county, this is the best news we have had for a long time."
In proposing the motion which was unanimously carried, committee chairman Councillor Ian Fleetwood said: "It is a much-needed roundabout. Curiously enough, there wasn't traffic when I was there this morning but this is certainly not usually the case."
Work on the new roundabout must begin in the next seven years as part of conditions imposed by the council.
County councillor Richard Davies, responsible for highways, said: "We're thrilled that this planning application has been conditionally approved, as it means we can move ahead with completing a full detailed design of the new scheme while carrying on obtaining the necessary legal orders to make changes to sections of the existing layout.
"The benefits of this scheme are two-fold. Not only will it help improve safety in a location where there have been several collisions in recent years, but it will also help to reduce congestion on Lincoln Road and accommodate future development in the area.
"When constructed, the new roundabout and realigned A46 will be easier to navigate, reducing the potential for driver error and making this a safer, more reliable route for all road users."