February 13, 2018 1.06 pm
This story is over 52 months old
Lincoln councillors will make final decision on second Brayford floating restaurant
Will the long-debated plans finally get the go-ahead?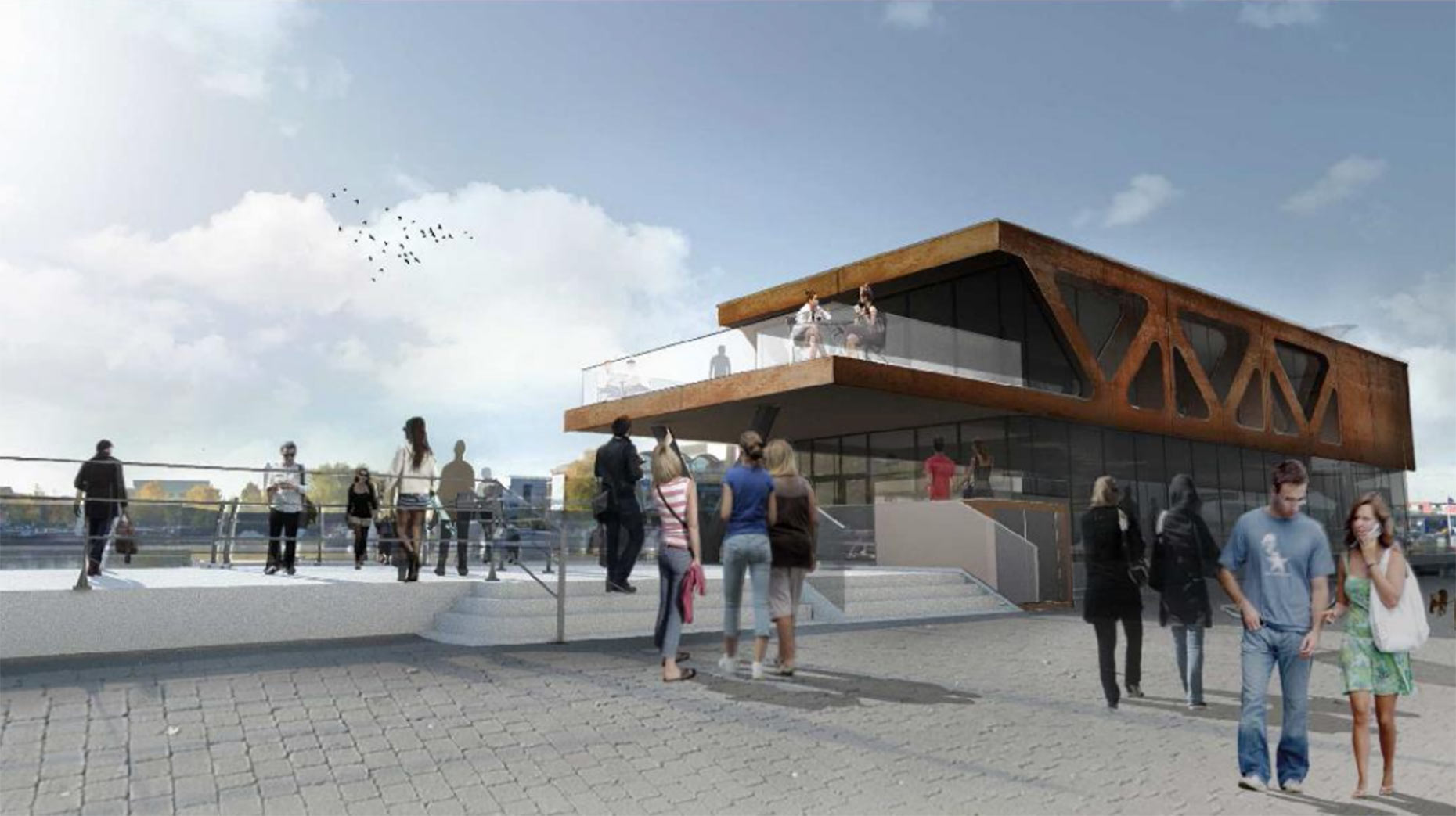 Senior City of Lincoln councillors will decide whether to give the final go-ahead to the much-discussed and controversial second Brayford floating restaurant.
The £1 million building would sit on stilts, similar to the Wagamama restaurant, and would be west of the viewing platform, which would also be refurbished and brought back to life through the project.
City of Lincoln Council's Planning Committee unanimously rejected the plans for the floating restaurant in September 2016, only to be overruled by the government's Planning Inspectorate 13 months later after a successful appeal by the applicants, The Brayford Trust and Investors in Lincoln.
Now, the council's Executive will decide as landlord whether to allow their tenant, The Brayford Trust, to build the restaurant at a meeting on Monday, February 26.
However, council leader Ric Metcalfe and Councillor Neil Murray, also a member of the Executive, will not be able to take part in the meeting as they are members of The Brayford Trust.
Unthinkable
The Lincoln Civic Trust has urged the council to the reject the development, claiming that another restaurant on the water was "unthinkable", and would cause "further destruction" of the pool.
In a letter to The Lincolnite on behalf of the trust, Jeremy Wright said: "Our pre-Roman Brayford Pool, England's oldest inland harbour, is an iconic stretch of shimmering water in the centre of our city.
"It is unique, it is the envy of many other cities, and is a magnet that draws visitors and locals alike.
"It is unthinkable to build out in the water causing further destruction of our outstanding heritage asset.
"It will block more of the sunny waterfront and convert it into a shaded street.
"The same promoters have already sold off part of the pool with their earlier Wagamama 'floating' restaurant, which has had the same damaging effects.
"Another development will create a precedent for more."
Lincoln cannot just sit by and do nothing
Speaking after the development was approved by the Planning Inspectorate in October 2017, chief executive of Investors in Lincoln and trustee of The Brayford Trust David Rossington told The Lincolnite: "The Brayford is a major jewel in Lincoln's crown and our objectives are the same as those of our critics… the conservation of the Brayford for future generations.
"Lincoln cannot just sit by and do nothing…action needs to be taken now if we want the Brayford to be around for future generations.
"The Brayford Trust is a registered charity which operates on a not for profit basis to maintain Brayford Pool, which it leases from the city council.
"All the income generated by The Brayford Trust is re-invested in improving and maintaining the pool and its surrounds for today and for future generations and all of its trustees are unpaid volunteers.
"The question of the new development having a detrimental impact on views across the Brayford was considered very carefully at the original design stage. We came to the view that any impact would be minimal."