February 14, 2018 9.31 am
This story is over 51 months old
Lincoln drag queen on poetry mission after toe amputation
100 days and 9 toes later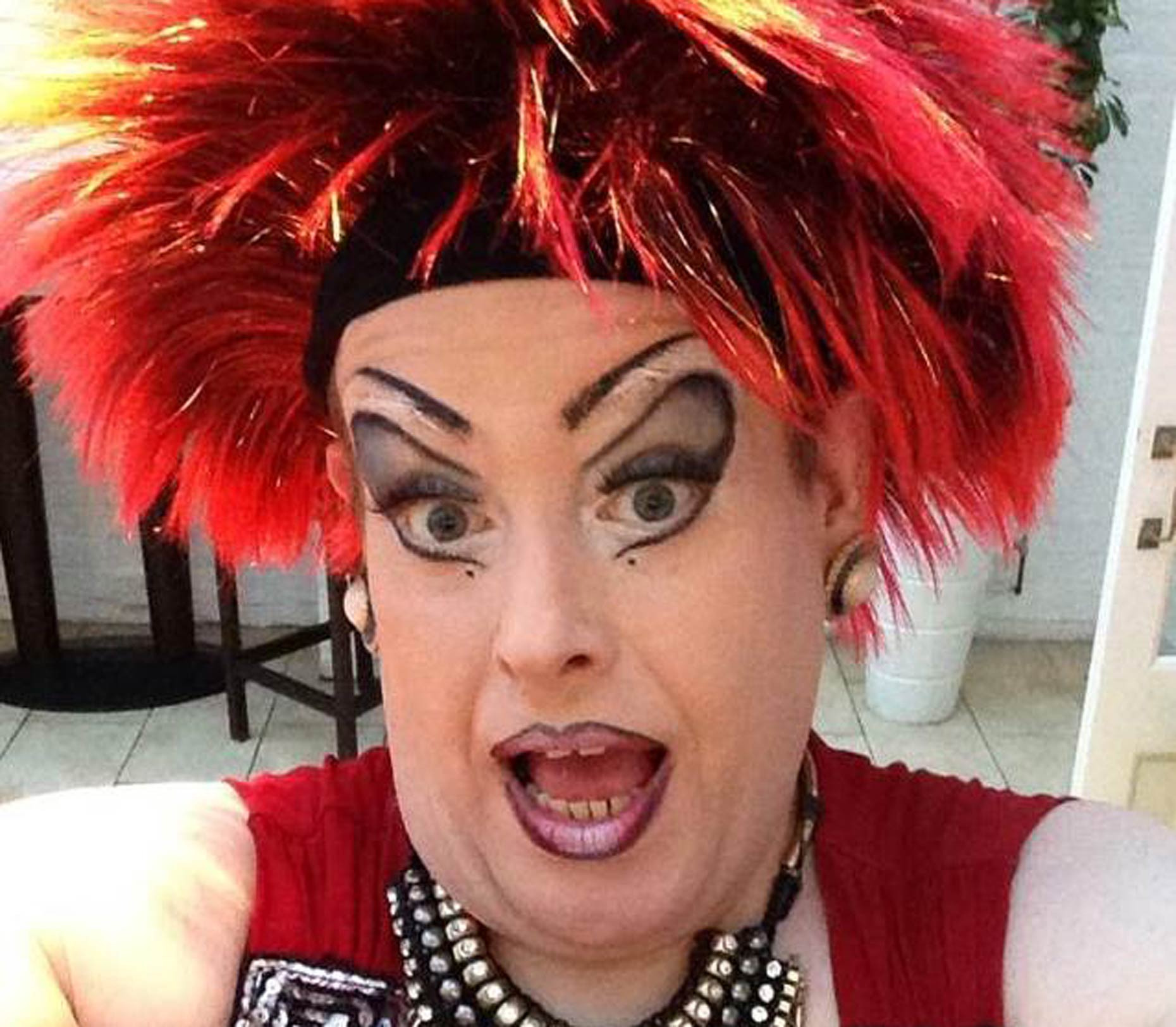 Justin Hussey from Lincoln is well-known for his vibrant drag act, but he can now also add 'poet' to his CV, inspired by an unfortunate toe amputation.
Hussey had to have his toe amputated due to diabetes in June 2017, and one of his close friends set him a challenge to write 100 poems in the 100 days he needed for recovery.
Justin also lost his granddad around the same time, who was the subject of the first poem, which is now included in the book titled '100 days and 9 toes later'.
The book also contains 100 different illustrations from different people and will be launched at The Scene, where Justin worked for over 20 years, on Saturday, March 10 between 4pm-8pm.
"Family and friends had great ideas to keep me motivated and about halfway through the challenge people suggested I should publish them in a book," Justin said.
"I used to ask people on Facebook to give me a topic and was given lots of ideas, but it had to be something topical in the news or about a place I had been; it needed to be something I knew about.
"The challenge made me determined to go all the way and complete it. 100 days isn't much and as people were enjoying it, I didn't want to let them down. By the 30th day it felt long, but poems come easy to me and to write them is a passion of mine.
"I was very bored at home, people came to visit, but I only got out of the house for appointments. Poetry really helped occupy my mind as there is only so much daytime television you can watch."
Hussey, who appeared on Come Dine With Me in 2011 as his drag act Kandi-Kane, worked as a qualified chef at Patisserie Valerie, but has stopped work for the time being due to the toe amputation.
But he is still keeping his mind actively focused on other projects such as putting together a stage musical and volunteering at Gainsborough Youth Theatre.
Here is an extract from his book, the first poem 'Granddad'
My Granddad Ken Douse
Never again will I hear your voice
never again will I see your smile
Those little things that were just you
won't mean the same like they used to do
When I used to visit that welcoming smell
Meant I was safe and all was well
You'd welcome me with a cheerful grin
And offer me treats from that biscuit tin
Your beautiful garden I would roam
Looking for frogs behind the gnome
Behind the curtain hidden away
Those tins of pop, help yourself you'd say
As a child I'd sit upon your knee
From the Sunday papers the comics We'd see
And when we left I remember how
You'd wave us off shout loudly ciao!
But now all those things have gone away
But memories are great, in my heart they'll stay
Your life I'll celebrate and not be sad,
And remember the legend you, Granddad!