Number of Lincolnshire Police neighbourhood officers and PCSOs plummets in five years
The number of neighbourhood officers and PCSOs across the county has fallen dramatically over the last five years, with Lincolnshire Police insisting that officers have been redeployed to other posts to keep the public safe. Home Office figures collated and distributed by the BBC Shared Data Unit have shown that the number of neighbourhood officers…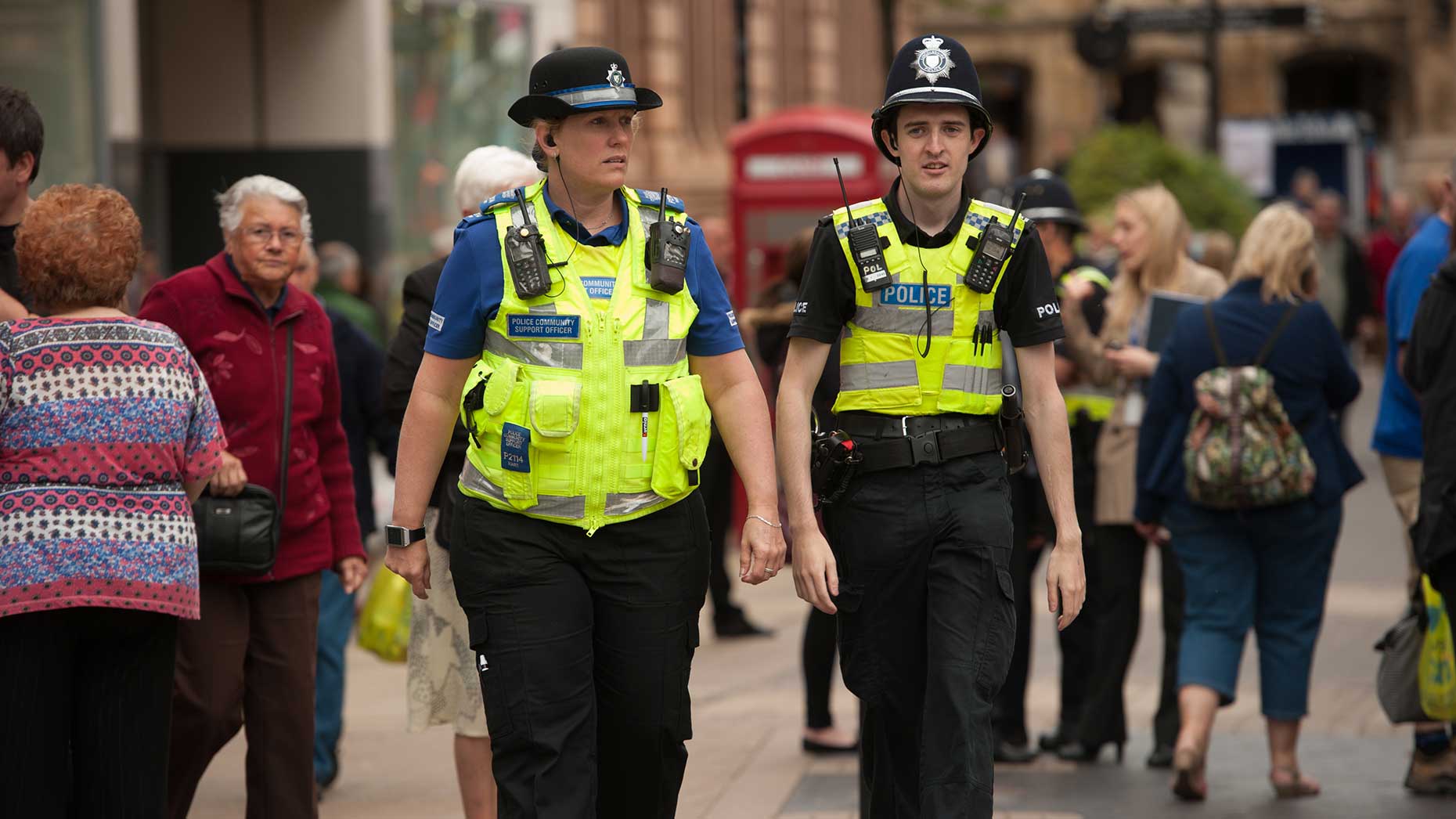 The number of neighbourhood officers and PCSOs across the county has fallen dramatically over the last five years, with Lincolnshire Police insisting that officers have been redeployed to other posts to keep the public safe.
Home Office figures collated and distributed by the BBC Shared Data Unit have shown that the number of neighbourhood officers working for Lincolnshire Police has plummeted, from just under 250 in 2012 to only just over 100 full time equivalents by 2017.
This fall of over 58% of bobbies on the beat is one of the highest in the UK.
Similarly, the number of neighbourhood PCSOs employed by the force has come down by more than 30% from just under 150 in 2012, to 103 by 2017 (since the figures were gathered, Lincolnshire Police have said there are 120 PCSOs working for the force).
The reduction in numbers has continued more recently in the figures. Since Conservative Marc Jones replaced former television presenter Alan Hardwick as Lincolnshire Police and Crime Commissioner in 2016, the stats have shown that neighbourhood police officer numbers have fallen by just over 5%, and neighbourhood PCSOs by 22.8%.
A different approach
Controversy over neighbourhood policing has been a regular talking point in recent years, never more so than in 2015 when Police Federation chair Steve White was warned by then Home Secretary Theresa May to stop "crying wolf" over funding criticisms he had raised, which he claimed was putting the bobby on the beat under serious threat.
The debate resurfaced in 2016 when Inspector of Constabulary, Zoe Billingham, warned that police forces could be "sleepwalking" back to an old model of policing.
Humberside Police, which covers North and North East Lincolnshire, has seen a substantial increase in bobbies on the beat, from 135 in 2012 to 189 in 2017.
The biggest increase in neighbourhood officers has come in the period from 2016 to 2017, since former police officer and Labour politician Keith Hunter defeated Conservative Matthew Grove.
This trend began in the final year of Grove's term of office, when neighbourhood policing was given a boost with around 24 new officers.
The number of bobbies on the beat in Humberside looks set to increase further. Just this week, the force has revealed it will be looking to recruit more officers, with applications welcome for a four-day period in February.
Despite this, the number of neighbourhood PCSOs has fallen by around 65 from 2012 to 2017 in the same period in Humberside.
'They now work in other roles'
Lincolnshire Police have said changes in policing methods and how resources are allocated are behind the fall in numbers highlighted in the figures.
Assistant Chief Constable Shaun West also moved to reassure residents concerned about the statistics by insisting that keeping people safe was the force's key priority.
He said: "In 2016, we identified resources should be reinvested to improve our ability to address crimes that affect the most vulnerable people within our communities. We redeployed a number of staff to new posts.
"It is a direct response to these emerging threats, such as non-recent abuse, modern-day slavery and cybercrime, that fewer officers are being seen in the traditional sense than there were five years ago.
"These officers however have not left their communities, but instead they work in other roles, dedicated to protect their communities from emerging and sophisticated threats.
"Members of the public will still see our 28 community beat managers in neighbourhood policing, and our 120 PCSOs, who are dedicated to that role, allowing for more time spent on the beat, something that wasn't always possible in the past.
"These officers will only be removed from their neighbourhoods in the event of serious incidents.
"We will continue to seek a safer funding from the government for Lincolnshire, without which we will lose police officers and police community support officers."