Debris builds on Lincoln Brayford as heavy rain causes waterways to swell
Flooding alerts issued.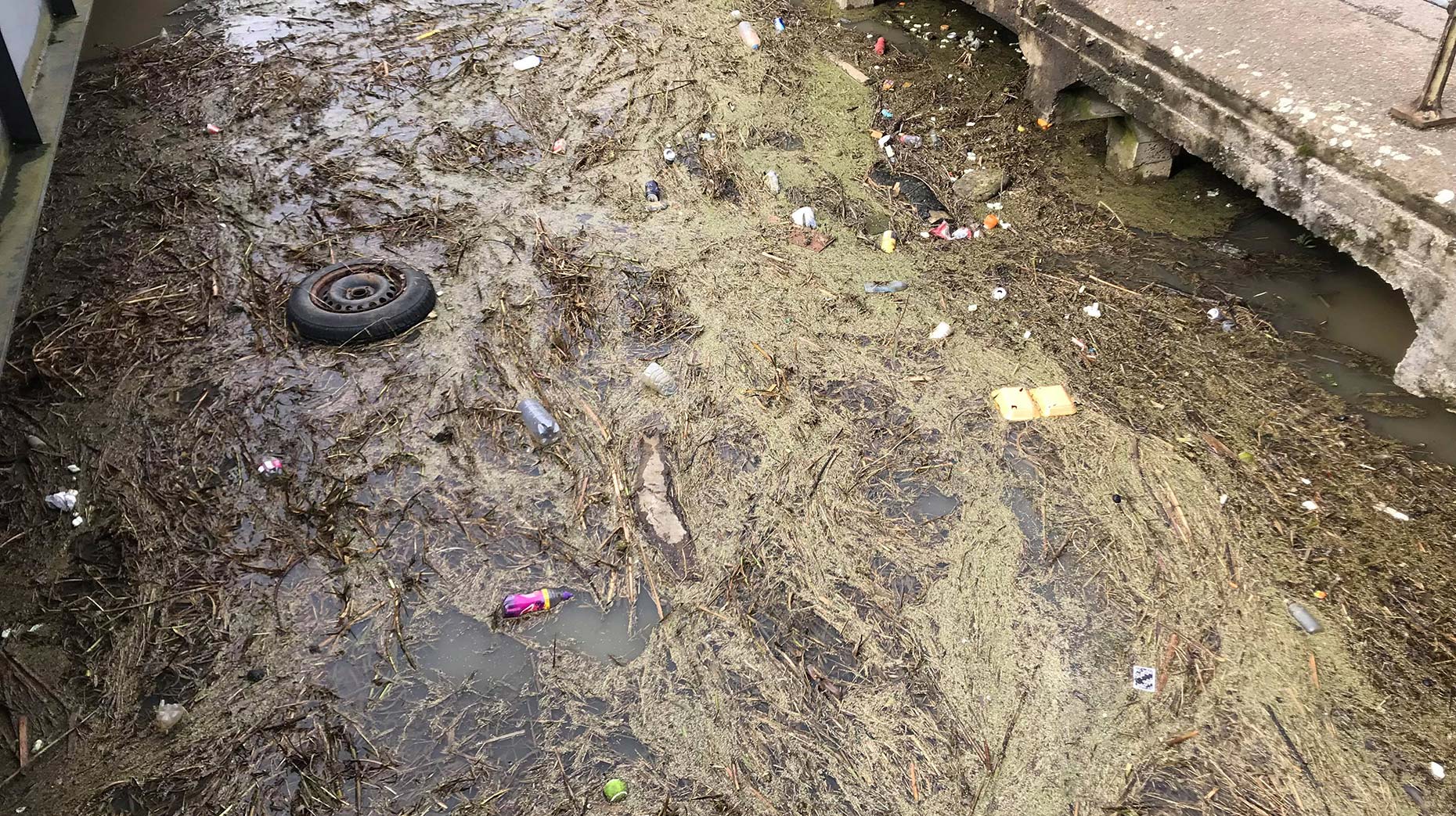 Heavy and persistent rain over the last 24 hours has lead to flooding alerts in parts of Lincolnshire and a build-up of debris in the swollen Lincoln Brayford.
As the Environment Agency issued 'be prepared – flooding is possible' alerts for the morning of Tuesday, March 13, water levels rose in the area.
In the Brayford, gushing rainwater brought with it drifting rubbish and debris, which is collecting in the pool and at intersections.
Flood alerts are in place for parts of Lincolnshire due to recent heavy rain.
The Environment Agency issued a 'be prepared – flooding is possible' alert for the River Trent, the River Ancholme and parts of the Humber Tributaries on the morning of Tuesday, March 13.
Heavy rainfall in the last 24 hours has left some areas of the East midlands swamped, including parts of Nottinghamshire.
An Environment Agency spokesperson has said: "Over the last 24 hours we have seen steady rain across Lincolnshire.
"This means rivers are rising which could lead to flooding of low lying land and roads close to rivers.
"We do not anticipate rivers to rise significantly further or for flooding of properties. The is expected to ease overnight and river levels should fall during Tuesday."
They added that river levels would be constantly monitored and staff will be checking and clearing blockages.
In particular, levels are high in the Tidal River Trent from Cromwell Weir to Gainsborough and residents are being told to be vigilant for flooding on the roads and paths.