March 13, 2018 12.45 pm
This story is over 68 months old
Tentercroft Street car park reopens after stint as temp Lincoln bus station
The pay and display car park on Tentercroft Street in Lincoln reopened this week after serving as a temporary bus station for more than a year and a half. The site was resurfaced and converted back into a car park by the City of Lincoln Council after the £30 million Lincoln Transport Hub on St…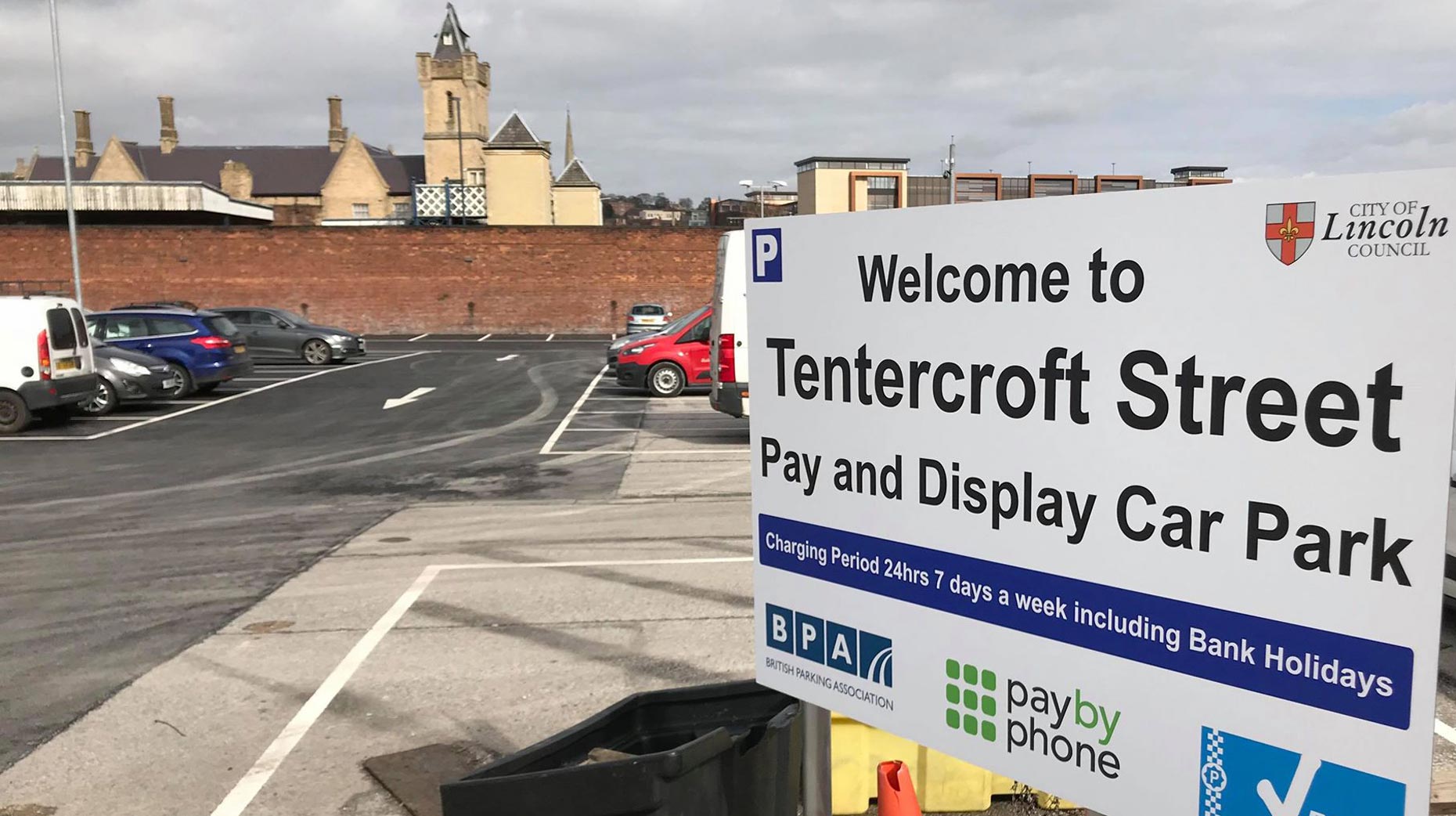 The pay and display car park on Tentercroft Street in Lincoln reopened this week after serving as a temporary bus station for more than a year and a half.
The site was resurfaced and converted back into a car park by the City of Lincoln Council after the £30 million Lincoln Transport Hub on St Mary's Street was completed.
The car park has 311 spaces for shoppers and commuters, who can easily get onto the High Street or the train station (over the pedestrian bridge at the back).
Cafe owner Kerry Zablockyj, who has been in charge at The Eggstra Mile for four years, told The Lincolnite: "Business isn't as good as what it used to be. The council have done a fairly good job of the car park, but some of the spaces are not all where they were originally and you can't always get out of the car park very easily."
Fox Walters, Owner of The Demon Barber, has been based at this site for three years and he told The Lincolnite: "It is nice to have the car park back. My clients use it and it's nice it isn't deadlined any more from the buses.The council resurfaced it quickly once the work started happening."