Lincoln Great Witham Duck Race to return for 2018
A day at the races.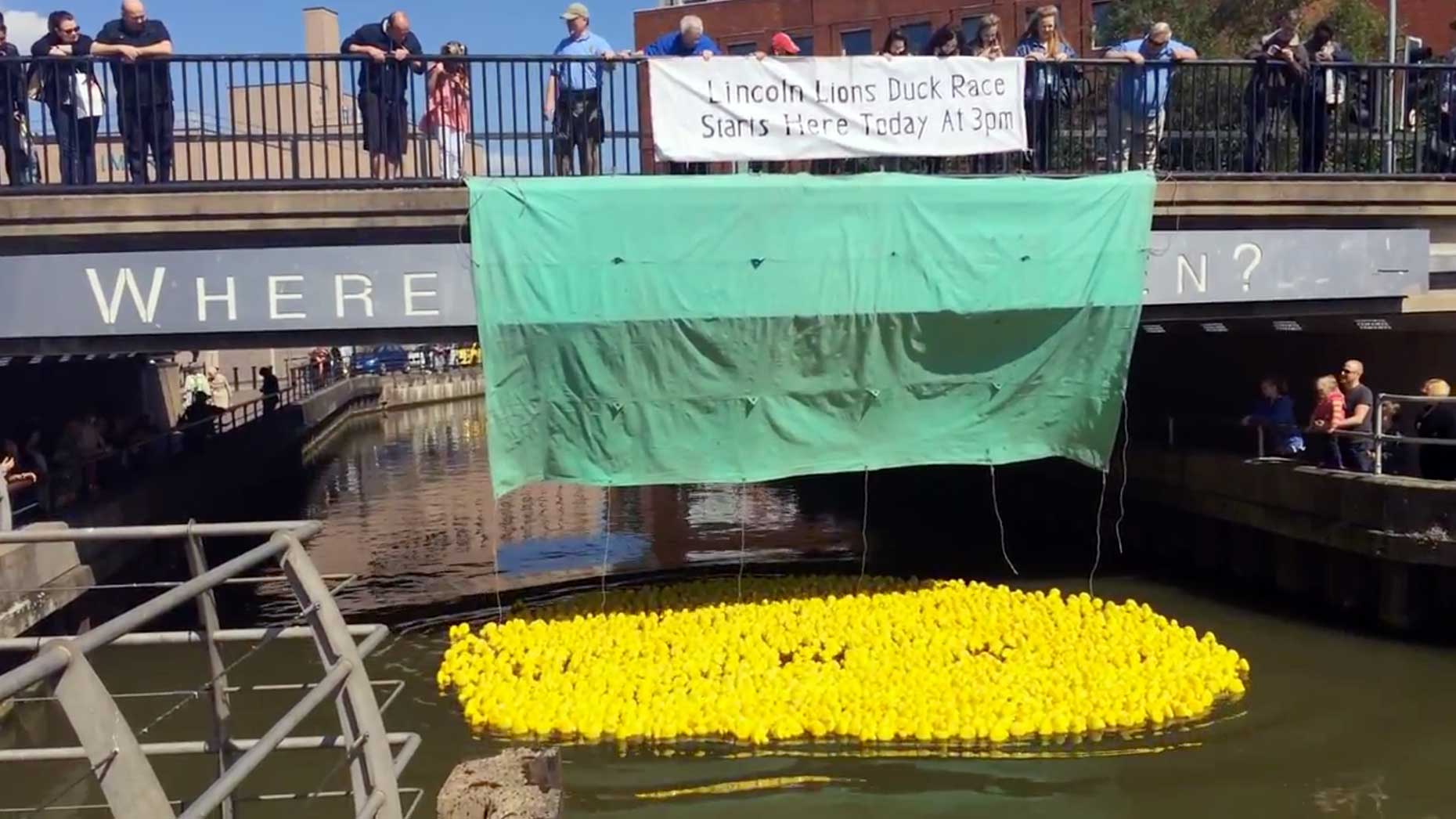 A quacking Lincoln race will make a comeback in May to raise money for the LIVES first responders charity.
A sea of 2,000 ducks will be spurred on by exciting sponsors along the River Witham on May 5,
The 37th annual duck race will be held at 3pm, organised by the Lincoln Lions.
Plastic ducks will be dropped onto the Witham and raced along the current between William IV and Witch and Wardrobe pubs.
The sponsor of the first duck across the line wins a cash prize of £150 and there's even a prize for the last duck across the line.
This year the Lions are holding the event in aid of LIVES, the Lincolnshire charity that has 700 highly trained volunteers who respond to more than 21,500 medical emergencies across the county each year.
Don Stewart, event organiser from Lincoln Lions said: "Lincoln Lions are again pleased to be able to organise their 37th Annual Charity Duck Race on the River Witham on Saturday, May 5.
"This year we have chosen and are pleased to be involved with LIVES as the beneficiary of this years event as they continually carry out wonderful work within the County and deserve support.
"We hope people will purchase the Duck Race tickets and enable LIVES to raise as much needed funds as possible."
Nikki Silver, CEO of LIVES said: "We're absolutely over the moon to have been chosen to be part of this year's annual duck race.
"2017 was an incredibly busy year for our responders and 2018 is proving to be even busier so any funds raised will really go a long way to keeping our responders on the road."
People can enter the race by sponsoring a duck for £1, with tickets available from LIVES at 8 Birch Court, Boston Road Industrial Estate.
Anyone wishing to support the event by selling Ducks to their friends and colleagues should also get in touch with LIVES on 01507 525999.