Lincoln photographer talks famous muses, war reporting and drinks with last surviving Dambuster
Famous faces in Lincoln.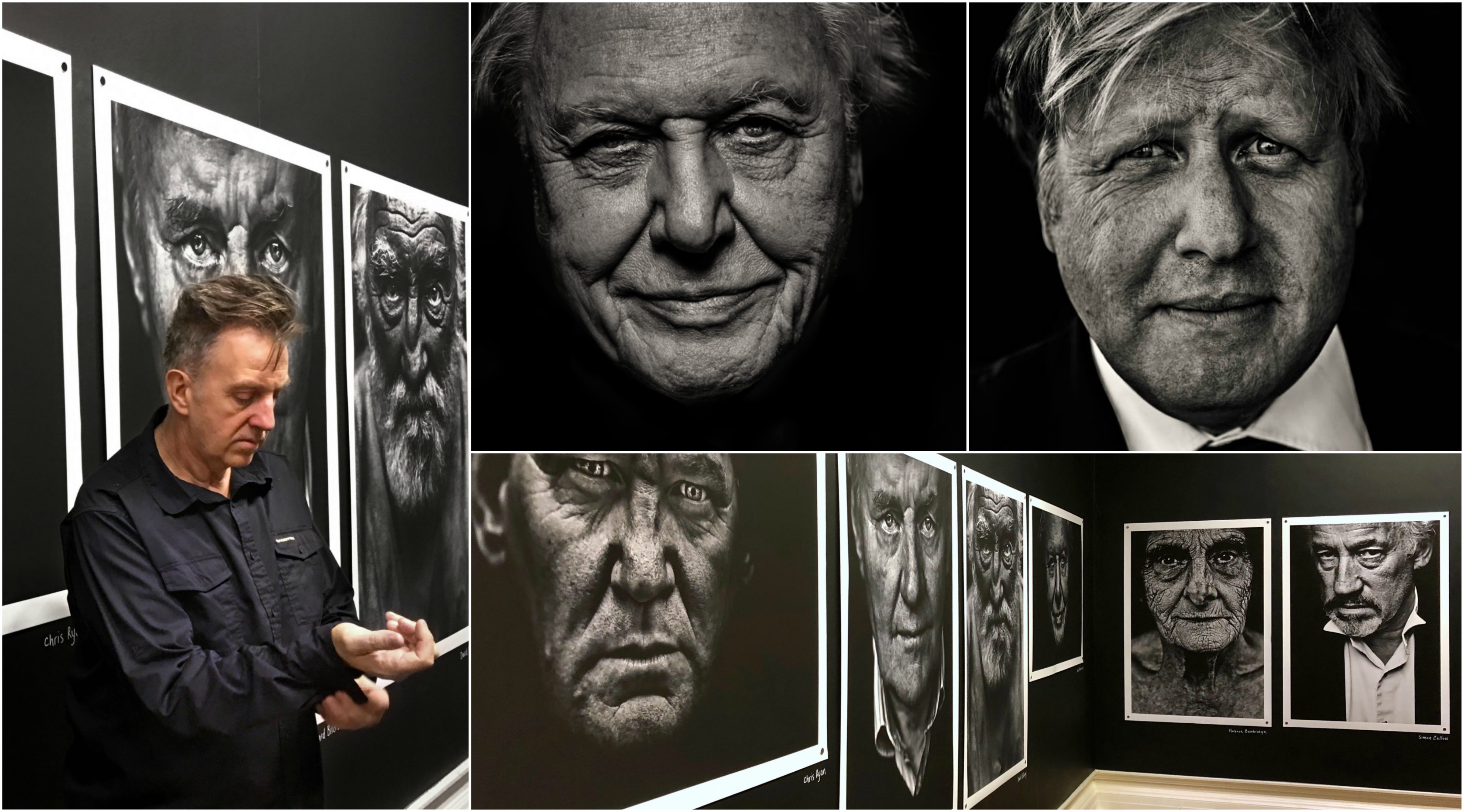 Lincoln photographer Andy Weekes has had a fascinating career shooting humanitarian missions, landscapes and not least famous faces – the subject of a new exhibition in his home city.
Andy's 'Faces' exhibition is on now at the Usher Gallery, which is open to the public until next month, featuring close-up black and white portraits of celebrities like Boris Johnson, David Attenborough and Lincolnshire's George 'Johnny' Johnson
The freelance photographer told The Lincolnite his career took off at the end of the Gulf War, when he was sent out with the military to document a humanitarian aid project.
When Andy arrived back in the UK, he started working for national newspapers and magazines and got a reputation for his style of photography.
Andy was commissioned to take a photo of Boris Johnson in London and said he captured a "stern" look.
"Instead of a private session with Boris, I arrived at the Olympic Park to find that I was taking his photo at a press conference," he said.
"I found the place where I wanted to take his photo, but he was moving all of the time and answering questions. I had to put my arm out and, not quite grab him by the collar, but just steady him.
"As I steadied him with my arm, he really gave me a severe look and that is when I took his photograph. And, that is why he has such a stern look on his face."
Andy went to the home of the last surviving British dambuster, George 'Johnny' Johnson, to take his photograph for the exhibition.
He said: "We took photos for about half an hour and then we sat for about three hours as he told me some fantastic stories while we drank a few whiskeys together. It was great.
"George's daughter contacted me afterwards and told me how she loved the photos but thought that the ones of him smiling were a bit more like her dad. But, I preferred the photos that showed the strength of the man and captured the character in his face."
When David Attenborough visited Lincoln in 2014 to open an exhibition, Andy decided to "take advantage" of the opportunity.
"I was due to take his photograph, but the press conference took longer than expected. So I had seconds to get his attention and position him as he was being ushered away."
Going forward, Andy said that it would be his "dream" to photograph Clint Eastwood and the Cowley brothers.
The exhibition is open daily from 10am to 4pm at The Usher Gallery. It is free and available until May, 7.