March 9, 2018 11.06 am
This story is over 49 months old
Lincoln's Red Arrows amaze onlookers in first 9-ship sortie of 2018
"Roll on the summer!"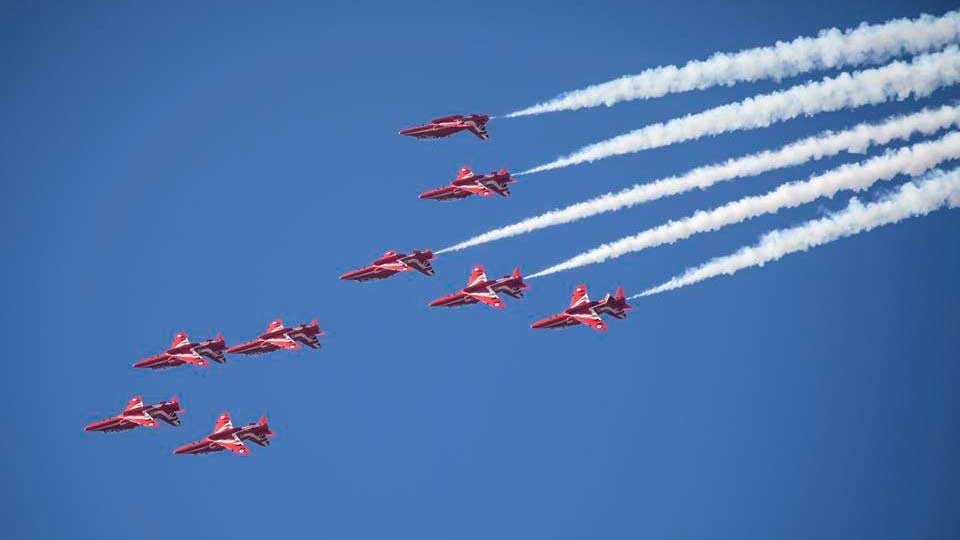 The Red Arrows dazzled onlookers yesterday as, for the first time in 2018, all nine jets took to the skies.
As part of their training exercises the aerial acrobats performed several of their most iconic stunts; including the Diamond Nine and Tornado formations.
The Red Arrows can often be seen practicing in the skies above Lincoln and as the summer show season approaches, exercises will ramp up in intensity.
Posting on his Twitter, squadron leader Martin Pert said: "That was definitely worth the wait. First nine ship of 2018. Top job to all involved.
"Of course, special mention to the engineers; I did not expect to see nine jets on the line this week as winter maintenance continues."
The exercise also marks the first time that Red 2, Jon Bond, and Red 3, David Stark, have flown in a nine-ship formation with the Red Arrows.
Red 2, Flight Lieutenant Jon Bond, said: "A real highlight and milestone of winter training so far; first ever 9 ship for me and Red 3 and a first for 2018 for the team!
"A couple of months of perfecting and polish remain but roll on the summer."