March 23, 2018 11.08 am
This story is over 45 months old
160 dogs and cats rescued in raid on Four Paws pets centre
Conditions at the centre were reportedly very poor.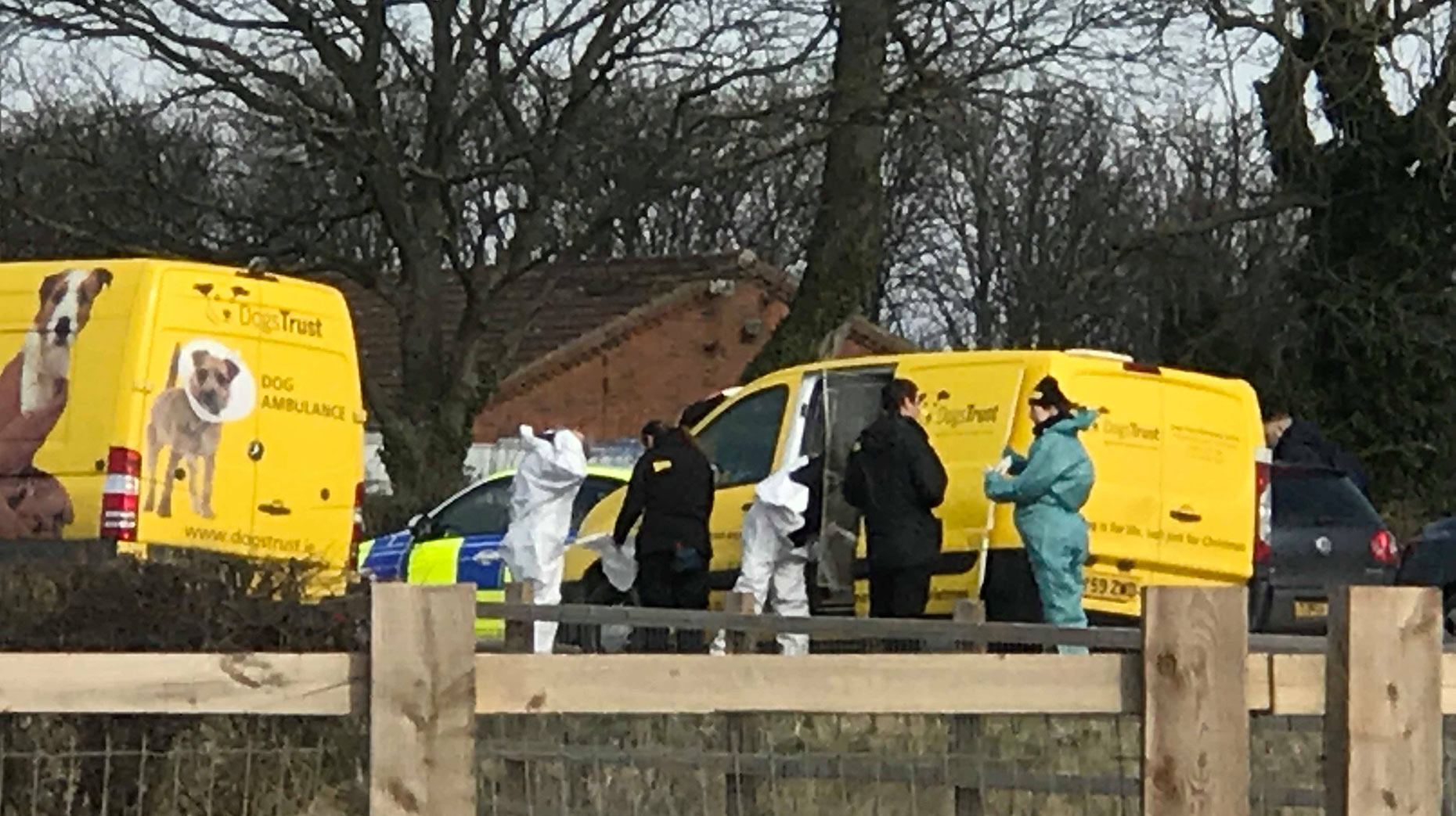 160 dogs and cats were rescued as police and RSPCA officers raided the Four Paws Veterinary Centre on Thursday.
Dogs and cats were reportedly kept in cages full of excrement and urine at the South Killingholme site where an intelligence-led operation was carried out from around 10am on March 22.
As previously reported, police and RSPCA officers, around 30 dog rescue vehicles and several dog ambulances were in attendance at the scene and investigations into conditions at the site are still ongoing.
The rescued animals are now in the care of RSPCA and will be cared for at a number of RSPCA and Dog Trust sites.
The raid at the centre owned by Jodie Fairbrother is understood to be one of the largest carried out in the RSPCA's recent history as teams of welfare officers spent several hours recovering dogs, cats and other animals ready for medical treatment.
Four Paws Veterinary Clinic has been established for 12 years and offers boarding kennels, dog transportation and dog rescue and adoption.
But local residents have been concerned about the conditions at the centre, and many people who used the facilities for their pets were thought to be unhappy.
An RSPCA spokesperson said: "RSPCA officers accompanied police as a warrant was executed at 4 Paws Veterinary Clinic & Boarding Kennels and Second Chance Rescue in Killingholme, Lincolnshire, on Thursday, March 22, due to concerns for the welfare of a number of animals at the site.
"Police seized 160 dogs and cats which are now in the care of the RSPCA. These animals will be cared for at a number of RSPCA and Dogs Trust sites while the investigation is ongoing and will receive any appropriate treatment and veterinary care needed.
"We've had a significant amount of interest in this case and have received a large number of calls to our appeal line so would like to ask members of the public for their patience while our enquiries are ongoing."
An eyewitness at the scene previously told Lincolnshire Reporter how police and RSPCA officers had been unloading animal cages and gathering paperwork from the scene.