Residents get creative with reporting potholes — and it worked!
Not very discreet, but effective it seems.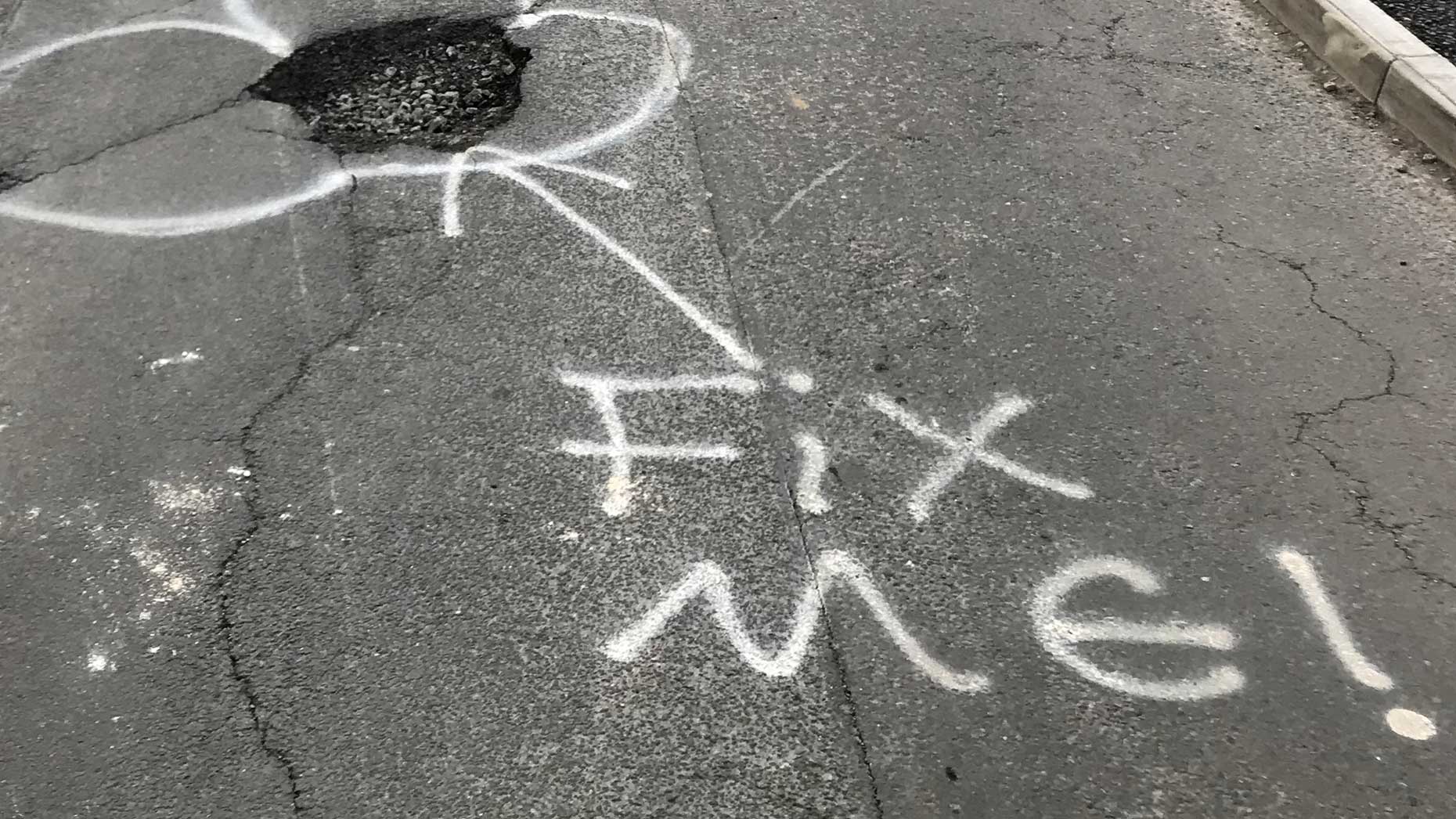 Potholes are plaguing many roads across Lincolnshire, but these residents in North Hykeham found a creative way to get the attention of Lincolnshire County Council to fix them — and it looks like it worked.
Over the weekend, residents on Clarke Road off Mill Lane in North Hykeham used spray paint to highlight two large potholes on their road in not very discreet ways.
While one of the potholes was simply circled around with white spray paint and a 'fix me' message, another featured a phallic message alongside an exclamation mark.
However, it seems that their less than usual pothole report worked. Less than 48 hours from the ad-hoc road markings, Lincolnshire County Council closed the road for repairs.
As of Monday morning, the road has been closed, with plastic fencing, a digger and a mound of stone chipping on site, ready to fix the road surface.
Clarke Road in North Hykeham will remain closed for some 19 days while road resurfacing and walkways works are carried out.
Meanwhile, Lincolnshire County Council announced on Monday that it received an extra £3.4 million of government funding to fix the potholes plaguing county roads.
The county council now has more than £12 million to spend on pothole repairs combined with the £9 million it is using from its own budget to fix Lincolnshire's crumbling roads.
This is the page where you can report potholes directly to Lincolnshire County Council.