River Witham pollution investigation over thousands of dead fish
A disturbing sight.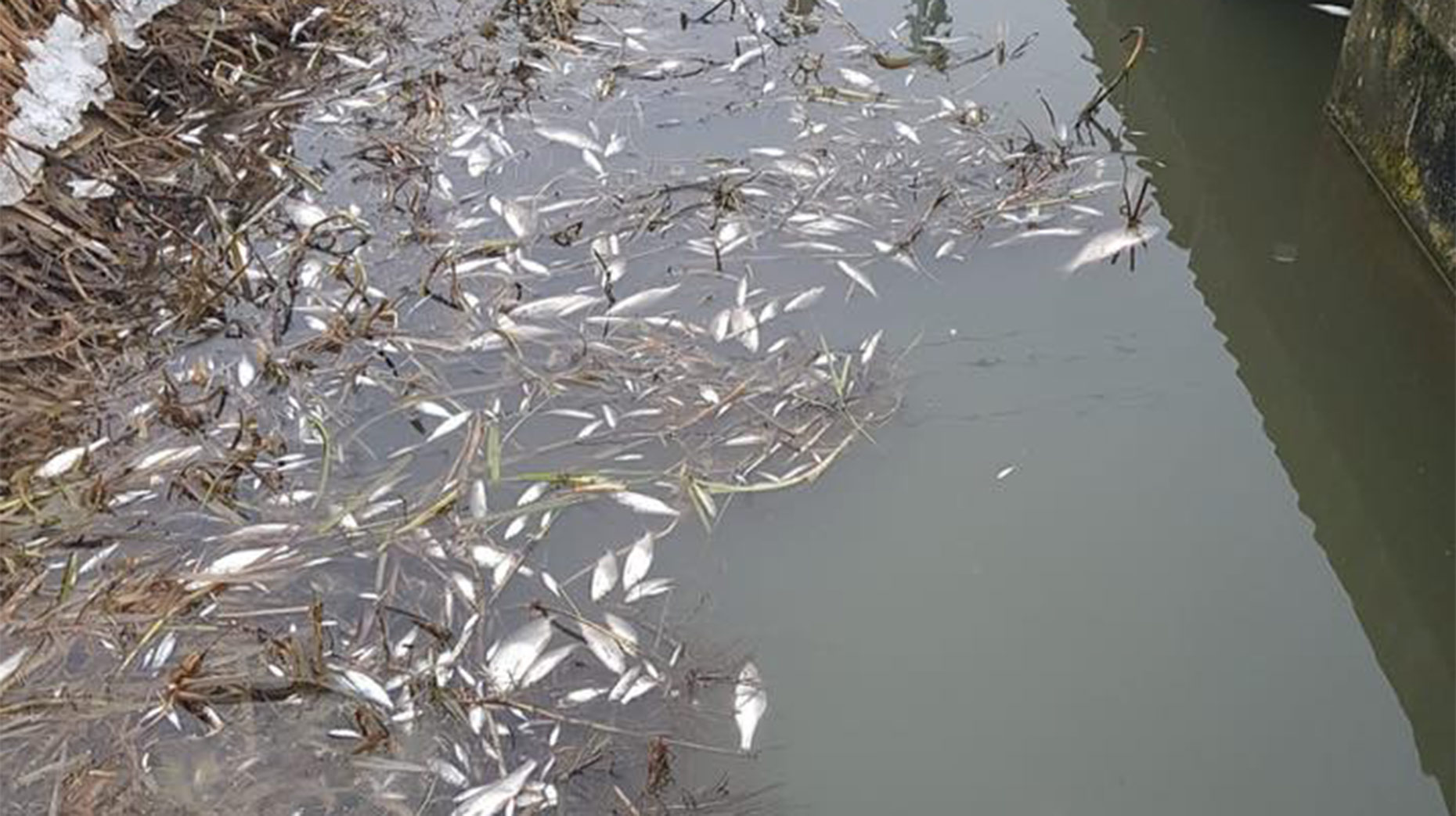 The Environment Agency is investigating a suspected serious pollution incident on the River Witham at the weekend after thousands of fish were killed.
People in the Kirkstead area reported sightings of tens of thousands of dead fish floating on the surface of the water between Bardney and Kirkstead on Sunday, March 4.
A large number of fish have been since been found dead at Kirkstead Bridge near Woodhall Spa. The affected area of the River Witham is from Bardney Bridge Lock to Anton's Gowt.
Tens of thousands of fish of different species are affected, including large bream.
The Environment Agency has confirmed that is is investigating what's suspected to be a pollution incident in the Southrey area.
Officers using a 4×4 reached the site in difficult weather conditions and are carrying out investigations and a search for the source, with environmental experts on site including fisheries specialists and biologists.
"Not due to road grit'
In a statement the Environment Agency said: "We have a team of environmental experts on site, working hard to identify the cause of this incident.
"Our focus is on ensuring we understand the reason behind the deaths and ensuring it has stopped.
"At this stage, we believe the deaths are the result of pollution entering the watercourse, and not cold weather or salt from road gritting.
"If anyone spots signs of pollution or fish in distress, they can contact our Incident Hotline on 0800 80 70 60."
In an update later on Monday afternoon the agency added: "We have environmental experts on site, including fisheries specialists and biologists.
"They're split into two teams, one focused on identifying the source of the pollution, and the other determining and mitigating the extent of the damage."
As of yet there is nothing to suggest that there is any danger to the public, but people are being urged to keep livestock and pets out of the water as a precaution.
It is not believed that the issue has spread further, however the carcasses may travel down river.
To report an incident or to pass on information to the Environment Agency, people can call the incident hotline on 0800 80 70 60.