March 19, 2018 1.54 pm
This story is over 68 months old
Your guide to RAF centenary celebrations in Lincolnshire
How to commemorate the RAF centenary in Bomber County.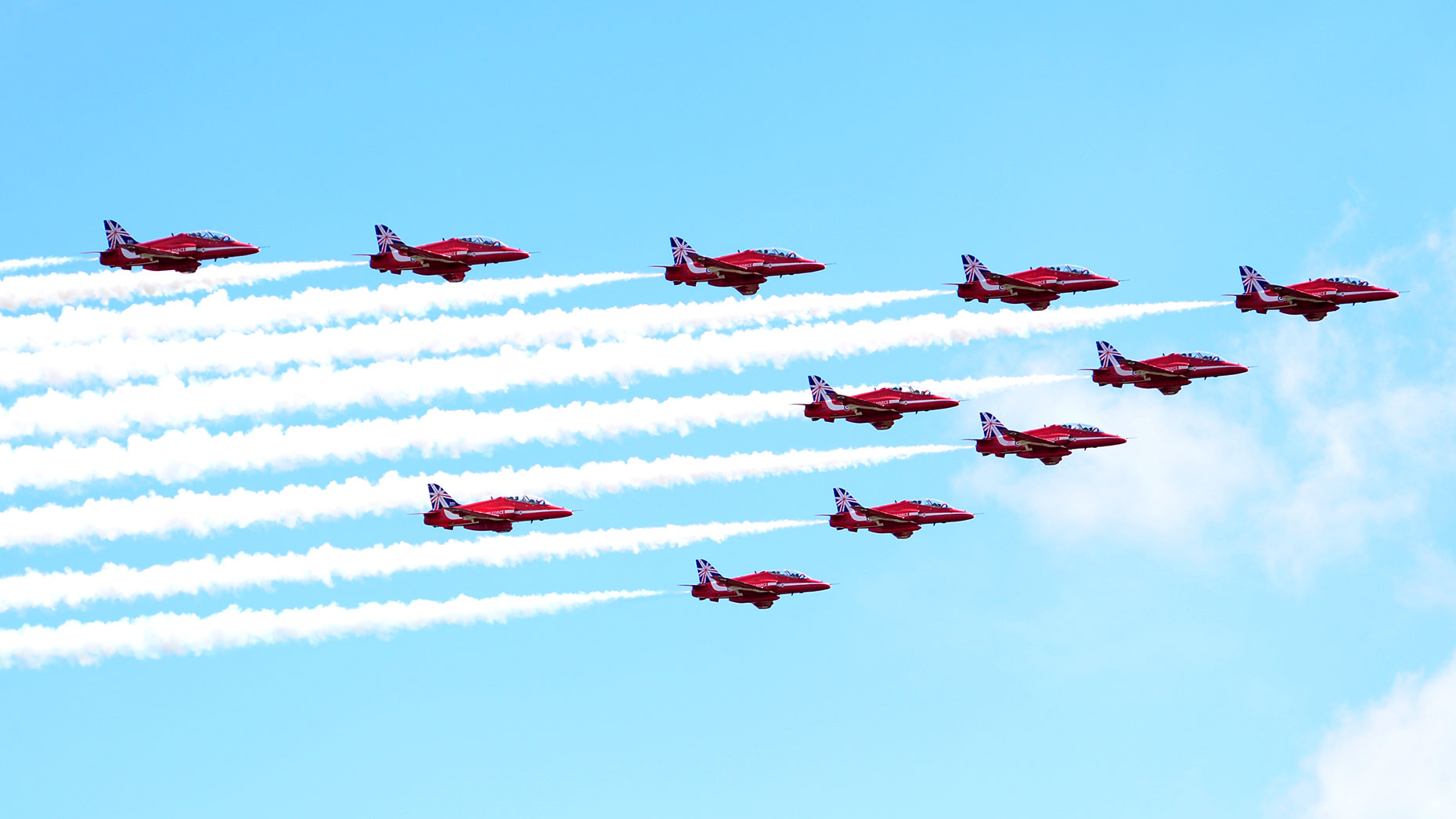 Various events will take place across the county to mark the Royal Air Force's 100th birthday on April 1.
Special events, activities and other initiatives at local, regional and national levels will take place as part of the centenary celebrations from March to the end of November 2018.
Here's a selection of the events going on in Lincolnshire, with others still to be confirmed:
---
Gallantry in the Air
When: Sunday, April 1 to Sunday, September 30 Where: Cranwell Aviation Heritage Museum
An exhibition commemorating the RAF air crews who have been decorated for their bravery
---
Lincolnshire: Bastion in the Air, 1915-18
Static Lincoln exhibitions: RAF Scampton + The Collection Museum 
There will be a series of touring First World War and aviation history exhibitions as part of the Lincolnshire Bastion of the Air project, as well as a static exhibition at RAF Scampton and The Collection Museum
At RAF Scampton there will be a Dambusters hanger, featuring a recreation of a RFC airfield and replica aircraft. Visitors will need to book in advance here – Runs from April 6 to August 24
Worldwide artefacts from the exhibition will be displayed at The Collection from Saturday, May 26 to Sunday, September 9, telling the story of Lincoln's part in WWI including the largest model Zeppelin. Entrance fees apply. More info here. 
---
Official opening of the International Bomber Command Centre
When: Thursday, April 12
Where: International Bomber Command Centre, Canwick Hill.
The official opening of the centre, commemorating all of those who were involved with or affected by the bombing campaigns of the Second Word War.

The daytime ceremony is strictly invitation only, but the evening concert is open to all.

The evening outdoor concert at the centre features a wide range of music and drama between 7pm and 9.30pm. 

Tickets are £7 for children, £14 fo adults and £12 for disabled and concessions
---
RAF Freedom Parade
When: Friday, April 20
Where: Lincoln City Centre
69 personnel from RAF Waddington and RAF Scampton will form in St Martin's Square at around 11am
The march will go off down the High Street and halt at the War Memorial before continuing off Waterside South
---
DAM 75 Garden Concert
When: Sunday, May 13 Where: Petwood Hotel, Stixwould Road, Woodhall Spa
For more information please click here
---
Kings in the Sky – 100 Years of Military Flying
When: Saturday, May 5 to Monday, May 7 Where: Lincoln Castle
Includes a performance from singer Heather Marie
Between 9am and 5pm
---
RAF Centenary Concert
When: Thursday, May 24
Where: Lincoln Cathedral
With the Band of the Royal Air Force College compered by Carol Vorderman MBE RAFVR(T)
---
Armed Forces Day
When: Saturday, June 30 from 10am-4pm
Where: Cornhill/Lincoln City Centre
Day will start with opening ceremony where a VIP and local dignitaries will inspect the Standards supporting by the Fire & Rescue Band
Entertainment on a stage will be situated adjacent to the High Street War Memorial including musical entertainment, Irish dancers and more
Local Army Reserve & RAF Reserve Regt's will be present and some military vehicles will be on display
Veterans & Associations Groups will have stands in the High Street
---
North East Lincolnshire's Armed Forces Day
When: Friday June 29 to Sunday, July 1 Where: Cleethorpes.
Full weekend of celebration of the important works done by our Armed Forces, Reservists, Veterans and their families.
A full FREE programme of events will include activities across the resort with parades, air displays, ground events on the seafront and other activities, including live music and fireworks.
Keep checking here for updates and news.
---
Woodhall Spa 1940s Festival
When: Saturday, July 7 to Sunday, July 8 Where: Woodhall Spa
Woodhall Spa 1940s Festival and Thorpe Camp 1940s weekend will for one year only take place on the same weekend

The "Blitz spirit" partnership forged between the two volunteer committees means huge opportunity for visitors to attend two of Lincolnshire's best summer events in one fantastic weekend.

Excellent parking and free transport between Woodhall Spa and Thorpe Camp
Chance to learn about the social and military history of the region, see exciting re-enactements and sing and dance along with 1940s entertainers
For more information click here
---
RAF100 Dinner
When: Friday, August 10 Where: Lincoln Cathedral
A formal dinner held in the Nave of Lincoln Cathedral to commemorate and pay tribute to personnel who have previously served with the RAF, and who lost their lives in battle, as well as celebrating Lincolnshire's RAF community.
Tickets go on sale on March 26 and are priced at £100, of which 5% will be a charitable donation towards supporting the International Bomber Command Centre.
Keep an eye on the Cathedral's website for more details
---
Lincoln 1940s Weekend
When: Saturday, August 11 and Sunday, August 12 Where: Citywide
This event incorporates the annual 1940s weekend, static displays, 'Brew for the Few' and lots more.
Two days of period and vintage activities and displays including this year's key focus of the RAF's 100th anniversary
There will be plenty of sights in the Cathedral Quarter including displays, live entertainment, markets and activities for all the family.
---
Outdoor Cinema showing The Dam Busters
When: Sunday, September 30 Where: Lincoln Castle
More details to be confirmed.
---
Commemoration of Lincoln Engineering in the Great War
When: Thursday, October 18 Where: Lincoln Drill Hall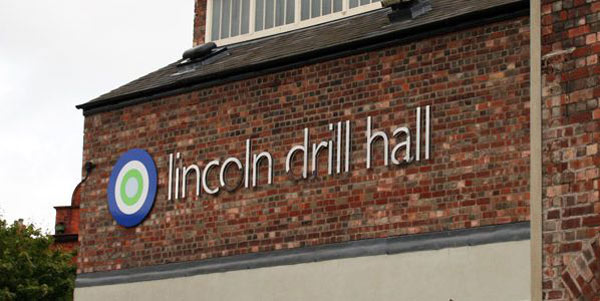 Including an introduction on the overall picture of the supply of munitions and aircraft manufacture
Keep an eye on Lincoln Drill Hall's website for more details
---
100th Anniversary of Armistice at War Memorial
When: Saturday, November 10 Where: Lincoln City Centre
March of all services and the salute taken by the Lord Mayor of Lincoln
Further details to be confirmed.
---
Remembrance Service
When: Sunday, November 11 Where: Lincoln Cathedral
---
List of other events scheduled for across the county:
Premiere of The Dambusters at the International Bomber Command Centre
Saturday, April 14
The Dam Busters: A brand new restoration will premiere as one of the official opening events for the command centre.
Click here for more information and tickets
Polish Heritage Day at RAF Ingham Heritage Centre
Saturday, May 5 and Sunday, May 6
Keep an eye out for further details appearing here
Lincolnshire Wolds Walking Festival with aviation themed walks
Saturday, May 19 to Sunday, June 3
Click here for more information
Heroes of the Airfields Exhibition at St Marks Shopping Centre
Saturday, June 30 to Friday, July 13
Click here for more information
Heroines of the Home Front at St Marks Shopping Centre
July 13 to August 12
Click here for more information
Lincolnshire International Chamber Music Festival at Lincoln Drill and other venues
July 25 to 29
With music from the First and Second World War
Click here for more information
Harlaxton Manor Open Day with old aircrafts, exhibitions, vintage singers and a remembrance service
Saturday, July 29
Keep an eye out for further details appearing here
East Kirkby Air Show at Lincolnshire Aviation Heritage Centre
Saturday, August 4
Click here for more details
1940s Themed Dinner at DoubleTree by Hilton
Saturday, August 11
Click here for more information
Proms Concert at Lincoln Castle
Saturday, August 11
Keep an eye out for further details appearing here
South Lincolnshire Walking Festival at various locations
Saturday, September 29 to Sunday, October 28
For more information click here
Benjamin Britten: War Requiem at Lincoln Cathedral
Saturday, November 3
Led by the Lincoln Choral Society with the Lincoln Cathedral Choristers
For more information click here
Beacon Lighting at Lincoln Castle
Sunday, November 11
Keep an eye out for further details appearing here
Lincoln Mystery Plays presents The Eleventh Hour at the Drill Hall
Sunday, November 11 to Saturday, November 17
Keep an eye out for further details appearing here