April 18, 2018 10.23 am
This story is over 67 months old
Devastating pictures of wrecked houseboat as locals gather funds for victim
Lincoln people are coming together to help.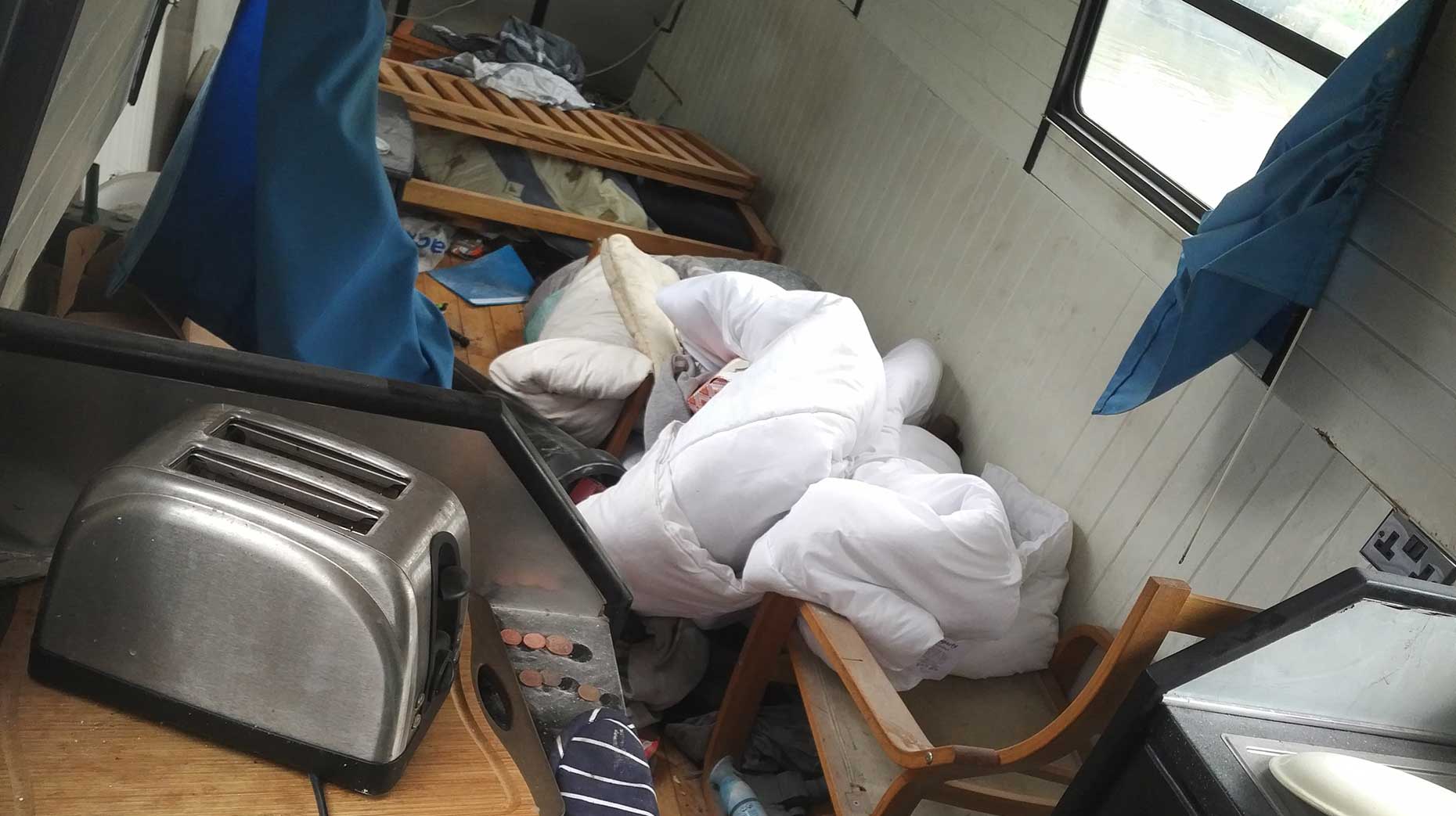 Generous people from Lincoln have come together in a mission to restore a man's houseboat after heartless thieves took it for a joyride through the city, wrecking his home.
Sean Chambers, 23, found his narrowboat ransacked and his dog missing after thieves stole the Cockney Rose from Saxilby.
He had been at work when the houseboat was taken and has been forced to find temporary accommodation.
"They have ruined the inside and stolen everything valuable", he told The Lincolnite. "They either stole or lost my dog, trashed my home and broke engine parts so it doesn't run now."
Fundraising
Horrified local residents have now set up a GoFundMe page to help restore the boat. 
So far, just over £100 has been raised of the £300 goal.
People across the city reacted with shock and disgust when the news of the theft broke on The Lincolnite on Monday, April 17.
Dave Corby wrote on social media: "Nothing surprises me anymore in the society we live in. Total lack of respect for anything! This is no different from burgling a house and taking a vehicle without consent.
"These morons need catching so they can be held responsible and taught a lesson."
Barbara Holmes said: "Disgusting yobs. Why destroy someone's pride and joy?"
Steven Nicholson added: "This guy is a decent, hard working guy and this was his home."
Some eyewitnesses have said they saw two teenagers driving the boat. One was described as blonde, skinny and wearing a t-shirt and tracksuit bottoms.
Lincolnshire Police are investigating under incident number 473 of April 16. Anyone with information should call 101 quoting the incident number.