Lincoln firm plans to build recycling plant for old road surfaces
Green solutions to Lincolnshire's crumbling roads.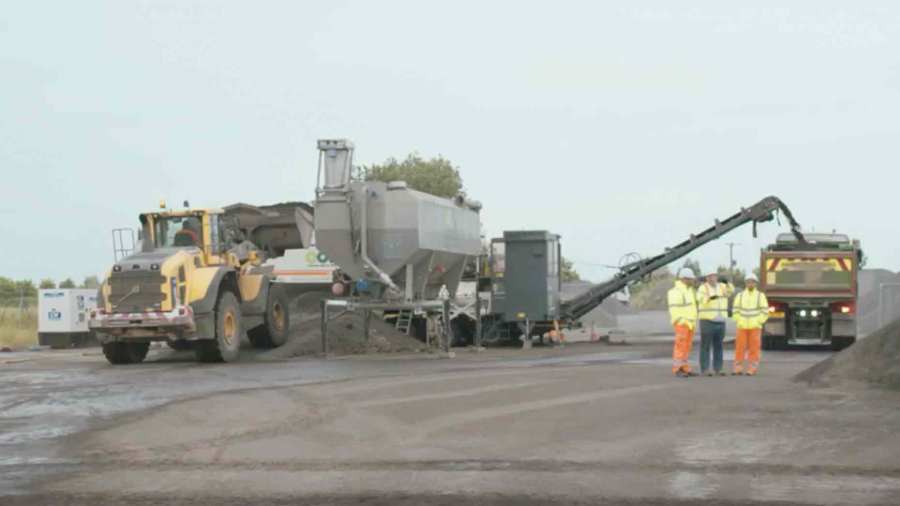 Minster Surfacing has revealed plans to increase its green credentials with the construction of a new recycling plant in Lincoln.
The firm, which is based on Horncastle Lane, Dunholme, is one of the only companies in the country to use innovative technology which enables it to recycle and reuse material that's removed from old road surfaces and turn it into foambase, which can be reused.
Teams at the firm are currently recycling around 50% of the material which is removed from roads, however the proposed new mobile recycling plant would enable the firm to recycle more.
Foambase produces 32% less CO2 than hot asphalt and can be laid using the same machinery and tools.
The production of this recycled material would help in saving money as up to 85% of roads across the UK contain coal tar, which is deemed hazardous and sending this material to landfill costs the taxpayer £100 per tonne as it has to be safely disposed of.
A spokesperson for Minster Surfacing said: "Due to our location and the design of the mobile foambase plant, we expect that it's impact on the local environment will be minimal.
"We're confident that it won't cause disruption for local residents or a blot on the landscape since it's height is no taller than Minster's vehicles or adjacent buildings.
"Instead, the mobile foambase plant will enable the company to work faster, reducing the disruption caused by our work around the county and it will cut our carbon footprint.
"We're hoping to have the new plant up and running this summer."