April 17, 2018 3.18 pm
This story is over 66 months old
Underground Lincolnshire to Denmark electricity network delayed
A revised schedule should be ready by the end of the month.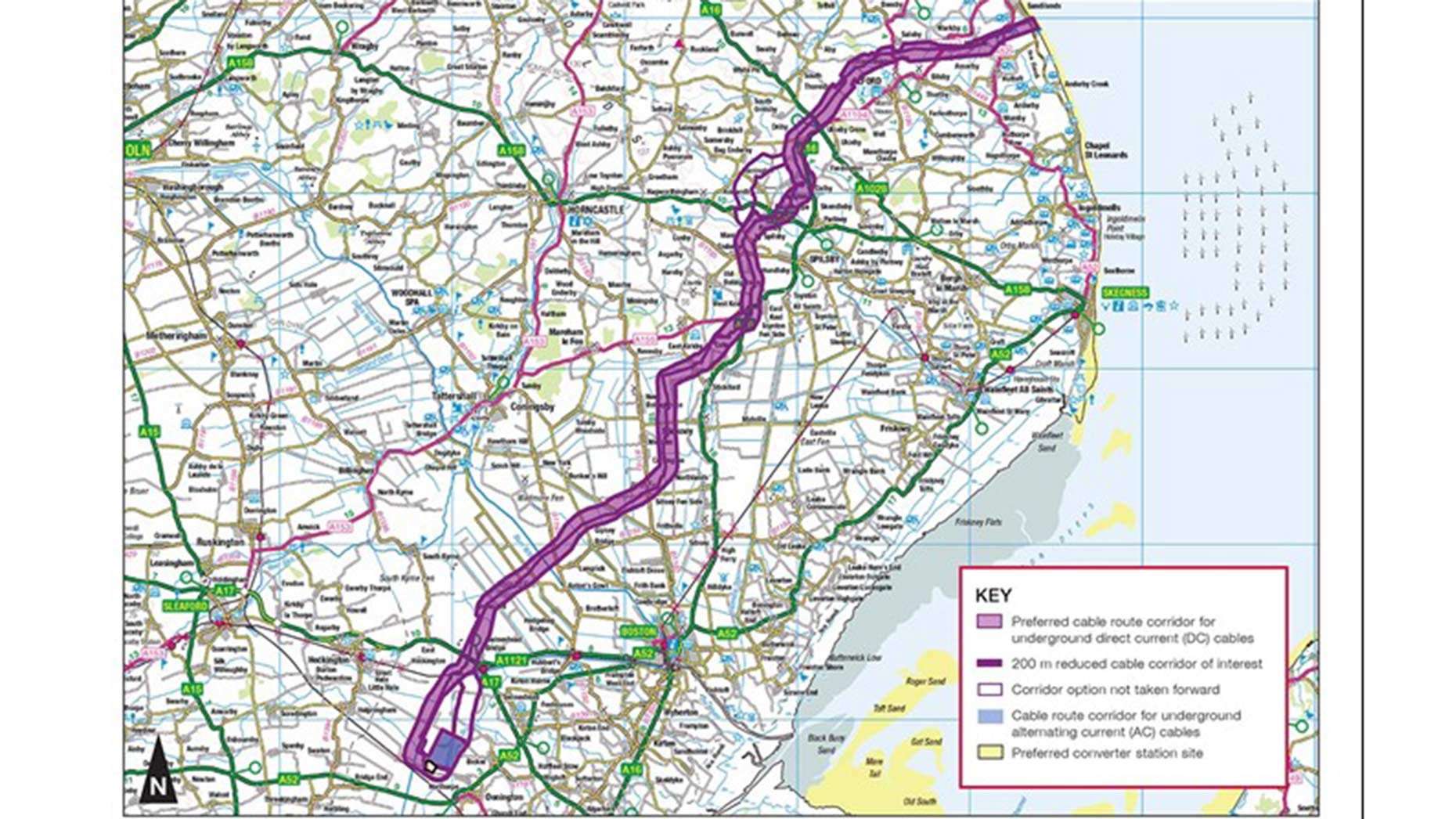 Plans for an electricity link between Lincolnshire and Denmark have been delayed after project partners postponed making a final investment decision.
Viking Link partners Energinet and National Grid had initially scheduled the project's final investment decision for March 2018.
However, this has been rescheduled until to seek "further clarity" on planning consent in Lincolnshire, which forms the basis for the offshore and onshore construction work.
The project consists of a proposed 473-mile long electricity interconnector between Bicker Fen near Boston and the substation Revsing in southern Jutland, Denmark.
Electricity would be imported to the East Coast through cables under the North Sea, arriving on the Lincolnshire coast next to Sandilands Golf Club south of Sutton on Sea.
Underground cables in rural Lincolnshire would then carry the electricity around 41 miles to a new converter station at North Ing Drove near Donington, before being connected to the existing National Grid substation.
The cables would pass through four Lincolnshire districts, with Boston Borough Council and South Holland District Council both indicating that they would support the proposals.
East Lindsey District Council and North Kesteven District Council will consider the plans in upcoming months.
However, councils have been instructed by Housing Secretary Sajid Javid not to grant planning permission without specific authorisation. This allows the application to be referred to him for a decision.
The delay will impact on the signing of cable and converter contracts originally scheduled to be concluded this summer.
It will also mean a probable delay in Viking Link operating, which was initially targeted for the end of 2022.
In a statement, Energinet said: "Energinet and National Grid are currently working on a revised schedule for the final investment decision, for the signing of the joint operational agreement and supply chain contracts and for the subsequent construction phase of Viking Link.
"The partners expect that the revised schedule is ready at the end of April."