New specially-adapted beach wheelchairs in Ingoldmells thanks to community group
It's a thumbs up from the Jolly Fisherman!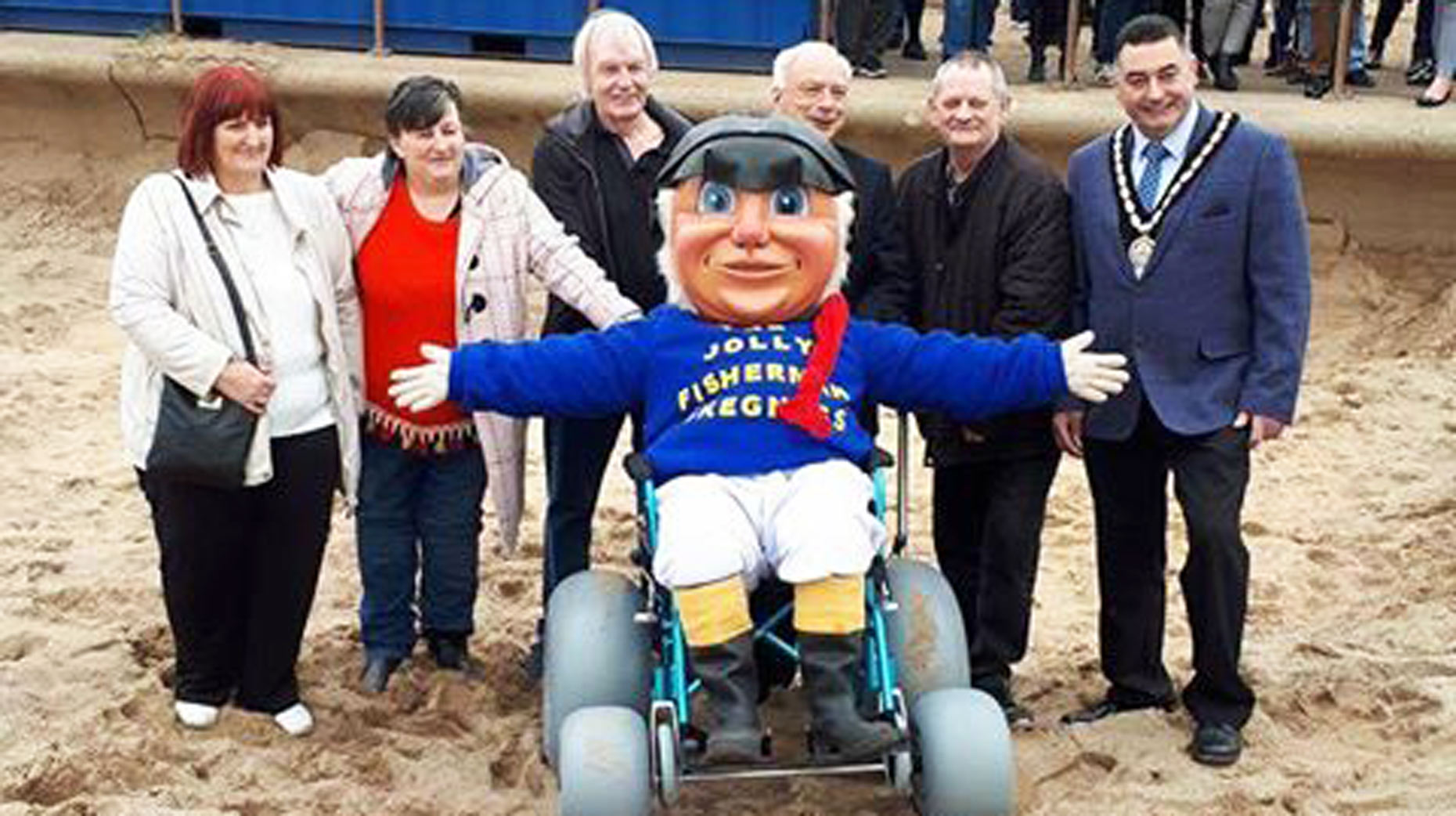 A local community group in Ingoldmells is delighted after gaining specially-adapted wheelchairs to provide disabled and elderly people with better access to the beach.
Beach Ability, which is run by the administration team of the Facebook group "Ingoldmells & Chapel Fans", fundraised over £20,000 in the last five years for charities and projects across Lincolnshire.
The community of members on its social media group helped to raise over £13,500 since November for the beach wheelchairs, which have specially adapted wheels that don't sink into the sand.
Group member Teresa Marie Price told The Lincolnite that just under £6,000 paid for two specially adapted chairs.
She said: "We are hoping to buy more for Ingoldmells by the summer holidays and hopefully a hoist. We will have to decide, but we are still fundraising and the long-term plan is to get some at Winthorpe and Chapel.
"The reason we choose to do this is because disabled members from our group were telling us how they could not access the beach and were left on the promenade, while their familys went onto the beach."
Fantasy Island also donated a wheelchair to the project and the wheelchairs are free to hire for a morning or afternoon, once a deposit is left.
The project now also has a unit based at Vickers Point Promenade in Ingoldmells, which was donated by Russ Sparks of the Grosvenor Hotel, and was launched at an event on Saturday, April 14.
Bookings can be made here.
Group member Dolly Williams cut the ribbon at the launch event, which was also attended by the Mayor of Skegness Councillor Danny Brookes.