Red Arrows investigation finds pilot 'had not seen' civilian plane as he flew 100ft over it
The board recommended the implementation of collision warning systems.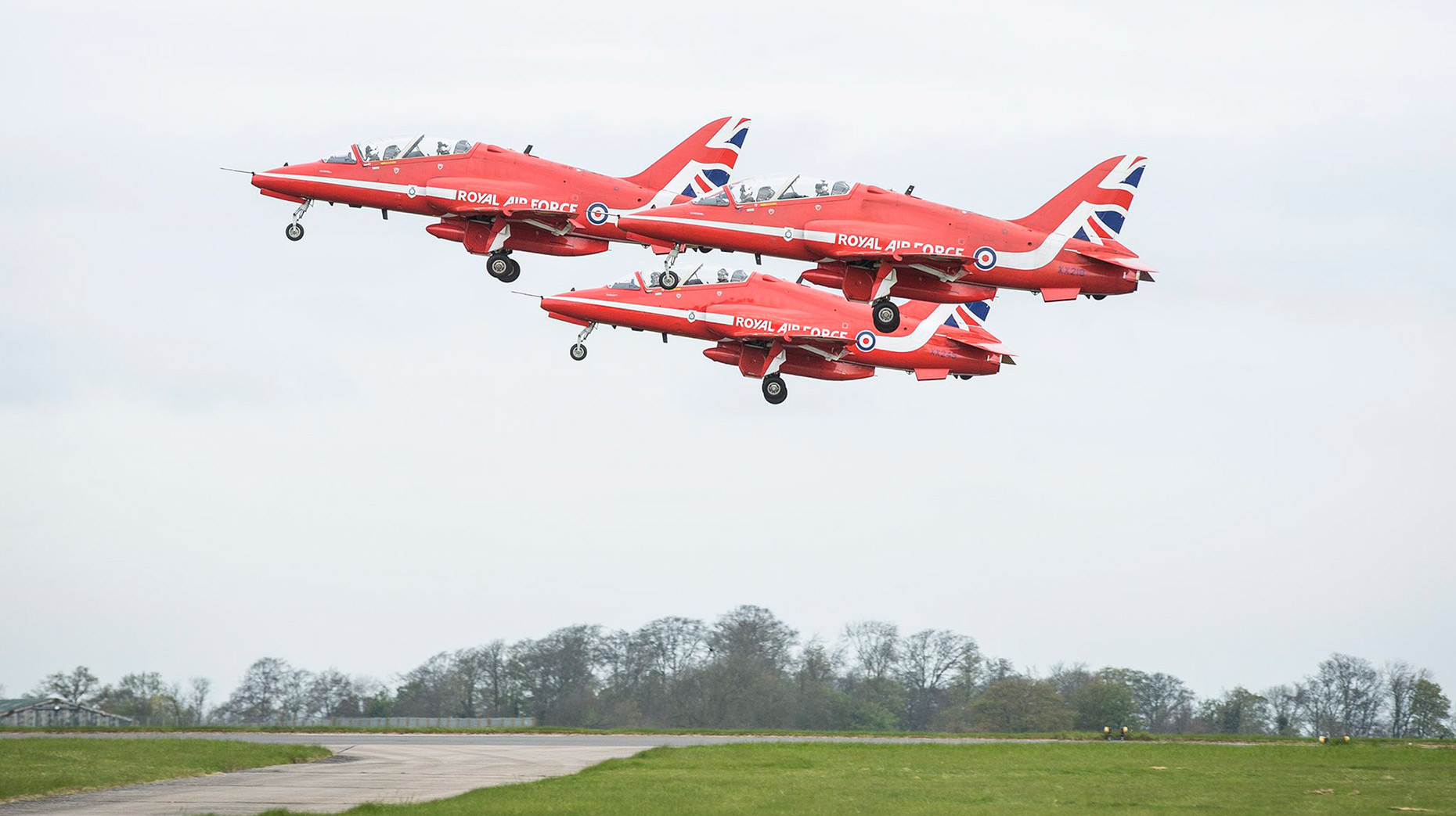 An official enquiry into a reported near-miss of a Red Arrows jet found that the Hawk pilot had not seen the Cessna light aircraft until he had passed over it by just 100 feet.
An investigation by the UK Airport Board was sparked following the incident on August 20, 2017, at 4.49pm as the Red Arrows jet left Biggin Hill, near London.
Details of a meeting last year have now been made public.
The RAF Scampton-based Red Arrows pilot did not see the civilian aircraft, which was coming from Farnborough in Hampshire, until he was flying over it.
Both pilots saw each other's aircrafts around the same time and neither deemed further action was necessary with "the Hawk pilot already being in a left hand turn and the Cessna pilot judging that adequate separation already existed".
The board did not find the two aircraft were on a collision course and there was no risk of a crash, but that Collision Warning Systems (CWS) could be beneficial to help avoid future incidents.
A report on the investigation notes: "Without an on- board CWS, or a surveillance-based Air Traffic Service, the Hawk pilot was relying on his own lookout to avoid other aircraft.
"The Hawk pilot notes in his report that it would have been unlikely that a Traffic Service could have been agreed with Thames Radar in time for sufficient warning to have been given."
The Board noted in the report it was 'heartened' to hear from the HQ Air Command military member that the fitment of a CWS to the Hawks was being considered at some point in the future, "although there was disappointment that there was no fixed timeframe for this as yet".