May 25, 2018 4.38 pm
This story is over 66 months old
Co-op tackling plastic bags rise
The purchase of single use carrier bags is rising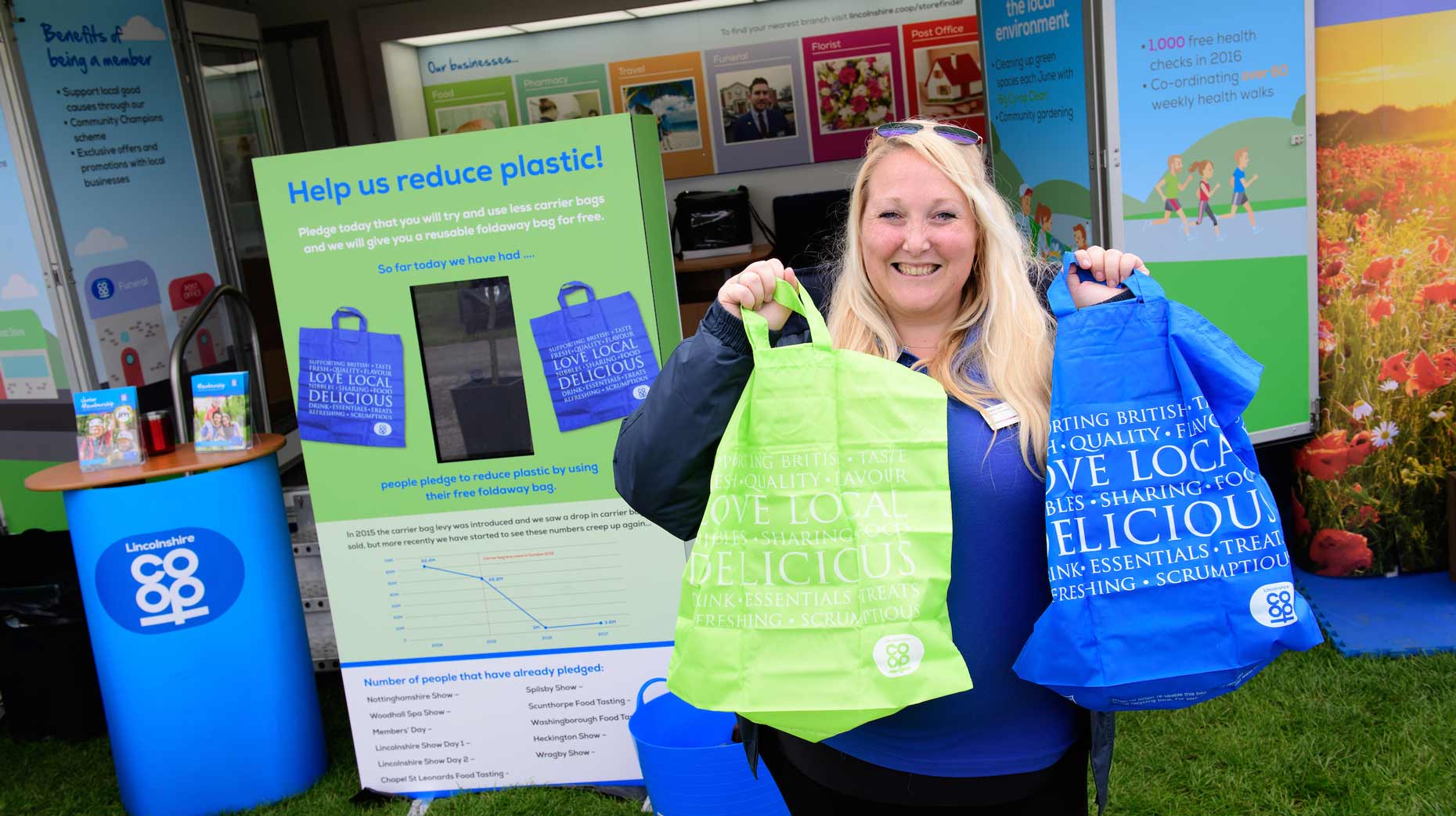 Lincolnshire Co-op is on a mission to inspire better bag recycling after the number of 5p plastic bags sold in its stores rose.
The number of plastic bags used by Co-op customers fell drastically with the introduction of a 5p charge, but it's beginning to creep back up again.
Lincolnshire Co-op will, in response, give out 10,000 foldable reusable bags this year in a bid to improve the environment.
They will be giving away free foldable bags at shows and events including the Lincolnshire Show, Heckington Show and the Grimsby 10k.
In return, people will be asked to take a pledge to use fewer plastic bags in the future and the total number of pledges will be on a totalizer display at the events.
Over 60 million single use carrier bags were issued by Lincolnshire Co-op in 2014 before the 5p charge was introduced in October the following year, when the number fell to 48.8 million.
The number dropped drastically to just three million in 2016, but it has since increased again by over 660,000, as just under 3.7 million were sold in 2017.
Each of Lincolnshire Co-op's 2,800 colleagues will also receive a bag, while the Society will subsidise the sale of the foldable reusable bags, which cost £1.
There is also a buy one get one free offer in stores.
Proceeds from the 5p single use carrier bags and all other bags go towards Lincolnshire Co-op's Community Champions fundraising.
The sales contributed to the £663,000 of support given to local charities in 2017.
Lincolnshire Co-op Chief Retail Officer Mark Finn said: "We hope that people will see these figures and consider whether they really need a single use carrier bag when they're shopping and make a conscious effort to carry around a foldable bag more regularly."