Fury at Bank Holiday seaside rubbish
"It looks like a war zone"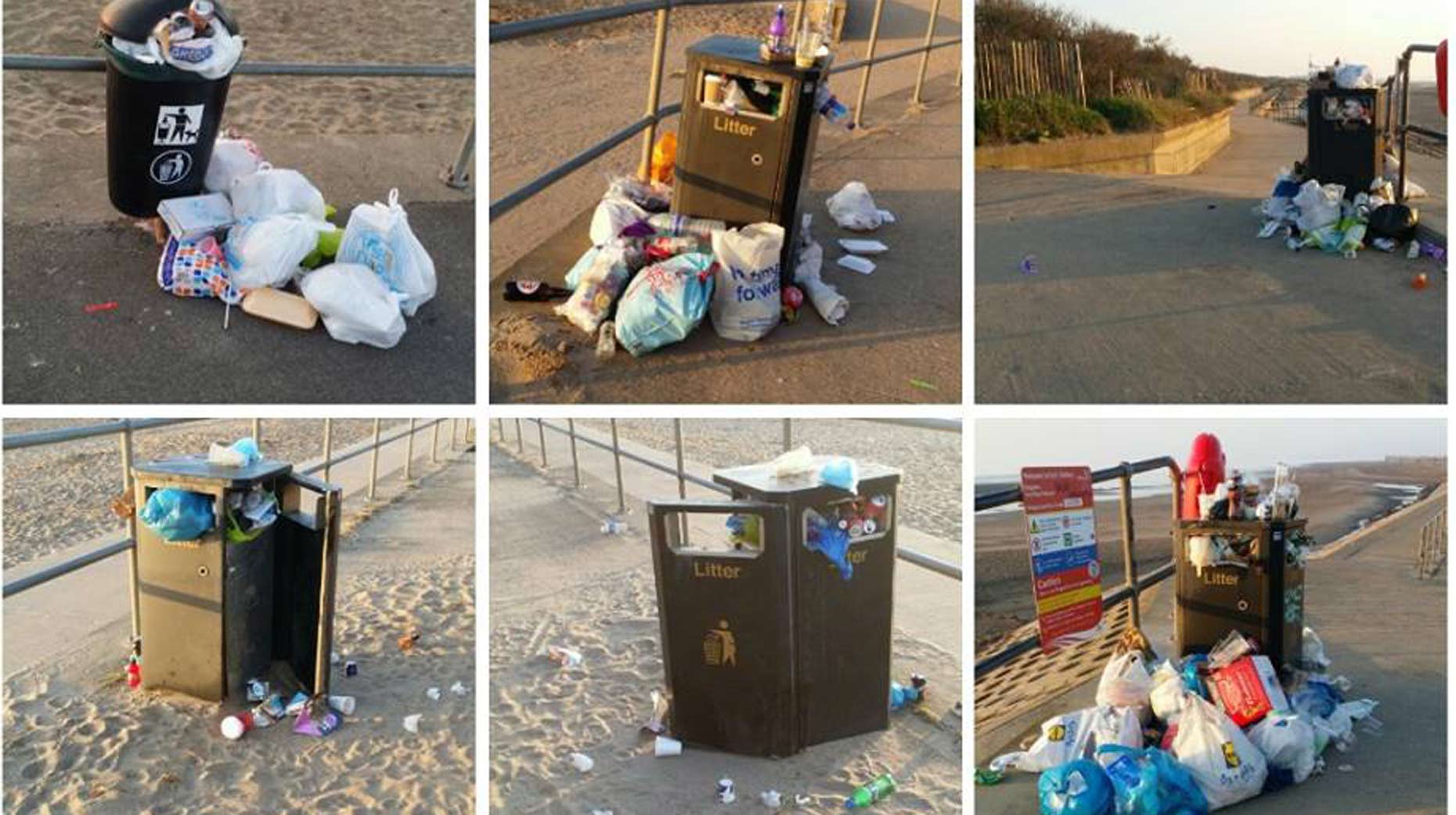 Piles of litter scattered around Lincolnshire beaches by Bank Holidayers has infuriated local residents.
Ian Mann from Winthorpe told Lincolnshire Reporter he believes the problem has been going on for too long and that local councils and MPs are not doing enough to tackle the issue.
He filmed his walk along Ingoldmells beach on Facebook live following the Bank Holiday weekend, documenting food and drink packaging, glass, dirty nappies plastic and discarded shoes along every square metre of the sand.
Ian has helped to promote a volunteer clean-up at sections of a privately-owned part of Ingoldmells beach on Saturday, May 12, which was organised by Skegness Town Councillor Phil Gaskell.
Over 20 people are expected to attend for the clean-up from around 10am at Uncle Barry's cafe between Butlins and Bibbys on the promenade, but Ian doesn't think this will be enough as he says the beach will be "just as bad again a few weeks later and a deterrent is needed."
East Lindsey District Council cleaning teams have been out daily to clear up the mess after an unprecedented number of visitors flocked to the beaches on the sunny weekend.
Ian told Lincolnshire Reporter: "The beach at Ingoldmells at the moment should be closed, it is dangerous to the public. I am constantly picking up broken glass to stop people stepping on it.
"It will take the national news writing about a young kid injured by it for action to be taken.
"It is against the law to litter, but I did a Freedom of Information check last year and found out no people had been fined for littering at Skegness blue flag beach.
"People are dropping litter in the car park, for example, and it looks like a war zone.
"We are picking up seven tonnes of litter on the beach each weekend. I recently picked up three massive bin bags of dog mess from the beach and it took eight weeks to get two dead porpoises removed from there recently.
"I tried to ask the council at Ingoldmells for extra bins in some places, CCTV, free dog litter bags and for multi-purpose traffic wardens to give out litter fines. Lots of councils won't respond and are not doing enough."