May 1, 2018 9.45 am
This story is over 65 months old
Lincoln's inspirational Cancer Fighters hand over £100k cheque
"We started as strangers, but now we're a family"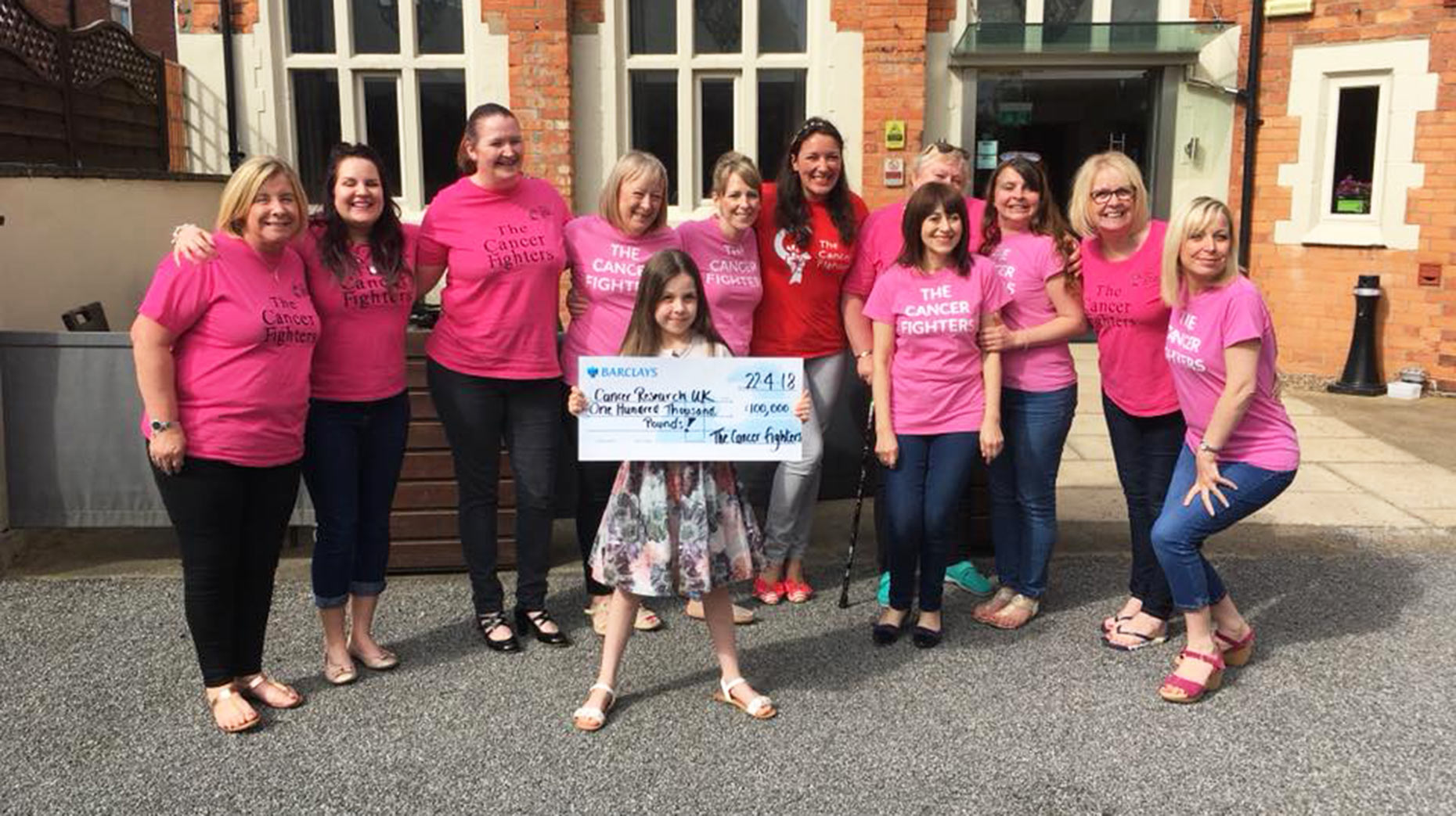 Three years of dedicated fundraising, celebrity endorsement and fabulous singing has lead to the presentation of a whopping £100,000 cheque to Cancer Research UK by the Lincoln Cancer Fighters.
The group of ladies, who came together through their own personal experiences of cancer, began their fight by turning The Nolans hit We're in the Mood into a catchy remake.
Famous faces, including Len Goodman, Sharon Osbourne, Philip Schofield and Amanda Holden gave their support to the campaign, which was quickly gaining support and funds.
Amelia Bailey from Washingborough set about organising a Cancer Research UK and Race for Life song in July 2014 after she was diagnosed with breast cancer.
She said: "As you know its' been three years of blood sweat and tears to raise the £100,000, but it has absolutely been worth it.
"The Cancer Fighters have literally loved every second of it, we've turned a negative illness into a positive action, something you CAN do something about, you can fight cancer and fund raise.
"It actually comes at a time when of our cancer fighters Sarah Fox is seriously ill with stage 4 ovarian cancer and currently undergoing surgery and chemotherapy, so it drives us on, to continue to fight cancer as too many of us are affected by it."
Onwards and upwards
The Cancer Fighters aren't quitting while they are ahead. They've set an ambitious new target of £250,000.
Amelia added:"We have got lots of fundraising plans for the next stage, including a new song and health promotion with young people again as healthy lifestyle choices and good health education are essential to reducing cancer risks for everyone.
"Over the last three years we have released two singles, had two charity balls, sold T-shirts in Tesco and involved tens of thousands of children in schools across Lincolnshire and nationally in health education campaigns."
"As a group we have gone from strength to strength, we were once strangers and now we are family! We all love each other and we all love being in the Cancer Fighters and fundraising to help make a difference!"