Lincoln's sparkling link to Harry and Meghan's big day
Lincolnshire's royal connections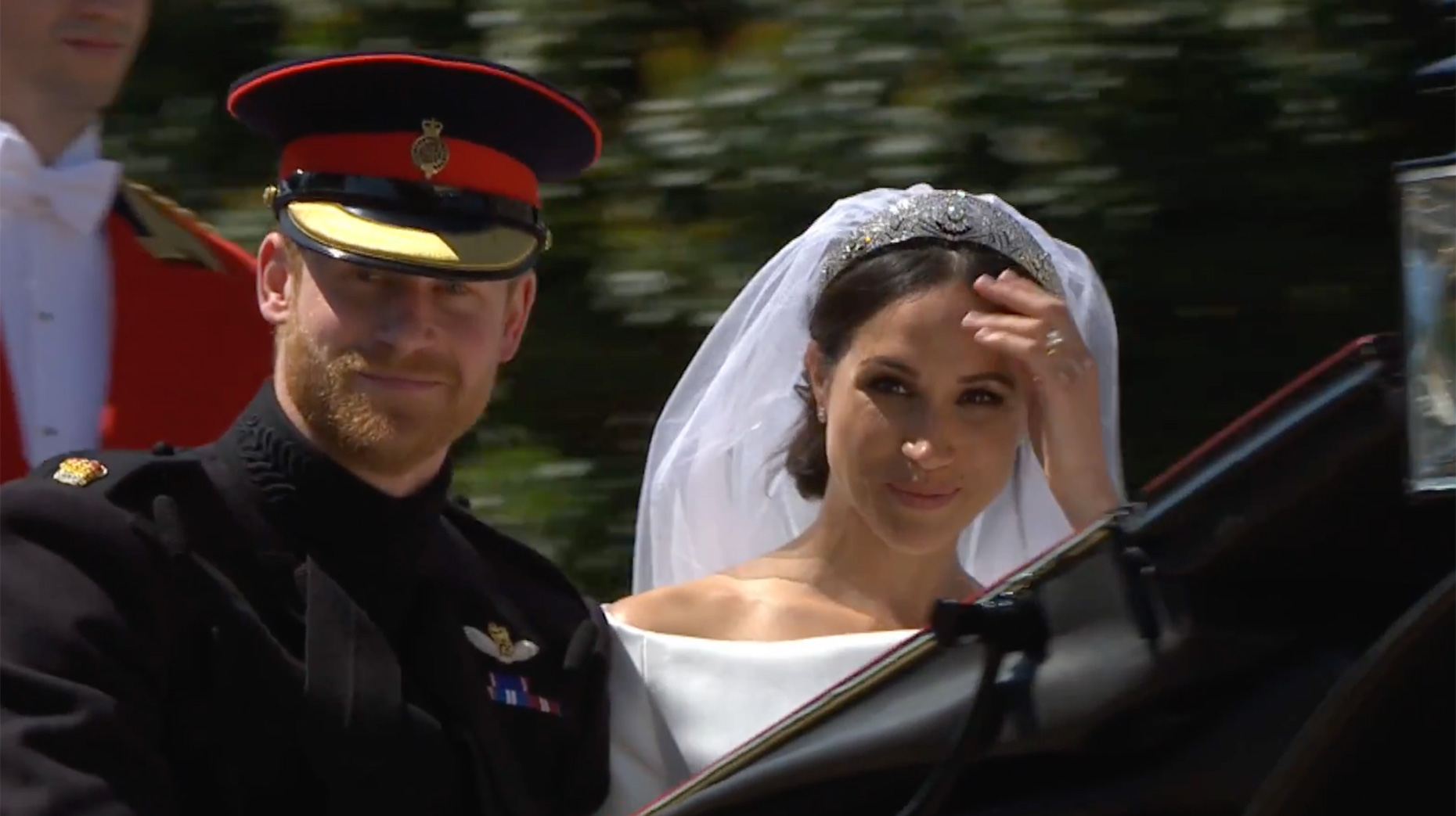 The whole world is abuzz with chatter about the royal wedding of Prince Harry and Meghan Markle this weekend. But did you know there are a few historical Lincolnshire links to the couple's big day?
The lavish ceremony on Saturday, May 19 captivated the globe and was the most watched television event of the year so far.
Meghan was a vision as she ascended the steps of Windsor Castle in what was soon to be the most talked about dress of the moment.
However, it was the 'something borrowed' that she chose to wear on her head which caught the sharp eye of yellowbelly historians.
Her five-metre-long veil, which incorporated all 53 countries of the Commonwealth, was held in place by Queen Mary's diamond bandeau tiara, lent to her by the Queen.
It is formed of 11 sections to accommodate in the middle a detachable brooch, given to Queen Mary for her wedding to Prince George, Duke of York in 1893 by the County of Lincoln (as the area was formerly known). 
The diamond and platinum tiara was made in 1932, and the centre brooch dates back to 1893. It hasn't been seen in public since it was last worn by Princess Margaret in 1965.
Royal run-ins
Interestingly, the Duchess of Sussex shares another special connection to Lincolnshire.
Meghan Markle's ancestor was Sir John Hussey, Lord Hussey, first Baron of Sleaford and former owner of Boston's Hussey Tower.
Unfortunately, he and his family found themselves in the way of King Henry VIII's fury.
The king locked his wife Lady Anne away in the Tower of London for calling his daughter Mary a princess when legally, after divorce, she was not entitled to be called one.
Lord Hussey had been in the king's favour until he was accused of conspiring to depose him. It was then a religious uprising which led to his end.
The King broke away from the Roman Catholic Church and established the Church of England. On October 2, 1536, thousands of Roman Catholics from Lincolnshire marched upon Lincoln to protest against the establishment of the Church Of England and the Dissolution of the Monasteries.
This was known as the Lincolnshire Rising and is today celebrated as Lincolnshire Day.
The uprising was put down within two days and the leaders were rounded up and executed.
Lord Hussey was beheaded for treason in Lincoln in 1536 conveying the message that failing to put down a rebellion was as bad as participating in a rebellion yourself.
Hussey Tower is all that remains to be seen today of the manor house that was originally built in the 1450's by Richard Benyngton, Boston's collector of taxes.