Volunteers clean up Lincoln Sincil Drain
This group gave up their Saturday to clean up Sincil Drain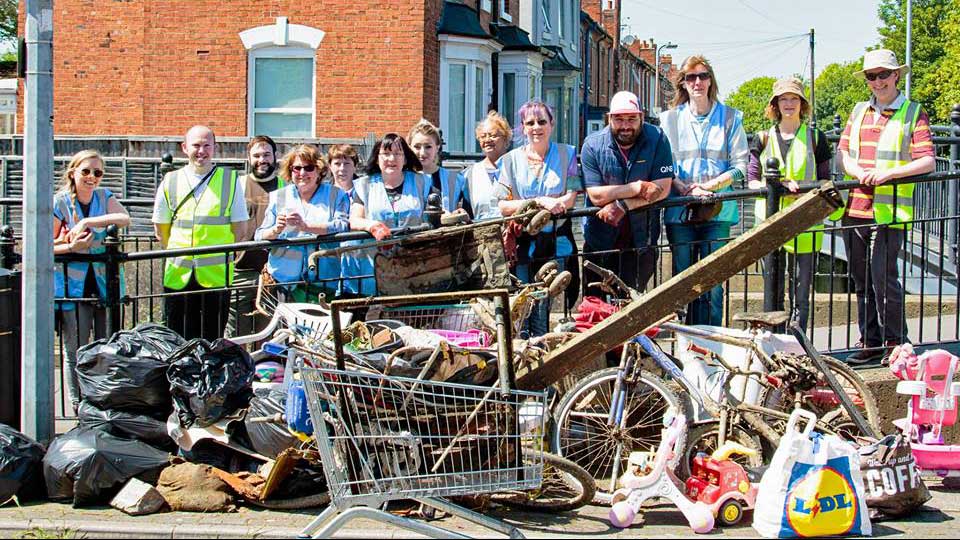 While the rest of the world watched Harry and Meghan tie the knot, a group of volunteers were hard at work cleaning up Lincoln's waterways.
The Sincil Bank River Care group collected huge amounts of debris from the Sincil Drain on Saturday, May 19 including push chairs, bicycles and garden furniture.
They were joined by charity Sustrans who were asking residents how they would like to see the Sincil Drain area enhanced.
Nick Rawsthorne, one of the volunteers at the cleanup, said: "Once again the intrepid few clear up the mess others leave.
"They all missed the Royal Wedding to show they care about the community and the city in which they live.
"The work done by volunteers of the Sincil Bank River Care group not only keeps the area clear of litter, fly tipping and broken bottles, they also keep the Sincil Drain as a viable corridor for wildlife and nature in the City of Lincoln."
"Please help us by bagging your litter and disposing of appropriately."