See plans for 1,300-room St Marks student blocks
If approved work could begin in November 2018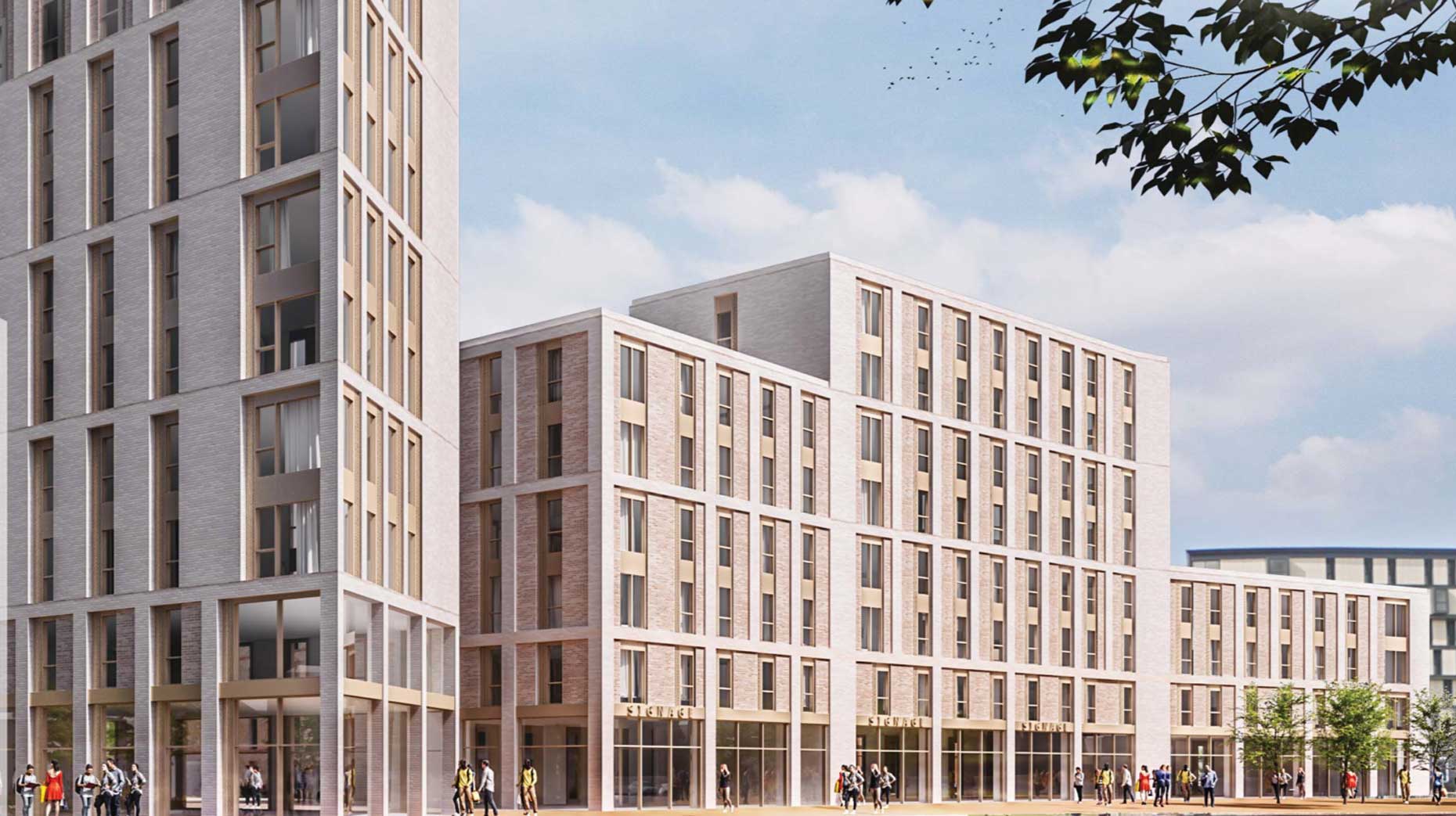 Plans to demolish a number of shops and build blocks of more than 1,300 student rooms in the St Marks area of Lincoln have been submitted to the city council.
If approved, the application would be the first major construction milestone in the £150 million redevelopment of St Marks.
Outline plans for the overall scheme, which originally proposed up to 1,100 student flats, 485,000 sq ft of new retail space, a 130 room hotel and 1,100 space car park, were approved by the City of Lincoln Council in June last year.
The application submitted by Aberdeen Standard Investments this week is for the creation of 1,368 new student residences, with support from the University of Lincoln.
This would be provided across 10 buildings, ranging from four to 10 storeys in height, with internal and external amenity space, cycle storage and management facilities.
Subject to approval from the council and agreement with the university the work could begin in November 2018, with a phased completion between 2020 and 2022.
As previously reported, the theme will eventually see all the units to the west of Debenhams demolished and replaced with new retail units, leisure space and other amenities.
Options discussed also include the possibility of a new cinema and waterfront restaurants and the scheme has the potential to generate up to 2,000 new jobs in the city.
David Stewart of Aberdeen Standard Investments said: "Submitting this planning application with the University of Lincoln's support is a major endorsement of our plans and a key stepon the road to deliveringour vision for a revitalised St Marks."
A University of Lincoln spokesperson added: "Students are at the heart of everything that we do at the University of Lincoln and we are committed to providing a total learning experience which includes ensuring high quality student accommodation.
"The location of this development is perfect for the campus and we are confident that Aberdeen Standard Investments share our ethos and belief about enhancing every element of the student experience."
For full details of the project click here.