The message behind these mental health portraits
She's raising money for mental health charity Mind.
A talented Lincoln illustrator is doing her bit to raise awareness of mental health by creating a series of poignant memorial portraits.
"Who cares if one more light goes out? Well, I do"; The words of 21-year-old Gee Richardson from Lincoln, who launched herself into a mission to open a platform to struggling souls and raise money for a charity close to her heart.
Gee's project coincides with Mental Health Awareness Week which starts on May 14.
She's raising funds for the Mind mental health charity by sharing and auctioning pictures of famous faces who lost their battles with mental health.
The subject of her first portrait is Linkin Park lead singer Chester Bennington, who was found dead in his home in California in July 2017. His death was ruled as suicide by hanging.
Gee has also completed a piece dedicated to Swedish DJ Avicii, who took is own life on April 20, 2018.
She said: "In 2016, 5,688 suicides were recorded in Great Britain. Of these, 75% were males, and 25% were females.
"For me personally, the portraits are about understanding the person, feeling their emotions and transferring it to the page.
"When I was a teenager, I suffered with my own mental health. It's not something I go into very much, but I was lucky to have two supportive parents who helped me through and pushed me to go to counselling.
"That was part of the reason I set up a fundraiser for mental health awareness."
She explained that she was shocked to learn through an item on This Morning that "eight men each week will take their life".
"This means we need to take a stand and do something to help people", she said. "I feel we rarely talk about mental health or its impact and how to spot the signs before it's too late.
"I'm raising money for Mind, which ensures that nobody has to fight alone.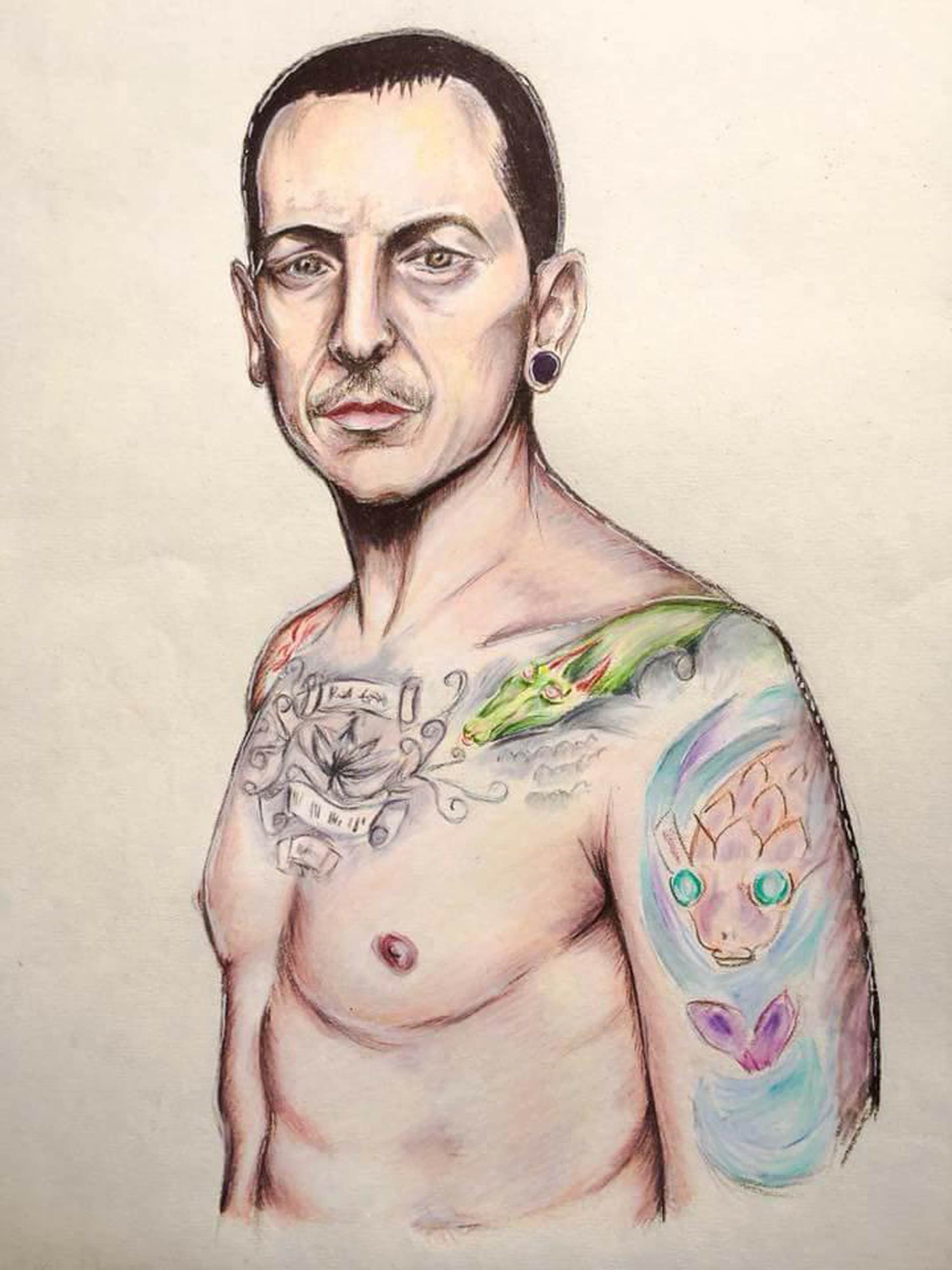 "I have always been a big fan of Linkin Park. When I heard of Chester Bennington's death last year it felt like a tiny section of my teenage years had crumbled.
"His death made me understand that mental health can affect anyone, at any age, and for no reason at all. "
Gee is sending prints of her work to those who donate on her JustGiving page and is currently working on adding a portrait of Robin Williams to her collection.