Armed Forces Day celebrations this weekend
Come join in the celebrations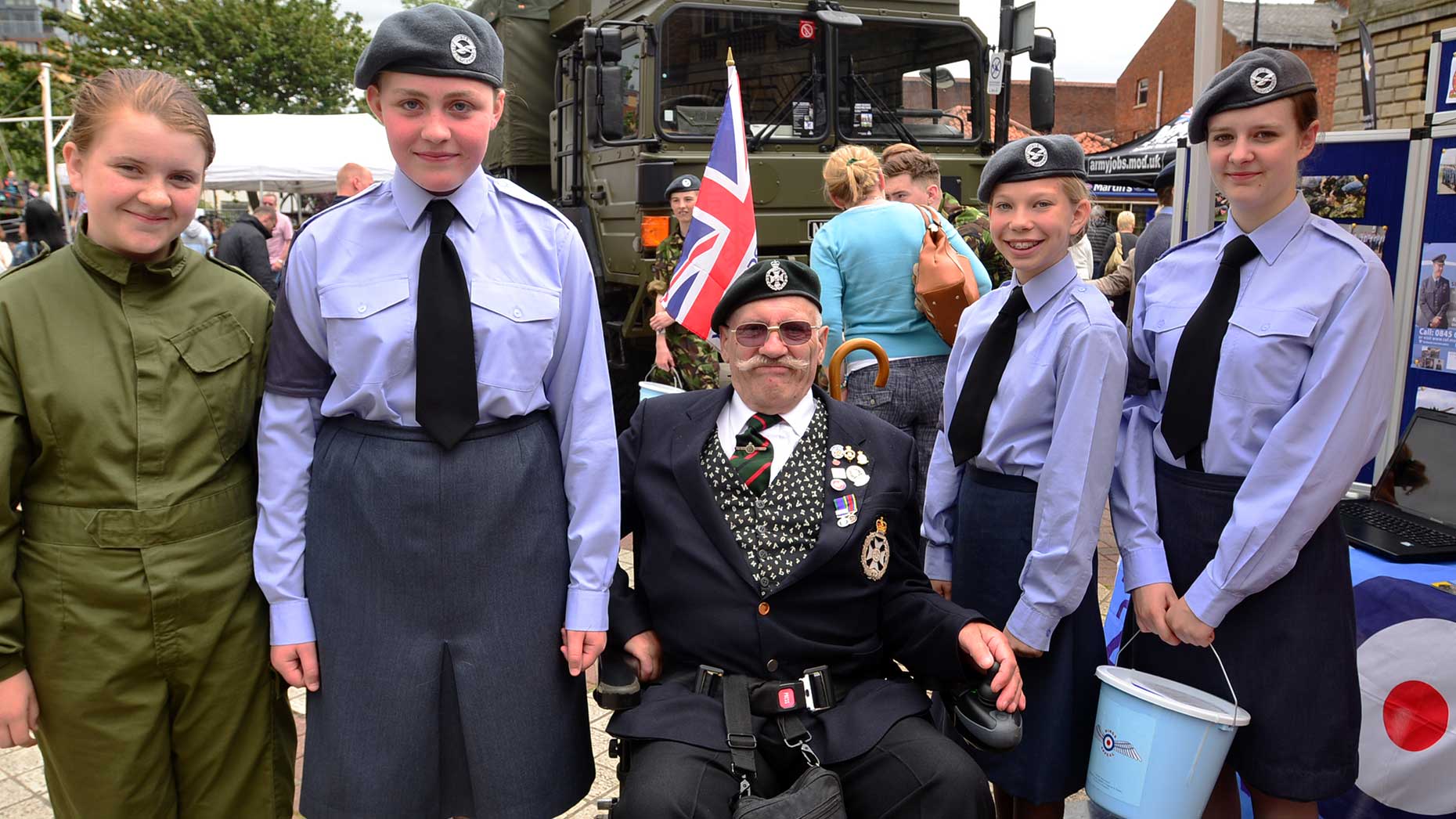 The city of Lincoln's Armed Forces Day is set to take place on Saturday with an opening ceremony full of guests and entertainment throughout the day.
The celebrations on Lincoln High Street and Cornhill area will take place between 10am and 4pm on Saturday, June 30.
VIP guests will process from the Guildhall to Cornhill via the City War Memorial where Standard Bearers will meet with them.
The event will be opened on Cornhill by Mrs Jill Hughes DL at 10am followed by the VIPS inspecting those on parade.
The Lincolnshire Fire and Rescue Band will play during the opening ceremony.
The various military and Regimental Association stalls will then open on the High Street and there will be music and entertainment throughout the day.
There will be an Inter Cadet Forces Drill Competition at 3pm.
A sunset closing ceremony with the Band of Lincolnshire Army Cadet Force will take place at 4pm.
Local Army Reserve & RAF Reserve Regimnets will be present and some military vehicles will be on display.
Opening Ceremony confirmed attendance
The City of Lincoln Council will send a civic party, including the Mayor and Mayoress and Sheriff of Lincoln.
Deputy Lieutenant of Lincolnshire – Mrs Jill Hughes
High Sheriff of Lincolnshire – Mr Ian Walter
Mayor of Lincoln – Councillor Keith Weaver
Mayoress of Lincoln – Mrs Jacqui Lane
Sheriff of Lincoln, Consort – Mr Roy South & Mrs Sandra South
Bishop of Lincoln – Rt Rev Christopher Lowson
City of Lincoln MP – Karen Lee MP
Lincolnshire Fire & Rescue – Division Commander Spencer Creek
Lincolnshire Committee RFCA – Lt Col Nick Foster
Senior RN Rep – Cdr Dave Hewitt
160 Sqn RLC – Maj James Hicks
RAF Scampton  – Squadron Commander Alastair Scott
RAF Waddington – Wing Commander Jez Batt
RAF Digby – Wing Commander Rich Payne
Lincolnshire Army Cadet Force – Col Jeremy Field
AFD Committee Chairman – Mr David Gratrick
1944 D Day Veteran – Mr Pat Constance
For more information about Armed Forces Day, visit their website here.