June 20, 2018 12.23 pm
This story is over 65 months old
Arrest: Alleged security guards violence video goes viral
Police want witnesses to come forward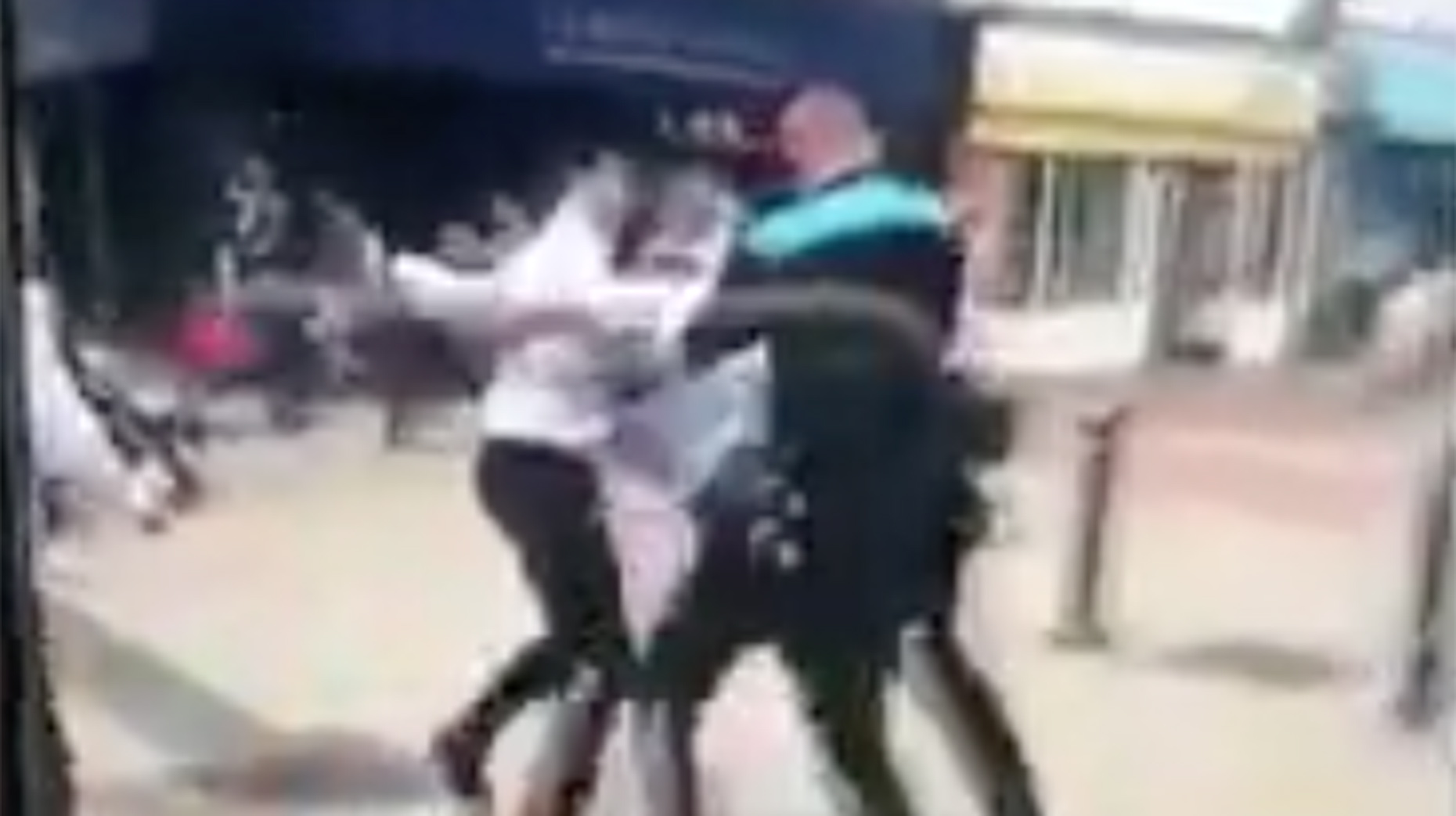 A man has been arrested after a video alleging to show a fight involving security guards in the centre of Scunthorpe went viral.
The shocking video was posted on Facebook on Tuesday, June 19.
In it, a member of the public appears to be backing away from four uniformed men. One is reported to be wearing a Primark uniform. The other three were in white shirts.
After a heated exchange, the scene quickly escalates into violence and punches are thrown at the man.
Stacey Parkinson posted: "Disgusting this happened in town today. Security guards think they have the right to do this […] makes you sick. Outside Primark."
It's not clear how the situation came about and was resolved.
The video has been viewed 217,000 times at the point of publishing and shared almost 3,000 times.
Humberside Police said they arrested a man on suspicion of affray on the High Street and appealed for witnesses to get in touch.
They also requested for the person who took the widely shared video footage to get in touch.
The force said in a statement: "This was an isolated incident. Local community policing teams have been put in place in the town centre to provide a presence and to reassure the public."
The Foundry Shopping Centre also issued a statement saying security staff were "not directly involved and assisted in defusing the situation".
"We are aware of an incident that took place in Scunthorpe Town Centre earlier today (June 19), on the High Street away from the Foundry Shopping Centre.
"Whilst two Foundry Shopping Centre security staff were present, they were not directly involved and assisted in defusing the situation according to the professional training they have received.
"We expect the utmost professionalism from security staff and are currently working with the appropriate authorities to investigate."
Anyone with information or who witnessed the incident should contact police on 101 quoting log number 275 of June 19.