June 20, 2018 11.48 am
This story is over 65 months old
Lincolnshire Co-op raises £142k for Prostate Cancer UK
Stopping Prostate Cancer from being a killer.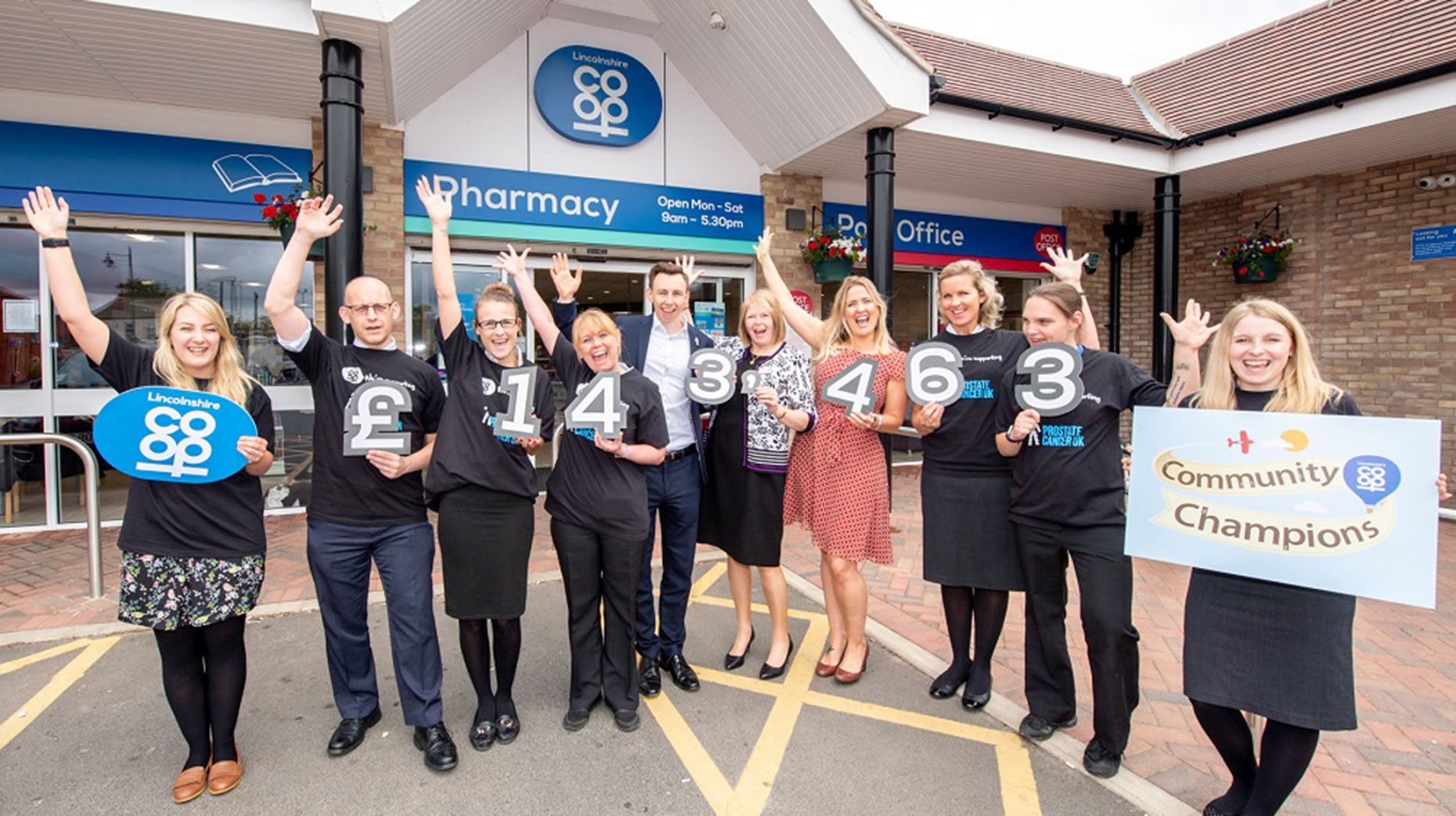 Shoppers and staff at Lincolnshire Co-op managed to raise more than £142,000 for Prostate Cancer UK through a series of challenges and donations.
More than 157,000 members helped raise the total by shopping in Lincolnshire Co-op stores throughout spring through the Community Champions scheme.
A donation was made each time a member shopped using their dividend card and proceeds from carrier bag sales also went into the pot.
Many Lincolnshire Co-op colleagues also went the extra mile with their own fundraising, from bake sales and hamper competitions to donning wacky costumes, taking on runs and the London Marathon, and even saddling up for static and outdoor bike challenges.
Altogether, they raised £143,400 for the charity,  presented at the Lincolnshire Co-op's Holbeach Pharmacy.
One in eight men and one in four black men will be diagnosed with prostate cancer in the UK. The disease takes a life every 45 minutes, and while it's only men who can develop it, partners, families and friends are also affected.
Lincolnshire Co-op's Community and Education Co-ordinator Tiffany Allen said: "No man wants to go through prostate cancer, or see a family member or friend suffer with it, so we're delighted that together we've raised more than £143,400 through our Community Champions scheme for Prostate Cancer UK.
"Thanks to everyone who's helped raise the total, whether it was by purchasing an official pin badge in our outlets, donating £1 while booking a break in our travel branches, supporting our colleagues' amazing fundraising efforts or simply through shopping with us."
Tamarin Fitzpatrick, Head of Corporate Partnerships at Prostate Cancer UK, said: "One man dies every 45 minutes from prostate cancer, and it is with support such as this that we can continue to fund vital research to improve diagnosis and treatment of the disease – and also provide support to men and their families who are affected.
"We would like to thank everyone who donated to the Community Champions scheme for helping us achieve our goal of stopping prostate cancer from being a killer."