June 1, 2018 9.56 am
This story is over 42 months old
Burton Road Chippy feeds the homeless
"We didn't want anyone missing out"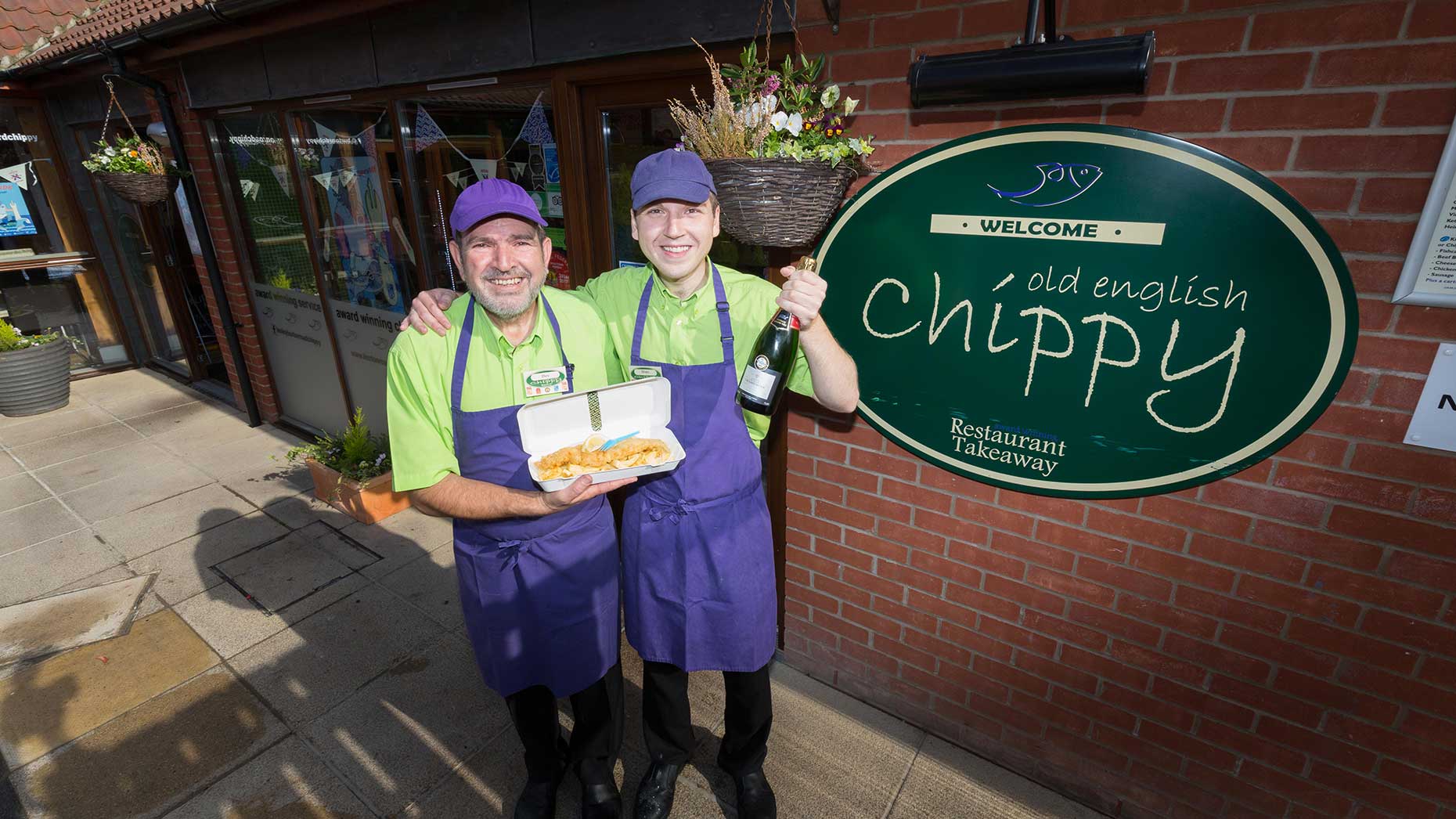 A Lincoln family chippy is celebrating National Fish and Chips Day in an unusual and thoughtful way this year.
Burton Road Chippy has said it will be giving all residents at the Nomad Trust homeless shelter on Monks Road a free portion of fish and chips for Friday's evening meal.
Lesley Graves, owner of Burton Road Chippy, said: "Fish and chips are a natural and nutritious meal, and as it is National Fish and Chip Day on Friday we didn't want anyone missing out.
"We know Nomad do incredible work helping and feeding the homeless in our city and wanted to offer our support."
The Nomad Trust, a part of the Lincolnshire YMCA, supports homeless people in Lincoln all year round with accommodation, housing support, activities and training.
The Nomad Trust and Burton Road chippy previously teamed up during the Lincoln Knights' Trail last year. Their knight sold for £2,800 with around £1,800 of that funding the charity.
Andy Hicks, Deputy Housing Officer, from Nomad, said: "Last year we supported 266 people at our night shelter, and we couldn't do that without help and compassion from the local community.
"We'd like to take this opportunity to thank Lesley, Des and all at Burton Road Chippy for donating Friday's meal, and for their ongoing support too."