City councillors approve 325 homes in Ermine
Flats will be demolished to make way for the new homes.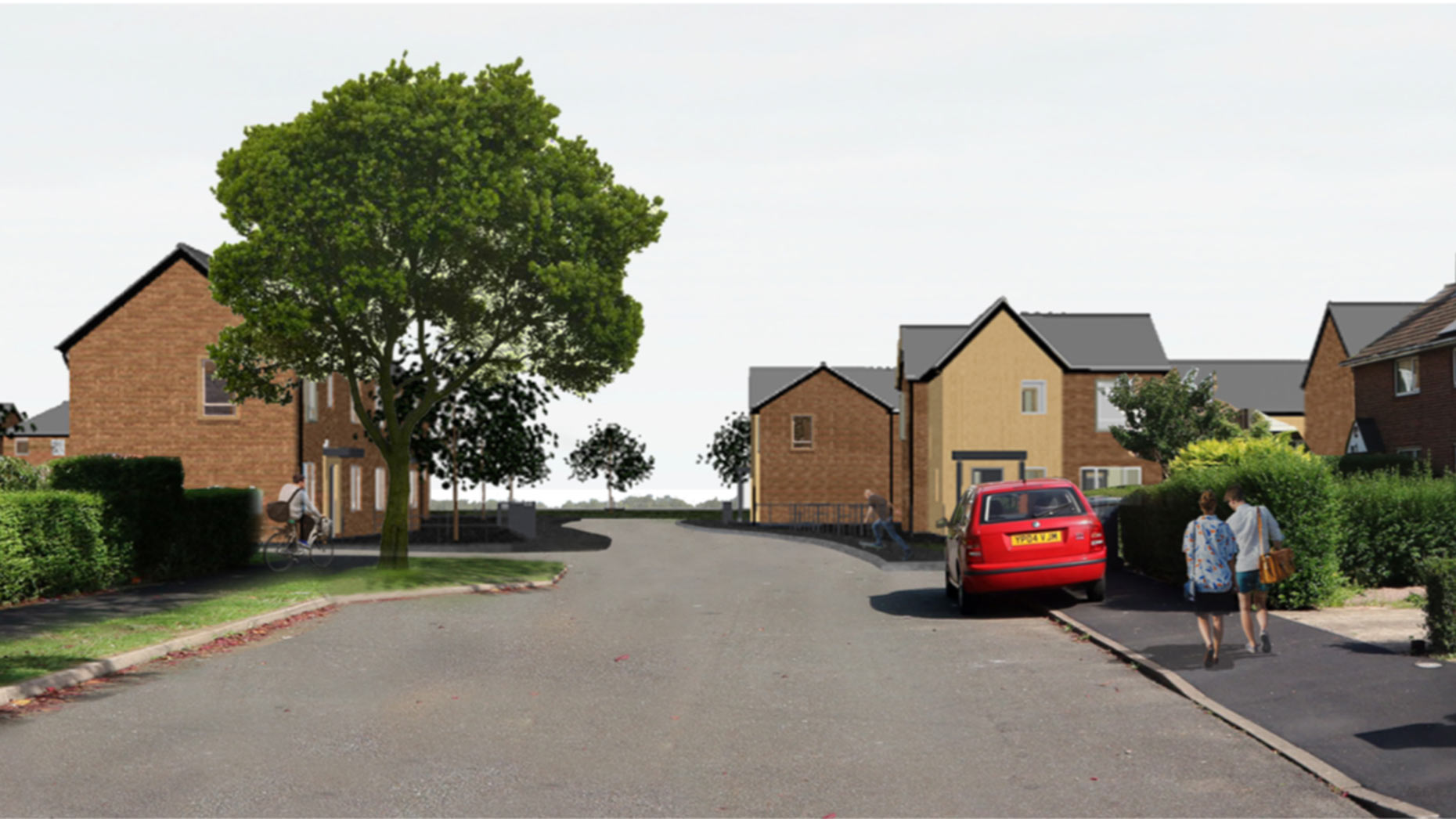 Councillors have approved a 325 home residential development on the Ermine estate in Lincoln.
The plan submitted by the City of Lincoln Council and Halsall Lloyd Partnership will now see the demolition of existing flats to make way for homes on land north of Queen Elizabeth Road.
Flats on Garfield View and Woodburn View will be demolished to make way for new housing.
Members of the City of Lincoln Council planning committee approved the proposals.
The site next to the A46 is allocated for housing under the Central Lincolnshire Local Plan.
But councillors initially raised concern over transport for residents at the proposed site and traffic that the development would bring.
Councillor Ronald Hills, member for Hartsholme, said that the road system in the area can be difficult.
"I recognise the fact that we need this housing," he said.
"However, do we need it at all costs? There is a long and torturous road system in that area."
He added that some of the road system is worse than others.
Councillor Gary Hewson, member for Boultham, said that a travel plan for the site needed to be put before members.
"We need more housing and this area is designated for it," he said.
"But we do not seem to have a travel plan in front of us."
He added that the council cannot encourage such things as cycling in the development without seeing the travel plan and raised concern over a bus system in the area.
Councillor Biff Bean, member for Hartsholme, agreed that the area lacked in public transport and that "more attention" needed to be paid to such things as cycling and bus services.
The proposals will see a range of new, inter-connected tree-lined streets would be constructed, with clear pedestrian and cycle paths provided.
One in four of the new homes will be classed as affordable.
Access to the proposed development will be via Woodburn Close and Garfield Close, and a total of 663 car parking spaces will also be created.
The application received objections from local residents and the Lincoln Civic Trust over concerns of the increased traffic that the development would bring.