Delays after car flips in Mablethorpe
Watch out for this on your journey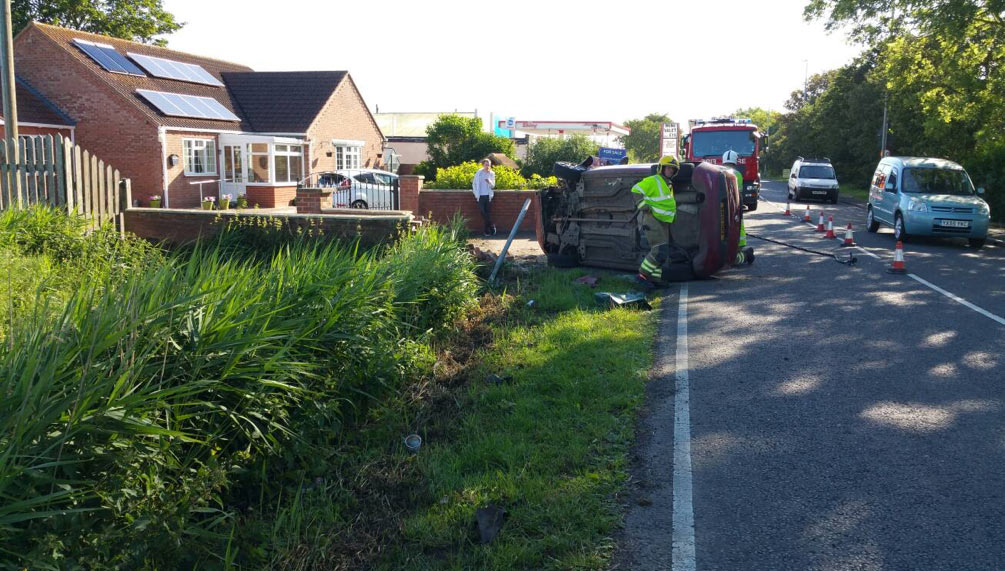 Police and fire crews are dealing with a crash in Mablethorpe this morning.
The incident was reported to police at 7.40am on Tuesday, June 19 after a single vehicle overturned.
Alford Road was blocked in one direction and there was initially a build-up of traffic in both directions.
Mablethorpe and Alford Police Tweeted from the scene advising people to drive carefully.
A woman driving the vehicle has been injured, but it is not believed to be serious.
Recovery of the vehicle is currently being organised.