Grantham drug dealer jailed for over eight years
Another resident was involved in the supply of drugs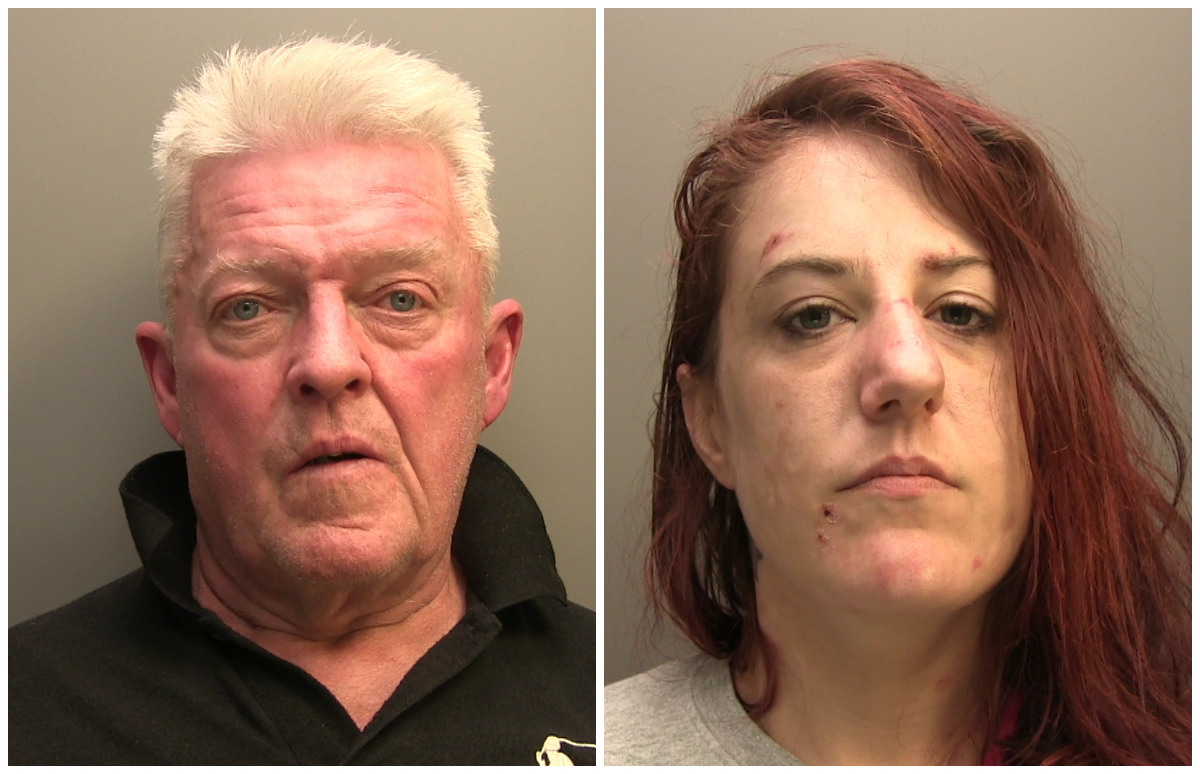 A building worker who turned to drug dealing after losing his job was jailed for eight and a half years after a hearing at Lincoln Crown Court on Monday.
Stephen Bostock, 64, was initially arrested in the summer of 2015 after police staged two raids on a property in Grantham and found a stash of mephedrone.
Leanne Summers, prosecuting, said that mobile phones found at the house were examined with messages showing that both Bostock and another resident Kirsty Clayton were involved in the supply of mephedrone and heroin.
Miss Summers said the messages indicated that Clayton continued to sell drugs on behalf of Bostock after he travelled to the Dominican Republic.
A further search was carried out on the same house in September 2015 when 91.5gs of amphetamine was found in the freezer.
Miss Summers said "Bostock was the only tenant of the property when it was searched on that occasion.
"In the freezer was an amount of amphetamine. There were also sets of scales and a dealer list. There were numerous messages on phones relating to the supply of amphetamine and heroin."
Bostock was bailed but was arrested again in November 2017 after being stopped and searched on High Street, Grantham.
Miss Summers said: "In his jacket was found a plastic bag with three wraps of heroin. They were typical £10 deals.
"His home was searched. Found at his home was a total of 17.39gs of cannabis. Mobile phones were examined and messages were found which reflected the supply of both heroin and cocaine. The messages showed he had a sub-dealer working for him."
Bostock later moved to West Wales but was arrested again after being detained for a drink driving offence. As a result he was brought back to Lincolnshire to face the drugs charges.
Bostock formerly of Chestnut Grove, Grantham, and recently living in Bunkers Hill, Milford Haven, admitted 13 charges relating to the supply and possession of drugs including cocaine, heroin, amphetamine and mephedrone.
He was jailed for eight and a half years.
Clayton, 31, of Harlaxton Road, Grantham, admitted two charges of supplying class A drugs.
She also admitted five further charges involving the possession and supply of drugs. She was jailed for three years and two months.
Mark Watson, for Bostock, said: "He worked in the building trade. He broke his hand at the time that coincided with the first batch of offending.
"Later he lost his employment which coincided with the second batch of offending.
"The reality is that he is too old for this."
Karen Walton, for Clayton, said she has had to wait many months to be sentenced.
She said Clayton had a "very chaotic background" and had suffered from post traumatic stress.
Miss Walton added: "The sad assessment from probation is that she would benefit from going to prison and that the only way to keep her safe is to send her to prison."