First look: Inside Kaspa's Desserts Lincoln
Your first glimpse at the king of desserts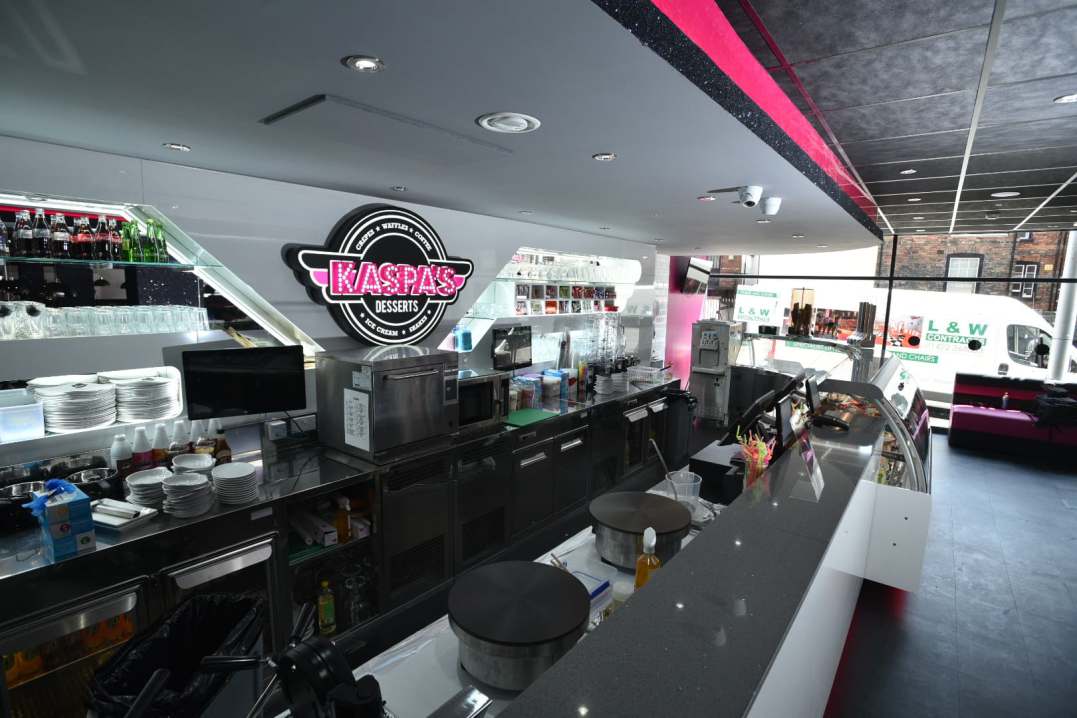 Lincoln's sweetest restaurant is opening on Tuesday on Claskegate and is bringing with it an American diner vibe.
Kaspa's Desserts is opening in the retail unit below Danesgate House and serves enough sugary treats to live up to its title – the king of desserts.
It will initially open between 11am and 7pm but will expand its opening hours to 11am – 11pm from Thursday onwards.
It's the first Kaspa's to open in Lincolnshire, with the closest branches located in Nottingham and Hull.
General Manager Maria Skayman said: "We're here to provide that high sugar rush that everybody enjoys.
"We do cakes, we do waffles and we do sundaes. It's great for kids, it's great for families and it's even great for people just wanting a coffee as well.
"With coffee we're trying to be competitive with other brands. We do coffee and cake for £3.95, we think it tastes better than Costa and it's cheaper as well.
"Our main aim is to give customers an extra special dessert that you can't get anywhere else, all wrapped up in a young, fab, vibrant and funky atmosphere."