Bardney motorbike racer keeps up fight in hospital
He remains in a critical but stable condition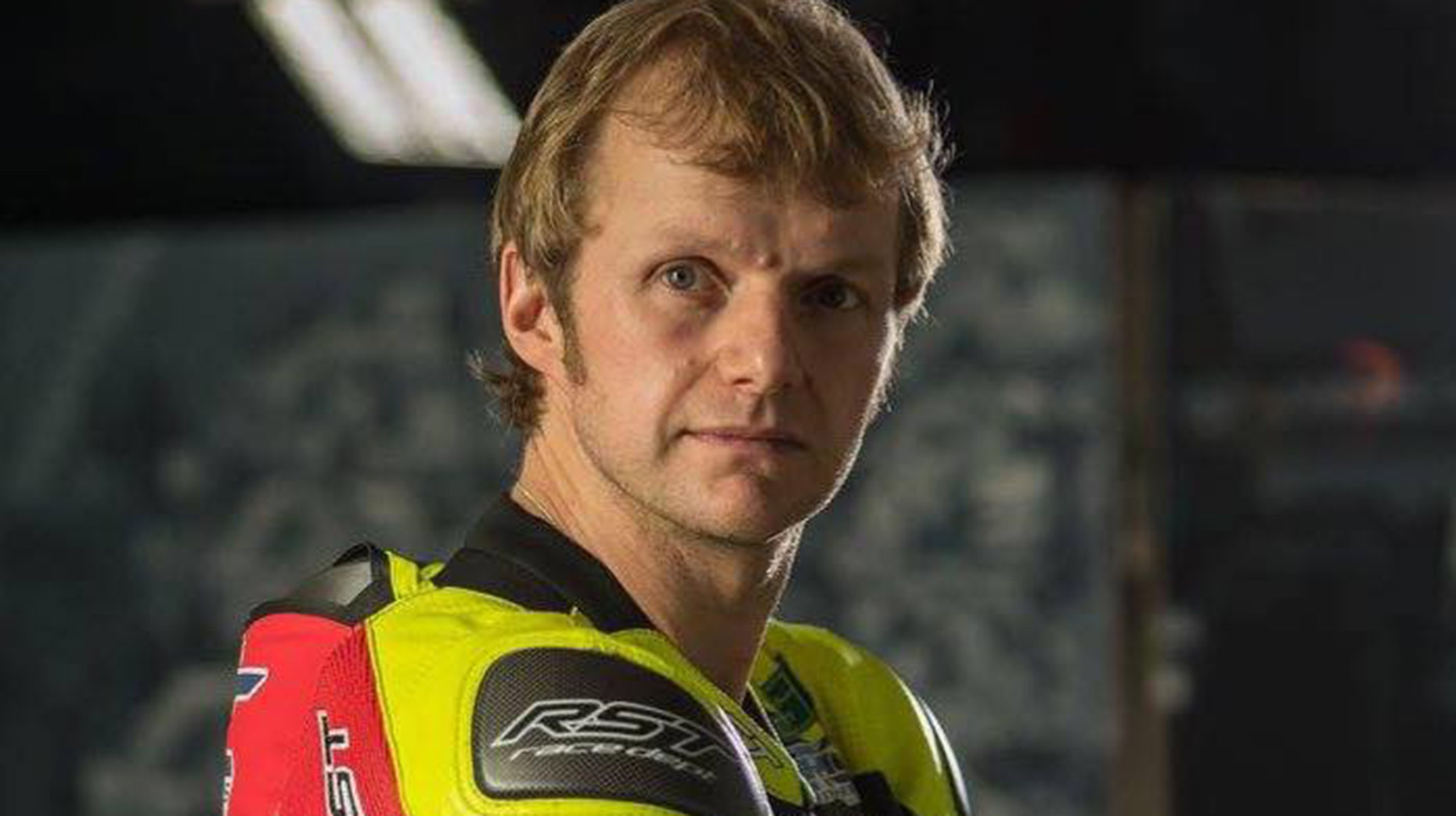 Bardney-born motorbike rider Ivan Lintin remains in a critical but stable condition in hospital, but all operations have been a success, said his racing team.
As previously reported, Ivan, nicknamed by some as the Bardney Bullet was critically injured in an incident involving four competitors at Stadium Bends on Thursday, July 12.
Driffield rider James Cowton died as a result of his injuries from the crash. James Coward and Mikey Evans have both been discharged from Nobles Hospital.
Ivan was flown off Island for further examination and underwent an operation on his leg in hospital.
Ivan's motorbike team RC Express Racing – Dafabet Devitt Racing issued a statement on Wednesday, July 18, which read: "Ivan is still in a critical but stable condition. All of the procedures and operations have been a success.
"This is going to be a lengthy process. The hospital are doing an AMAZING job and could not be in a better place‬.
"‪We want nothing more than to give you good news and will do when we can. Please can you respect the privacy of the family at this time.
"We understand that you want to know how he is getting on but please refrain from contacting the hospital and the family for updates. As I have said before, we as a team, Ivan's family or the Southern 100 club will provide any news when it is available.
‪"Your messages of support are amazing and we thank you for each and every one of them. Keep them coming!!‬"
Organisers of the Southern 100 International Road Races, The Southern 100 MRC, previously released a statement saying it would carry out a full investigation into the crash which occurred during the 600cc Challenge race.
The Isle of Man Constabulary previously issued a statement saying the investigation is being led by a senior detective.
This also includes officers from the Southern Neighbourhood policing team, SOCO officers, collision investigators from the Roads Policing Unit, and vehicle examiners from the Department of Infrastructure.
Here are just some of the messages for Ivan on social media
I'll save my thoughts for another day with more time needed to reflect, but these are dark days. Rest in Peace James Cowton. Average Mountain Biker but above average road racer. Thoughts are with his family and friends. And my friend Ivan Lintin – come on you can do this buddy. pic.twitter.com/5eepn6A0XY

— Paul Phillips (@PaulPhillips_TT) July 12, 2018
https://twitter.com/IOMTTGreg/status/1017511818720436225
We wake up to another beautiful day in the Isle of man but can't stop thinking and praying #IvanLintin keeps up his fight, another morning met you are some boy fella, road racing is right here hoping and praying for ya

— aggie arthur (@Aggie206Aggie) July 15, 2018
Road racing is the worst sport to be a fan of. You watch in awe as these incredible people race in this incredible sport, but then there are days like today. Like last Saturday. Like those tragic days at the TT. RIP James Cowton. Praying Ivan Lintin pulls through too.

— Ryan Smith (@ryandsmith94) July 12, 2018
https://twitter.com/DCFOWestMidFire/status/1018216479429398528