July 3, 2018 11.47 am
This story is over 64 months old
Gainsborough councillor: 'Have a little pride in your streets'
More work needed with rubbish collections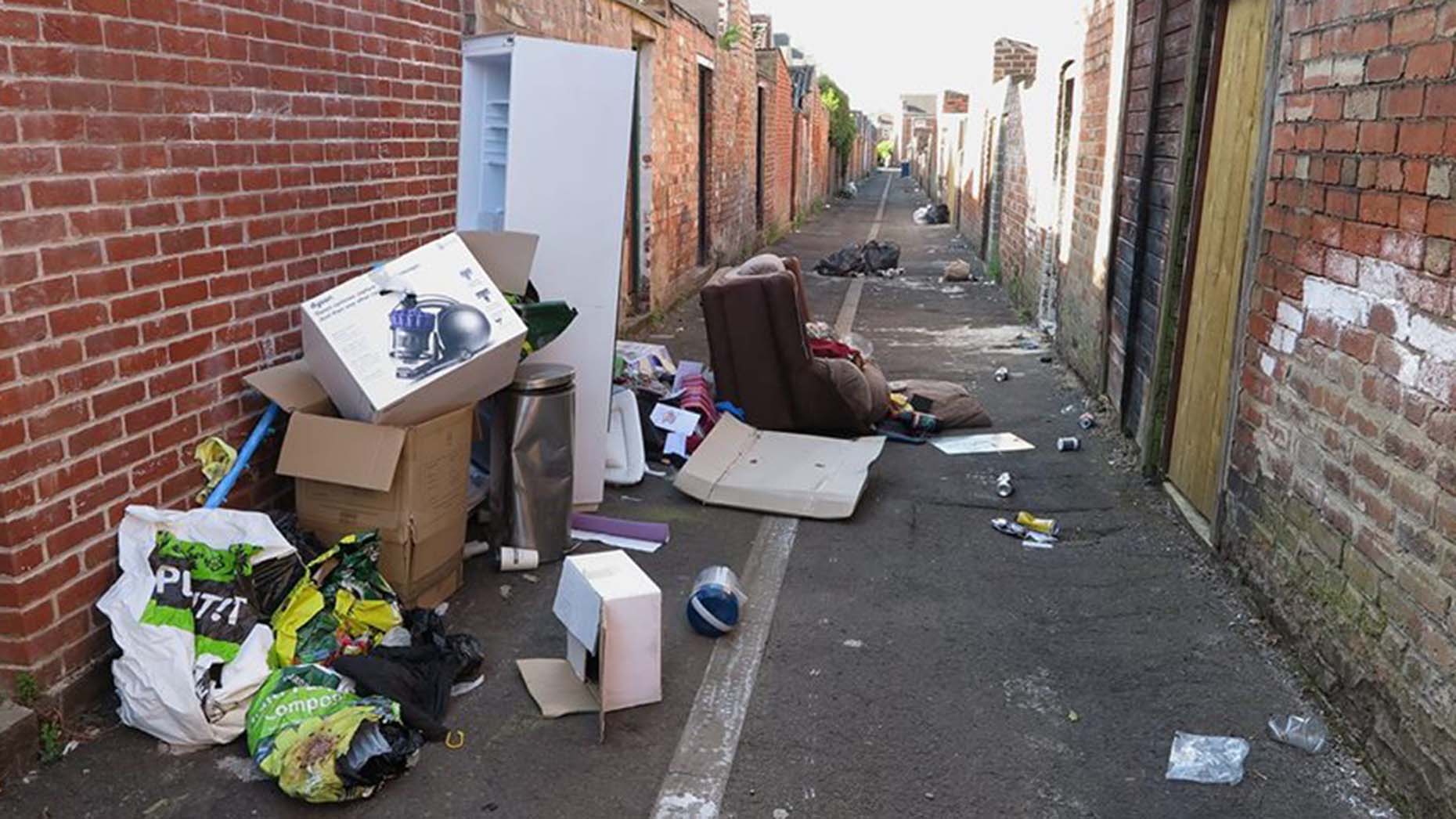 A Gainsborough councillor has called on people in the town to 'have a little bit more pride' in their streets as rubbish bags strewn across alleyways are attracting rats and infestations.
West Lindsey District councillors agreed on Tuesday night to revisit the waste collection service in back alley streets, known as 10-foots.
A motion by Liberal Democrat councillor Trevor Young pointed to poor environmental health issues and living conditions in Gainsborough South West ward, as well as the negative impact on the town's appearance.
"There is an urgent need to consider the welfare of the residents," he said.
Liberal Democrat councillor Lesley Rollings added she was 'quite horrified' to hear what residents were experiencing between putting waste out and the time the rubbish is collected.
Issues include smells, noise, pests, antisocial behaviour and allegations of  people splitting the bags and stealing the contents within to sell on.
Conservative council leader Jeff Summers explained that around 2,000 properties in the area currently get the 'enhanced sack collection' which has been in place for a number of years in the '10-foots' due to issues with access for refuse vehicles.
He said that in the past two years the council didn't receive any formal complaints regarding the collections or about rats in the area — however he acknowledged the latter did exist due to the method of collection.
He praised the teams that collect rubbish and clean up, saying they left areas 'spotless'. However, he said: "I have personally witnessed the presentation style of sacks.
"Many were sensibly placed to the side of the 10-foot in the aisles to allow orderly passage of residents.
"Many others had simply been tossed over the walls and laid randomly across the 10-foot, impeding passage, some burst open, and it made it very difficult to clear for the crews."
He added: "I have to say, whether people like it or not, we just need a little bit more pride from people in that area and just try to help us a little bit with what we're trying to do."
Following the meeting, Councillor Young was happy with the leader's response.
He said: "Those people reflect a minority of individuals living on the streets who have a careless attitude to their neighbours and people who live around them.
"We genuinely need people to take pride in their local areas and we have got to enforce that."