July 3, 2018 12.00 pm
This story is over 41 months old
Mysterious object found at Lincoln Cathedral
Clock Jack still holds mysteries for researchers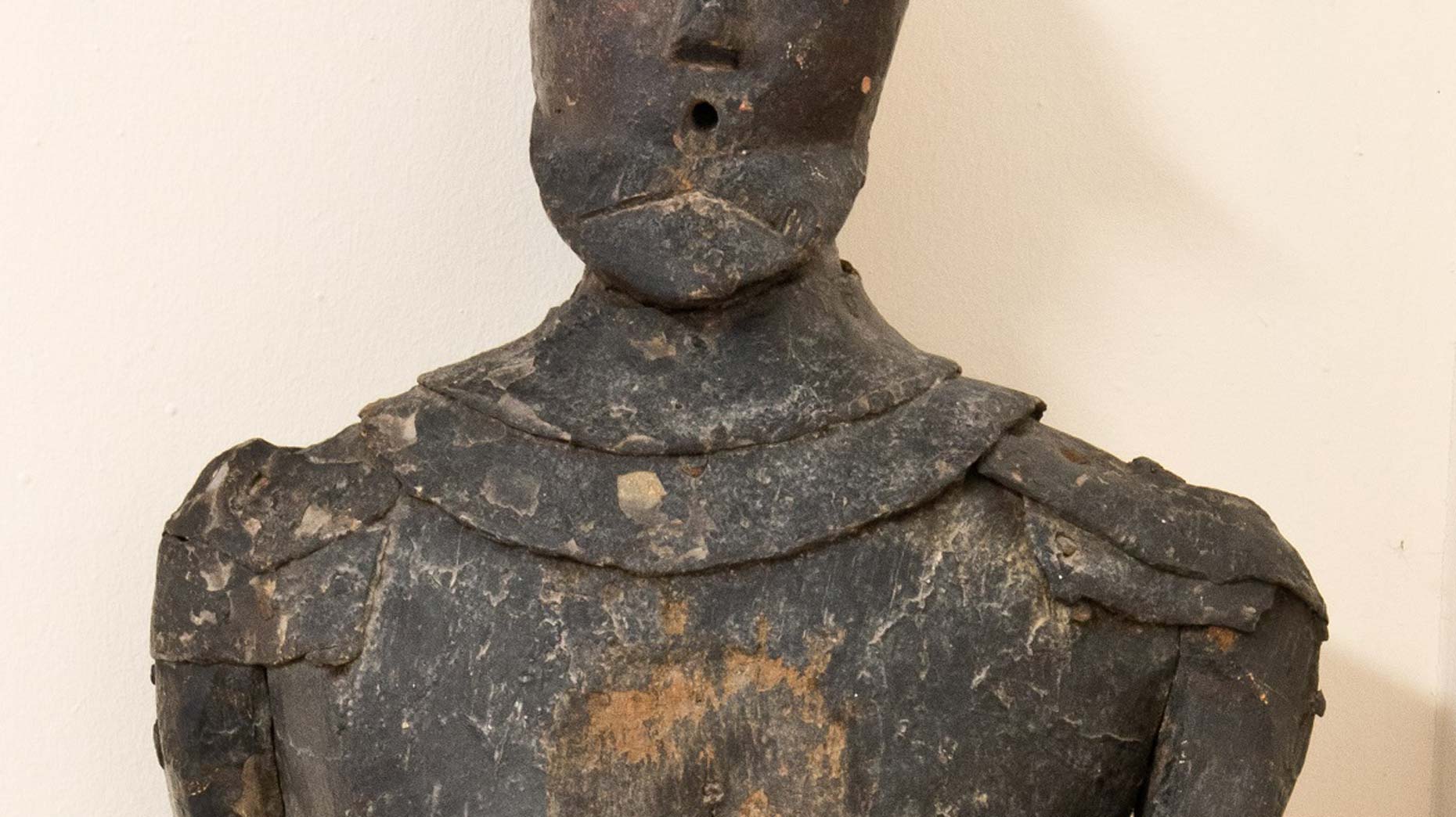 A 400-year-old mysterious object has been found hidden in one of the towers at Lincoln Cathedral.
The discovery was made by Lincoln Cathedral's collections and engagement officer Fern Dawson during an audit of the landmark's extensive catalogue of objects as part of a Heritage Lottery-funded project.
The 'Clock Jack' is a wooden knight approximately three feet tall and is believed to have once been part of a clock at the cathedral.
The 'Clock Jack' is thought to be connected to the now restored clock in the north vestibule at the cathedral.
The oldest part of that clock, the canopy, is reported to be from before 1380, meaning it is around 600 years old.
However, it is unclear whether elements of this earlier clock were reused or if the style was copied again for the later clock.
It has been suggested by the Wallace Collection's Curator of Arms and Armour, Tobias Capwell, that 'stylistic particulars' including the Clock Jack's beard point to a mid to late sixteenth century date.
Fern Dawson said: "There was an air of mystery around the Clock Jack when we first discovered it – there was no identification and no one had any idea what it was.
"Further adding to the mystery are symbols which appear to be a form of short hand on the top right-hand corner of the sketch by Samuel Buck. These markings have yet to be identified.
"The Clock Jack is an amazing discovery, allowing us, the future generation, a glimpse into a different time."
Fern stumbled upon an image in a cathedral publication believed to be from a clock in Lincoln Cathedral', with a reference to a sketch by Samuel Buck who was an English engraver and printmaker.
After a search in the online archives in Oxford's Bodleian Library the sketch was found, which illustrated an animated clock that sat across the south aisle of the cathedral.
The clock featured an unusual central feature of a sorrowful Christ with an inscription which read: "The Glas doth run y'Globe doth goe. Awake from sin. Why sleep you so."
The image also depicted a coat of arms, which has yet to be identified.
Work continues as part of the ongoing Lincoln Cathedral Connected project to identify other undiscovered treasures and histories of the city's landmark building.
These treasures will form part of the exhibition in the Cathedral's new visitor centre, which opens in 2020.