Hear violinists' "Football's Coming Home" rendition
"We're a team, just like England."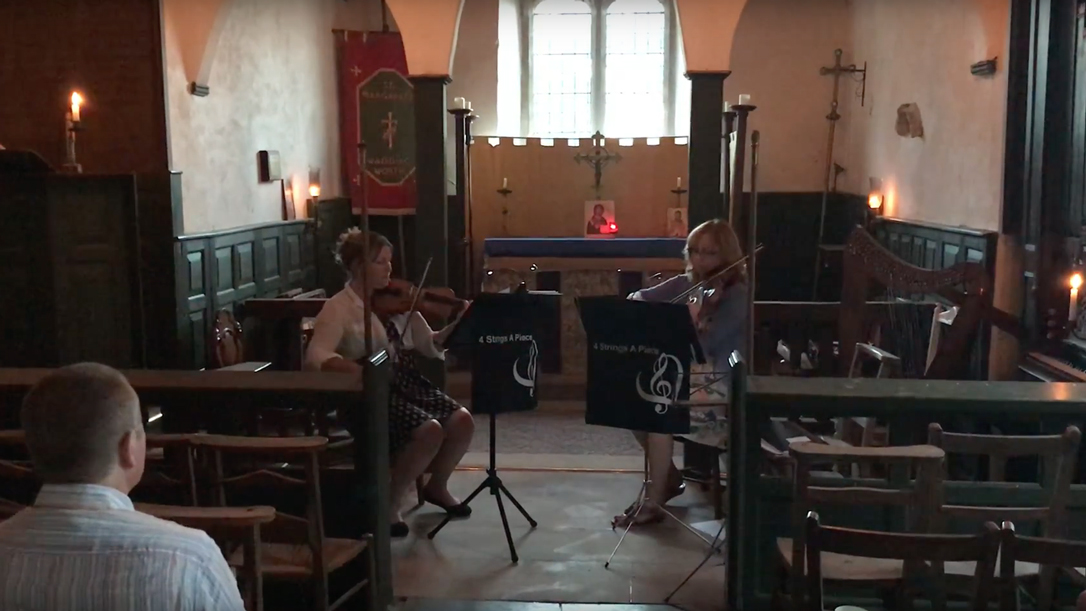 Violinists Hannah Borrill and Ruth Birkett have mastered all the musical greats. Handel, Elgar and… The Lightning Seeds.
Hannah from Nettleham and Ruth from Scunthorpe amused audiences in Waddingworth last night (Sunday) when they decided it would be fun to finish their recital with a classical rendition of The Lightning Seed's Three Lions.
The song, written for Euro '96, is about the England team's repeated failures at big tournaments and the optimism of England fans despite them.
It has become the anthem of this year's tournament after England surpassed expectations to land themselves a spot in the Fifa World Cup Semi Final.
It was Ruth's husband who, as a joke, suggested it might be fun to finish with "Football's Coming Home" to support the England team.
Over Saturday night they finalised the arrangement and then performed it during Chapel Classics in the Church of St Margaret of Antioch on Sunday evening.
Hannah and Ruth say that they are keen to break down the perception that classical music is 'elitist and snobby' and that there's nothing wrong with having fun with it.
"Music is about enjoyment and teamwork," Hannah said. "We're a team, just like England."