Lincoln faith walk next week
Nearly 100 people attended the 2017 event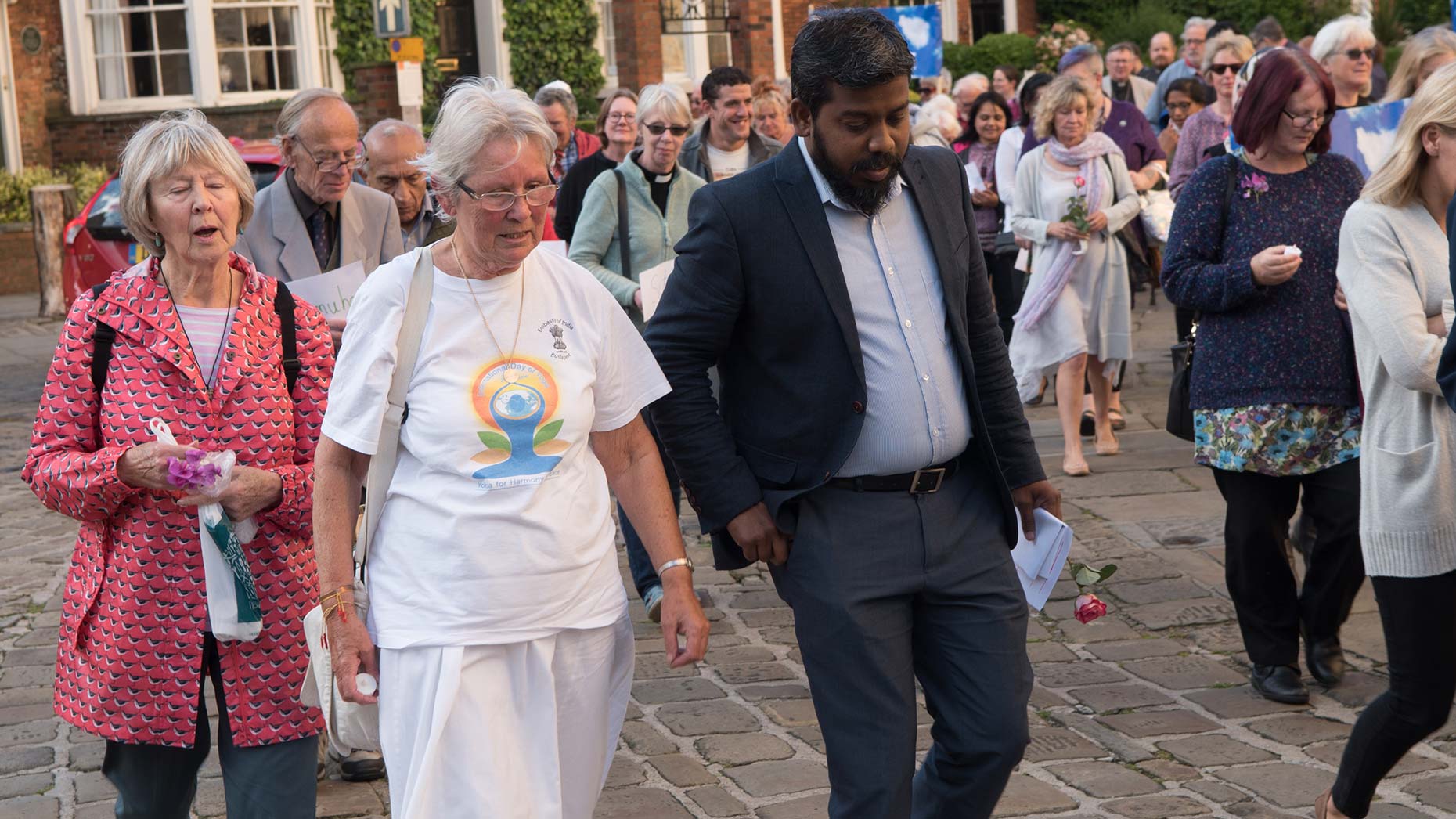 A special walk to spread the message of peace and harmony for all ages, faiths or no faith will take place in Lincoln next week.
The Peace Walk, organised by Lincoln InterFaith Forum, will make its way around the perimeter of Lincoln Cathedral on Monday, July 23 from 7pm-9pm with attendees advised to arrive at 6.45pm.
The event was attended by nearly 100 people in 2017 and this year's event is hoping to be another success.
The evening will finish with 11 multi-faith and no faith prayers inside the cathedral.
Co-Chair of Lincoln InterFaith Forum Jasmit Phull said: "If peace is the calmness and joy that brings us together and unites our souls, then the Peace Walk is one of the processes to achieve this goal.
"Lincoln InterFaith Forum is a small hidden gem that shines in togetherness with members of all religions and no religion – a small world of its own, that can be a fine example to the world and how we can all enjoy peace and love through our differences.
"We extend our love and invite each member of our community, faith or no faith, to join us on the Peace Walk around our beautiful cathedral to share the magical experience of togetherness.
"Let us unite and make a difference as we would like to leave a legacy of peace for our future generation."
Portfolio Holder for Reducing Inequality at City of Lincoln Council, Councillor Rosanne Kirk, added: "I am very excited to be joining the Lincoln Peace Walk for its third year running. Year on year, the support and turnout is tremendous and is only expected to grow when we return to Lincoln Cathedral for the next walk.
"The Peace Walk is a fantastic opportunity for people to learn more about different cultures and open their views during an evening of peace and harmony. I would recommend it to anyone."
The group Kindly ask that no banners, flags or placards be brought to the event.