July 12, 2018 12.35 pm
This story is over 63 months old
Men caught on CCTV urinating in shop doorway
Maybe they'll come back and apologise…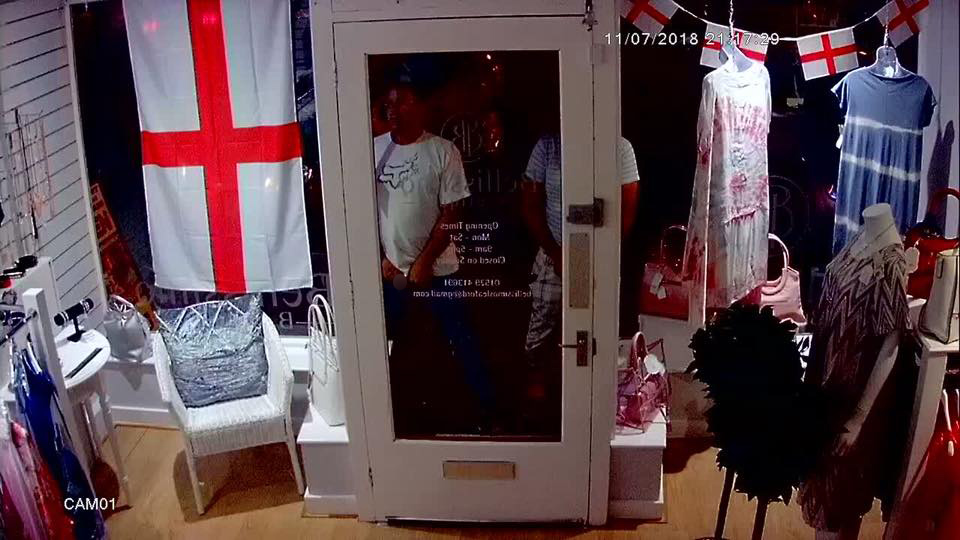 The owners of a ladies fashion shop in Sleaford were watching CCTV at the time when they saw two men urinating in the doorway, now they're on a mission to find the culprits.
After watching the England v Croatia game last night, the owners of Bellissimo Boutique decided to check the shop's CCTV and were shocked by what they saw.
Wendy Hanslip, owner of Bellissimo Boutique, says it's a small shop that she takes a lot of pride in.
She said: "We happened to be watching the CCTV at the time, so my husband turned around to me and said 'you will never believe this!' and showed me what was happening.
"It is absolutely disgusting to see that there are two grown men doing this, I don't think that their wives would be happy if they did it at home.
"I would like to see them have the bottle to come back and apologise, maybe they could donate some money to our charity box."
One of the men appears to be wearing a distinctive white mountain bike t-shirt, with the 'fox racing' brand.
The Bellissimo Boutique shop sells ladies Italian fashion and accessories to shoppers in Sleaford.
Wendy was hoping that the men would come back and clean up the mess, but decided to get the mop out in the morning to clean the doorway and inside the shop.
The incident has been reported to Lincolnshire Police.