One thousand ladies welcomed by Lincoln Cathedral
They were even treated to a flypast by the RAF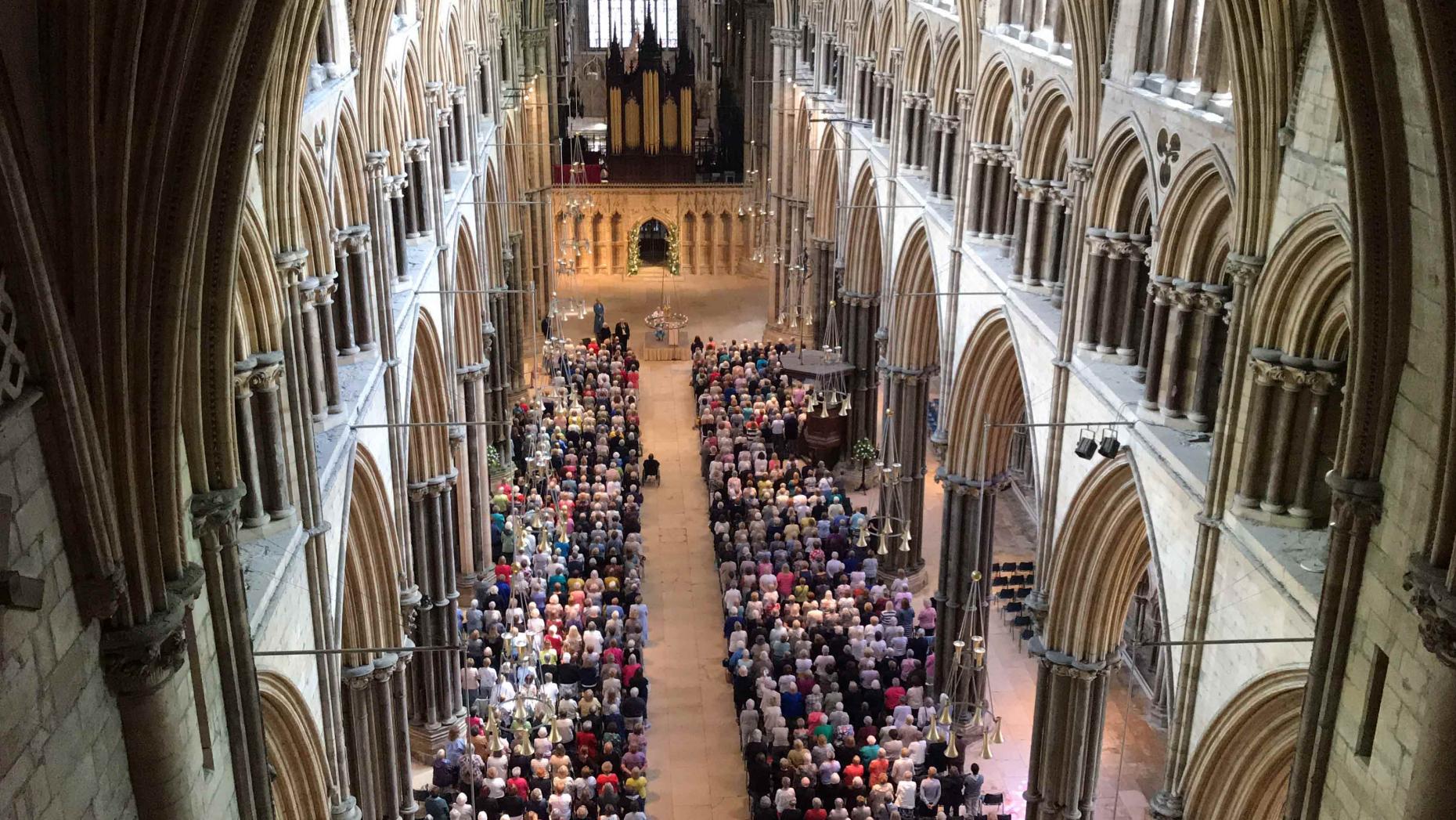 Lincoln Cathedral welcomed around one thousand members of the Women's Institute (WI) to celebrate the federation's centenary.
The ladies were welcomed by the Dean of Lincoln and the Mayor, and were even treated to a flypast by the RAF.
After their welcome, the ladies gathered in the Cathedral to sing Jerusalem accompanied by the grand 'father' Willis organ.
Members of the Warwickshire WI chose Lincoln as the destination for their 'Great Day Out' after considering a number of other cities.
John Johnson, from Johnsons Coach Travel, organised the trip. He said: "We've been really impressed by the wealth of attractions on offer in the city and by the enthusiastic support provided by the Cathedral and Visit Lincoln.
"Members of the WI traveled in a 'mini-armada' of 18 coaches and on arrival were welcomed into the city's magnificent cathedral to begin their day."
Ahead of the event, the Very Reverend Christine Wilson, Dean of Lincoln, said: "We hope the members of the WI encountered in this sacred and iconic building a source of inspiration and delight as they begin their great day out."
After the welcome at the Cathedral, the ladies had the day to enjoy uphill Lincoln and do some shopping.