July 6, 2018 10.06 am
This story is over 64 months old
Opening date set for new Lincoln Topshop
There's a chance to win a £100 shopping spree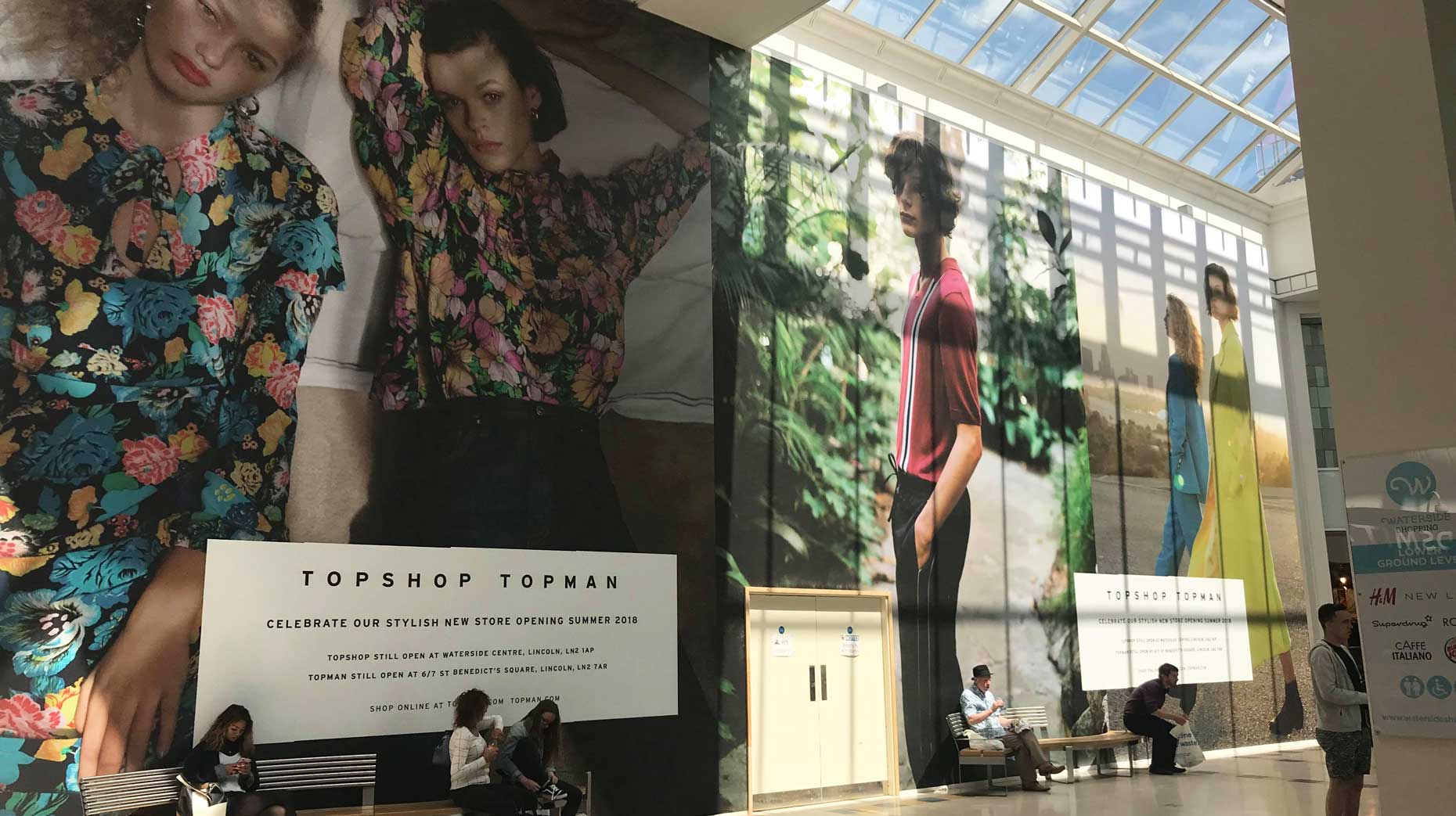 The opening date has been set for a new joint 11,300 square foot Topshop and Topman store in Lincoln Waterside Shopping Centre later this month.
As previously reported, Topman is currently based at St Benedict's Square with Topshop in another space in the Waterside Shopping centre and the two will combine and move into the larger unit next to H&M.
The new store will open at 10am on Thursday, July 19 with the first 100 customers receiving an exclusive tote bag.
Shoppers spending more than £40 in one transaction on the opening day will receive a free gift and there will also be the chance to win a £100 shopping spree.
Visitors to the Waterside Shopping Centre on the opening day will also be able to use its new Saltergate entrance, which takes people straight into the fashion retailer.
Topshop Topman Store Leader Rachael Smith said: "We're very excited to open the new store. It's a much bigger store so it's the perfect space to shop in and browse all the latest trends.
"We've recruited several new additions to the team and all the staff are really looking forward to moving into their new home."
Centre manager Dean Cross added: "It's fantastic to see Topshop Topman open. It's a brilliant store, bright and welcoming, and complements perfectly our other fashion retailers, H&M, Next, New Look, Yours and Roman.
"I'm sure the new store will be incredibly popular with Lincoln shoppers. I think the new entrance to centre on Saltergate will also be welcomed.
"We're almost at the end of a massive investment in the Waterside. We've improved the internal layout, added new lighting to the High Street entrance and reconfigured our units to enable Topshop Topman to open a combined store.
"We've also secured Skechers, who will be opening around the same as Vision Express opens their new store in what was previously Topshop. It's been an exciting first six months for the centre, and there's more to come!"