August 2, 2018 12.34 pm
This story is over 63 months old
Lincoln volunteers clean up homeless people's feet
More than a mile in their shoes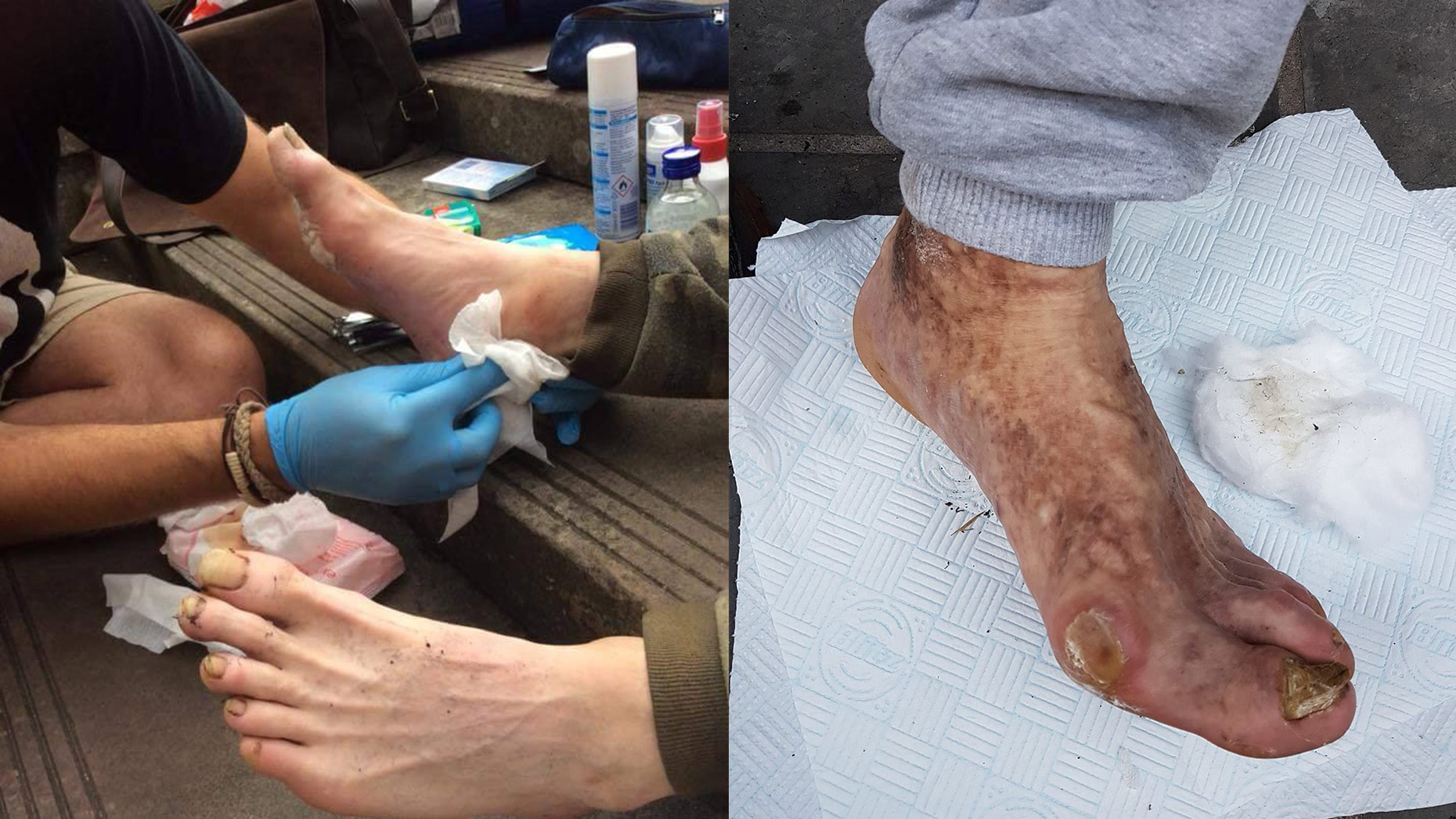 A group of volunteers in Lincoln has been cleaning up the feet of homeless people living in the city.
The number of people living in the city has soared in recent years, but one problem that often goes unnoticed is the feet of homeless people.
Chris Lanoix works at RAF Coningsby and recently founded Hope – Lincoln.  He told The Lincolnite that he was sat having a coffee on the High Street when he saw a homeless man limping in socks.
He said: "We knew who he was, so we went up to him and asked him what was wrong.
"I had a look at his feet, and being from a military background, I knew that he had a bad case of trench foot.
"So we got to work cleaning up his feet and getting him some new shoes. We took a picture of his feet before and then another one a couple of days later – the difference is huge."
Hope stands for Helping Overcome Poverty Everywhere, and the group say they don't see people on the streets as homeless, but as their friends.
As part of the groups work, they focus on entrenched rough sleepers, signposting them to treatment, providing food, clothes and food.
Chris added: "The response from our friends is great. A lot of them say that they have never been pampered like this in their whole life, so it makes a big difference.
"It's not for the faint-hearted, but I find it quite fulfilling to give these people manicures and pedicures.
People who are wanting to donate to Hope – Lincoln can find collection boxes at Tesco Express on the High Street and St Marks, as well as Nationwide.