Sleaford 1,450 home scheme gets 'much needed' infrastructure
Councillor have supported the plans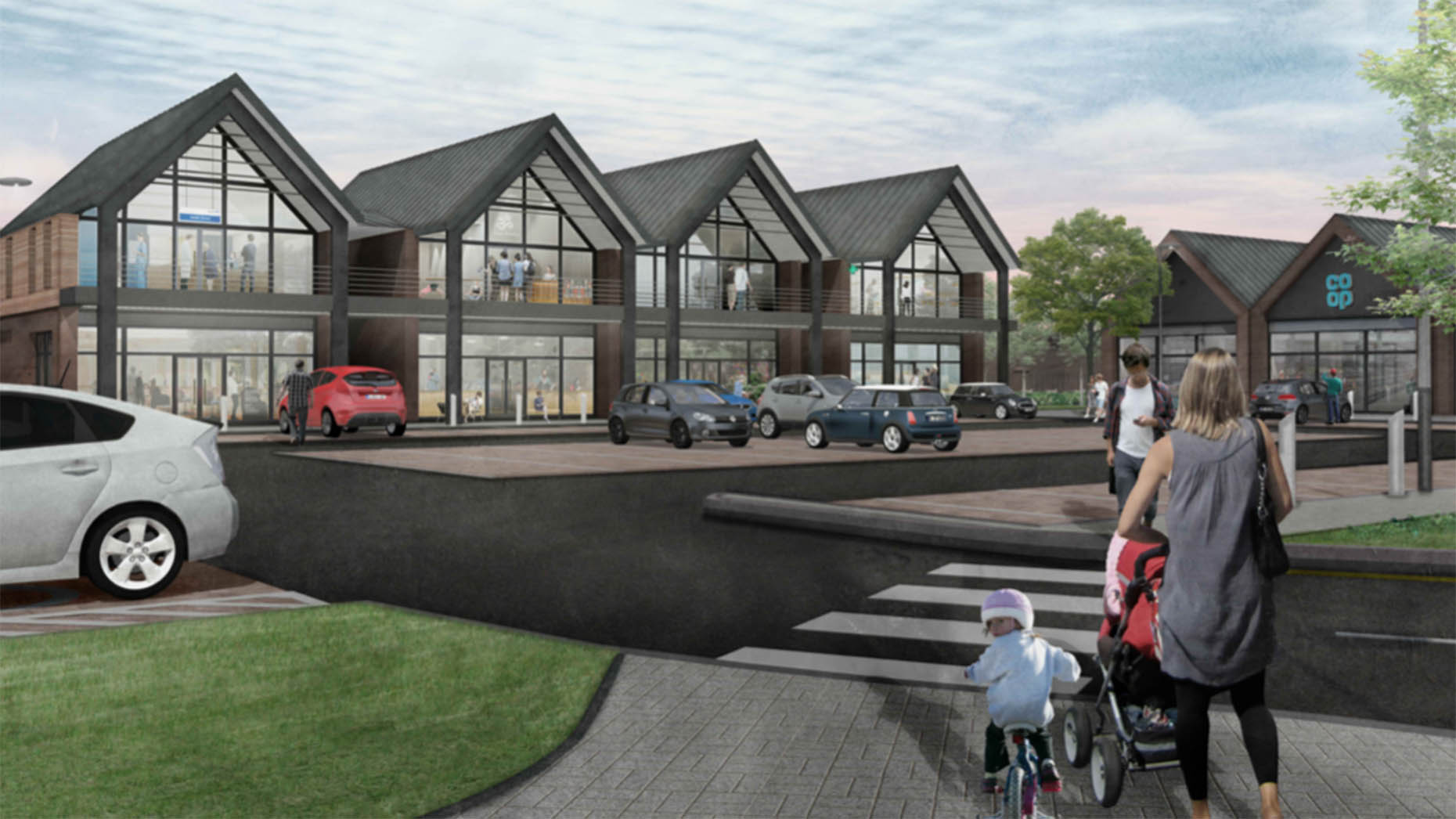 'Much-needed infrastructure' which forms part of a major 1,450 home development in Sleaford has been approved by councillors.
The plans for a new community centre, a convenience store and shopping outlets are the first phase of the Handley Chase development, on London Road.
They were given the green light by North Kesteven's District Council's planning committee on Tuesday.
Council leader Councillor Richard Wright called on the committee to celebrating a plan 'that brings much-needed infrastructure to the town'.
"How many times do people bemoan the fact infrastructure isn't being delivered? And yet here we are debating infrastructure being brought forward far in advance of when it needs to be," he said.
Chairman of the committee councillor Pat Woodman said she was 'absolutely delighted' that a deal appeared to have been made for a Co-op to move into the shop.
She said: "When I think of all the heartache we have had with various other places where we can't get anyone to come because they say it won't be viable I think it's absolutely  fantastic we're going to start off with a shop, some retail units and also a community hall which I think the design is very innovative and attractive."
Concerns were raised about a number of protected trees on the land, the opening times of the stores and drainage.
Speaker Councillor Ken Fernandes, from Sleaford Town Council, which supports the plans, called on the developers to move forward with plans for new playing fields as soon as possible.
Traffic was also a concern with Councillor Geoff Hazelwood estimating an increase of 3,000 cars. He raises concerns about some roads becoming rat runs adding that the council had held meetings on traffic, but that he was not convinced and wanted to know what improvements were being carried out.
"There's got to be some alterations before the houses are lived in," he said. "Sleaford's not good now but if you put all that in it's going to be tremendous."
The council's planning officer said that a transport assessment carried out when outline planning was given in 2015 identified key roads.
He added that, separate to the plans, the authority had a pot of £1.7 million being used to improve transport links.
He said Sleaford Masterplan and Transport Strategy had started to priorities projects.
An initial application for 31 homes and site access from London Road was also given permission back in August 2017.
SUBSCRIBE TO LOCAL DEMOCRACY WEEKLY, our our exclusive email newsletter with highlights from our coverage every week and insights and analysis from our local democracy reporters.