September 21, 2018 3.30 pm
This story is over 43 months old
Business Week: Young minds, great potential
Your latest Business Week feature, brought to you by The Lincolnite and Lincolnshire Reporter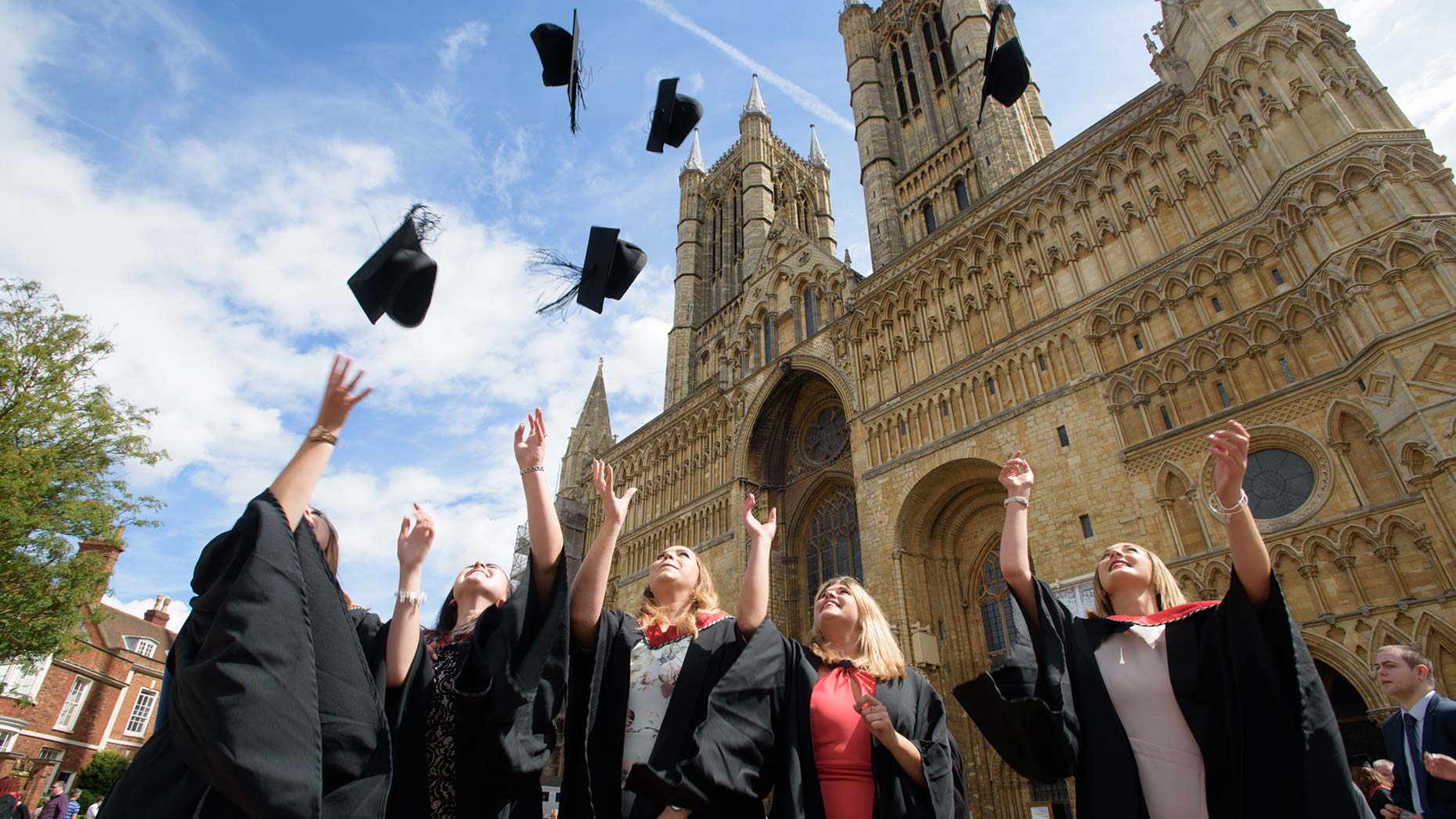 The summer lull has come to an abrupt end this week with the arrival of tens of thousands of university students, and with them a spirit of ambition and enterprising talent has been rekindled in the city. While many launch themselves into the throes of study, aside from the obligatory rush to support the city's nightlife industry, the new cohort will have an important part to play in the county's future economic prosperity and business sustainability.
---

This article first appeared in the new Business Week newsletter by The Lincolnite and Lincolnshire Reporter. Sign up free to receive it in your inbox on Thursdays.
---
This year the University of Lincoln, which happens to also be the fifth largest revenue generator in the city, will welcome around 14,500 new and returning students. Bishop Grosseteste University uphill will add 2,300 to that total. Not only will the city's suddenly ballooned population benefit local housing companies, but undergraduates, and their visiting friends and families, will quickly become valued customers to many High Street traders and city attractions.
According to the University of Lincoln, "student expenditure on goods and services outside the university campus supports an estimated £195 million in Gross Value Added nationally, supporting an estimated 750 jobs in Lincoln." It's a twofold driver for the economy, as learned new graduates go on to become the workforce in some of the most skill-hungry industries in Lincolnshire. 56% of BGU graduates remain in yellowbelly county post degrees for further study or local employment and UoL has helped develop relationships with a number of local companies to attract and retain employees with training and apprenticeships.
"I always think of Lincoln as one of our best in class areas for recruiting skills," said Siemens UK CEO Juergen Maier on his visit to the University of Lincoln's £28 million Isaac Newton building site in 2016 – joined by a prophetic robot assistant. Indeed, Lincoln's proud history, rooted in engineering and manufacturing, has been bolstered by the opening of the UK's first dedicated Engineering School in 20 years, as well as the city's first University Technical College (UTC).
Overall, since the University of Lincoln's Brayford campus was opened in 1996 by Queen Elizabeth, more than £300 million has been invested into its facilities, helping to create 4,000 jobs in the region. Recent developments including the Science and Innovation Park alongside Lincolnshire Co-op and the Sarah Swift building (a game changer in supplying much needed professionals to the health service) are all playing a part in encouraging research and innovation.
The work of both the city's universities is an open embrace for countless local projects in the business community. From the UoL's business incubation services, which supported the establishment of 400 businesses, to its founding partnership with the Greater Lincolnshire Local Enterprise Partnership. At BGU is the BG Futures centre, which aims to help students, staff and alumni to further their business ideas along with its Business Incubation Unit, the new Lincolnshire Open Research and Innovation Centre (LORIC), which officially opens next week, and the BGU Business Inspiration Project.
It's true that debates have at times been dominated by worries about the value for money of higher education, debates around freedom of speech, senior pay and, at a local level, the impact on communities and public services – all serious and important issues. But the evidence that higher education is a driver of growth and plays and intrinsic part in the county's future can't be ignored. In fact it should be embraced by our Lincolnshire investors and businesses. Welcome to Lincoln generation 2018!
---
Also read other Business Week features
---
SUBSCRIBE to Business Week, the new email newsletter from The Lincolnite and Lincolnshire Reporter, bringing you weekly features, analysis and a news roundup of the top stories by Stonebow Media. Sign up free to receive it every Thursday morning in your inbox. We won't spam you or share your details with third parties, we promise!