August 31, 2018 6.00 pm
This story is over 63 months old
Business Week: An experiential revival of the High Street
High streets across the country are having an existential crisis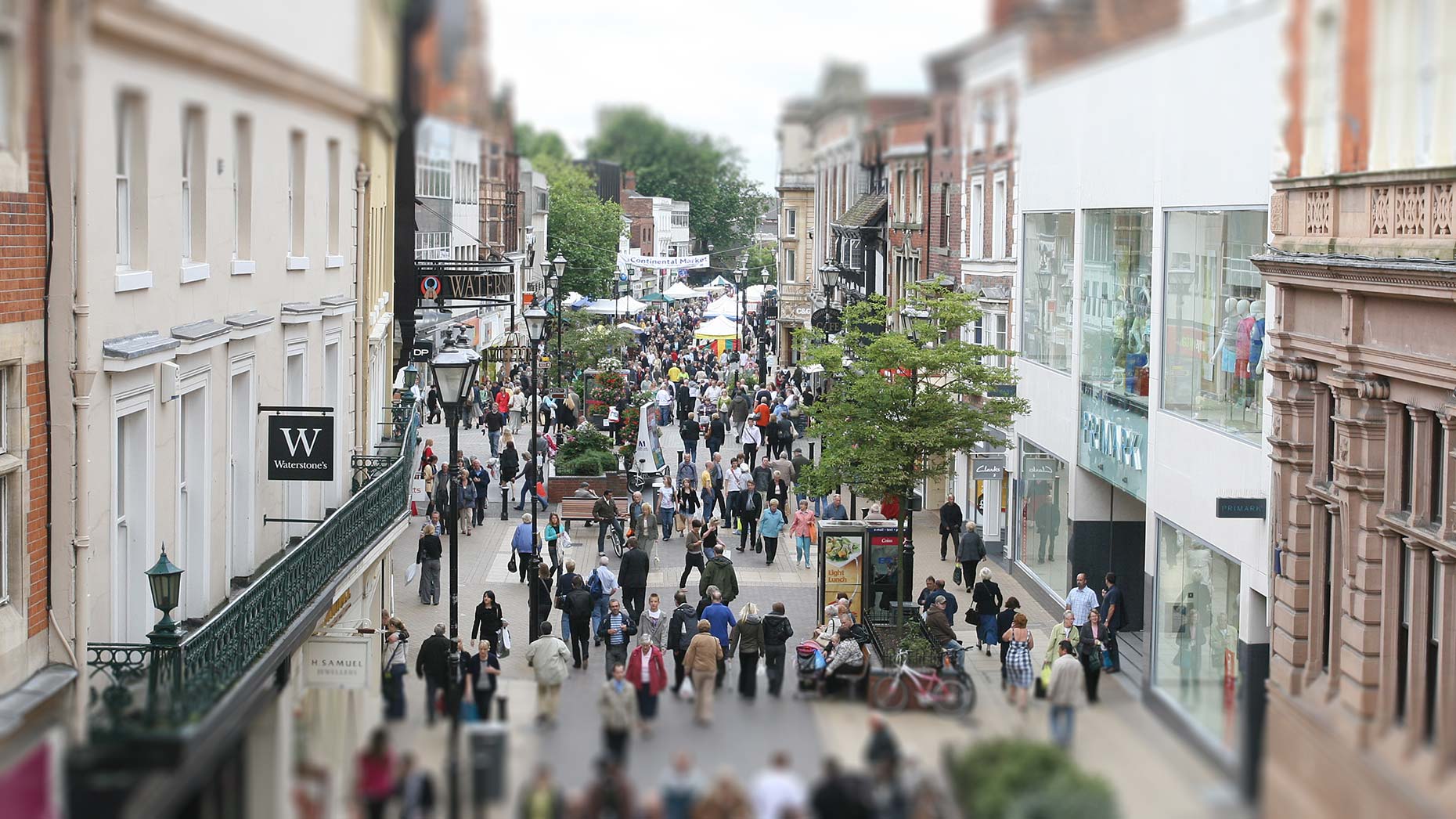 High streets across the country are having an existential crisis and Lincoln is no different. With more than a quarter of people in the UK buying their non-food shopping online, retailers need to woo customers back to a physical store— and offering them experiences they can't get on the internet is the key.
---

This article first appeared in the new Business Week newsletter by The Lincolnite and Lincolnshire Reporter. Sign up free to receive it in your inbox on Thursdays.
---
2018 has been a tough time for retailers. National chains dipped into administration while some managed to escape it only by closing many branches through the CVA route, including several across Lincolnshire. Notable names disappearing are Toys R Us, Chimichanga, Cote, Homebase, Office Outlet and Maplin to name a few.
To draw customers from online shopping to brick and mortar shops, retailers need to rethink how they can use their physical space and store format to create better experiences for customers and give them something they cannot get on the internet. Whether that's entertainment, information or extra services, retailers need to figure out what serves their customer profile best.
There are positive signs ahead, but they have not been implemented in Lincoln. For example, Next in Manchester Arndale now includes a Gino D'Acampo Prosecco Bar, a Costa Coffee, a Paint-a-Pot space and a florist. The Next store in Marshall's Yard in Gainsborough also has a Costa on the top floor, but no such facilities are in Lincoln (though a travel agent and a cafe are now planned for the Valentine Retail Park store). Topshop is allowing pop-up nail and hair bars in its stores in Glasgow, London and Liverpool for example, but the new Waterside Lincoln store does not have such concessions. Outside of the UK, we have seen examples from Nike, who are putting holographic projections into their in-store trainers design service, while Amazon's grocery store concept is removing things shoppers hate most, namely queues and checkouts.
Lincoln and Lincolnshire need to adapt fast, as there are stark warnings ahead. County councillor Colin Davie thinks secondary towns in Lincolnshire will suffer from the retail slump most. "Town centres are struggling and I don't think that people realise how bad this is going to get very quickly," he said. "This time next year there will be some catastrophic retail failures across the country and a lot of our smaller, secondary towns in Lincolnshire are going to lose a lot of their high street retail offer."
The reduction in footfall on high streets as retailers are hit also has secondary effects on the local councils. In Lincoln, the city council will make some £1 million less from parking fees than it expected this year as shoppers prefer online alternatives. But council leader Ric Metcalfe is adamant that parking prices aren't what's putting people off coming into the city centre and insists this is due to a wider problem with retailers, some of which reported to the council a 25% drop in takings year on year.
But it's not all doom and gloom, as this Summer and Autumn Lincoln is seeing a range of new businesses setting up shop. In entertainment, Craft returned to the High Street after Cote's sudden departure and Swampy Johns is taking over the Status unit on Silver Street, which has been empty for years. Independents are also making moves in the smaller units: Lawson's took on the unit of the failed Meat Inc (ex Ribs'n'Bibs) restaurant at the bottom of Steep Hill, and the Dandy Lion is the latest drinks-oriented reiteration of a range of restaurants that never took off on Newland. The lower High Street, where rents are smaller, is also seeing action too: there's a new Mezze Bar, a PastaGo takeaway concept and new pancake cafe Crivo's.
William Wall, Director at Banks Long & Co, thinks that "we are at a watershed moment in the evolution of the way city centres and prime shopping locations operate. It can be compared to the industrial revolution in Victorian times. High streets will change – they will adapt – and become places where people want to spend quality time and experience a wide range of services: have a coffee, have a meal, watch a film, shop in a variety of interesting retail outlets in an authentic location; easy to get to by all means of transport, not just the car. High streets will undoubtedly contract but will flourish again once the sector has rebooted."
And he appears to be right. As agents for Lincolnshire Co-op of the Cornhill Quarter £70 million redevelopment, they have seen Cosy Club opening their first Lincoln location alongside retailers Flying Tiger, Moss Bros and Thomas Cook. The second stage of the plan will see a new Everyman cinema with four screens, comfy sofa seating and a pizza restaurant with Cathedral views. The revamped area is exciting retailers such as Lakeland too, who will be moving in November from St Marks (which is also due to redevelopment in 2019). There is still hope for high street retail in 2019 and beyond.
---
Also read other Business Week features
---
SUBSCRIBE to Business Week, the new email newsletter from The Lincolnite and Lincolnshire Reporter, bringing you weekly features, analysis and a news roundup of the top stories by Stonebow Media. Sign up free to receive it every Thursday morning in your inbox. We won't spam you or share your details with third parties, we promise!