September 10, 2018 8.37 am
This story is over 39 months old
Child arrests fall by almost 60% in Lincolnshire
Keeping children out of the criminal justice system.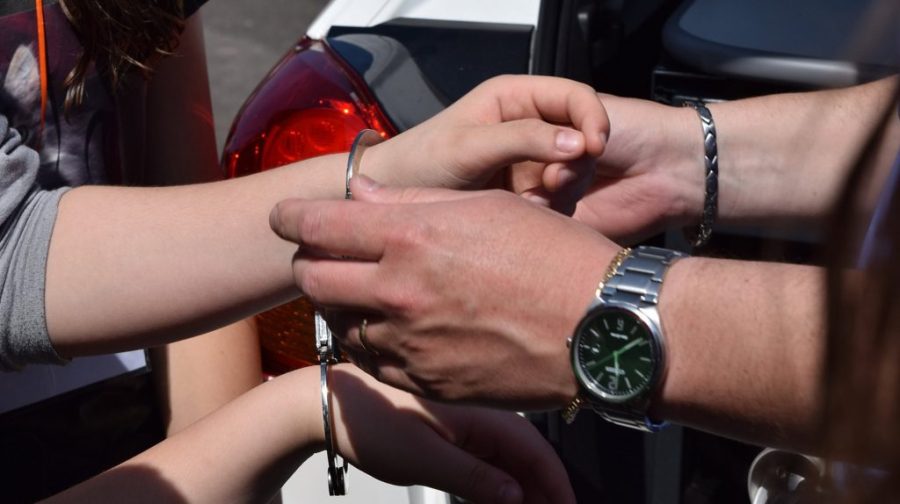 New figures released today show the number of children arrested by Lincolnshire Police fell by 59% in the last six years.
Research by the Howard League for Penal Reform charity through Freedom of Information Requests, found the force made 779 arrests of children aged 17 and under last year.
By comparison, 1,290 children were arrested in 2012, down from 1,911 in 2011. Numbers in between show a steady overall decrease:
2012: 1,290
2013: 1,027
2014: 990
2015: 1,117
2016: 913
2017: 779
Out of 44 forces in England and Wales, this places Lincolnshire Police as the 10th lowest.
The total number of child arrests has been reduced by 68% in seven years – from almost 250,000 in 2010 to 79,012 last year.
Child arrests made by Humberside Police on the Lincolnshire border reduced by 76% in the last seven years. 
The force made 1,385 arrests of children aged 17 and under last year, down from 5,751 in 2010.
Assistant Chief Constable at Lincolnshire Police Kerrin Wilson said: "I'm pleased to see the dramatic drop in our numbers because it demonstrates the effectiveness of our partnership working and shows that we're making real positive changes in the way we approach child arrests.
"We now have a well-developed partnership arrangement in this county. In essence, this means we give children a chance to take responsibility for bad behaviour without criminalising them. We have a chance to engage young minds and offer people an alternative, which will hopefully lead them towards making good choices.
"In 2017, the Local Authority and Police launched a joint protocol aimed at reducing criminalisation of children.
"In 2016 913 arrests were made, that dropped to 779 in 2017. We have police officers working embedded with the Youth Offending Service, and have seen the successful expansion of the 'Joint Diversionary Panel', which ensures that all children who come into contact with the criminal justice system are dealt with proportionately and, where possible, diverted away from formal criminal justice sanctions.
"This mainly involves using out of court disposals and figures for 2017/18 compared to 2016/17 have shown a drop of 49% of children going into the criminal justice system. This is entirely right because not only can alternative restorative solutions change behaviours and prevent offending but we also know from feedback from victims that this a positive approach.
"This joint protocol has also examined cases involving looked after children, who have traditionally been over-represented as offenders. The protocol gives agencies and care homes alike the tools and guidance to deal with children and provide meaningful positive interventions to ensure that children do not become unnecessarily involved in the Criminal Justice System.
"This work has been implemented against a backdrop of well-established and successful partnership arrangements, with the strong leadership of the Lincolnshire Children's Safeguarding Board, Children's Services and Youth Offending Service from Lincolnshire County Council, and Lincolnshire Police.
"We will continue this partnership work to ensure that we are always assessing and addressing how we deal with children and reach a resolution that is in the interests of the individuals themselves and the wider public."