September 7, 2018 5.19 pm
This story is over 62 months old
Grantham A&E remains closed at night while review continues
It's unlikely that Grantham Hospital's A&E department will reopen at night any time soon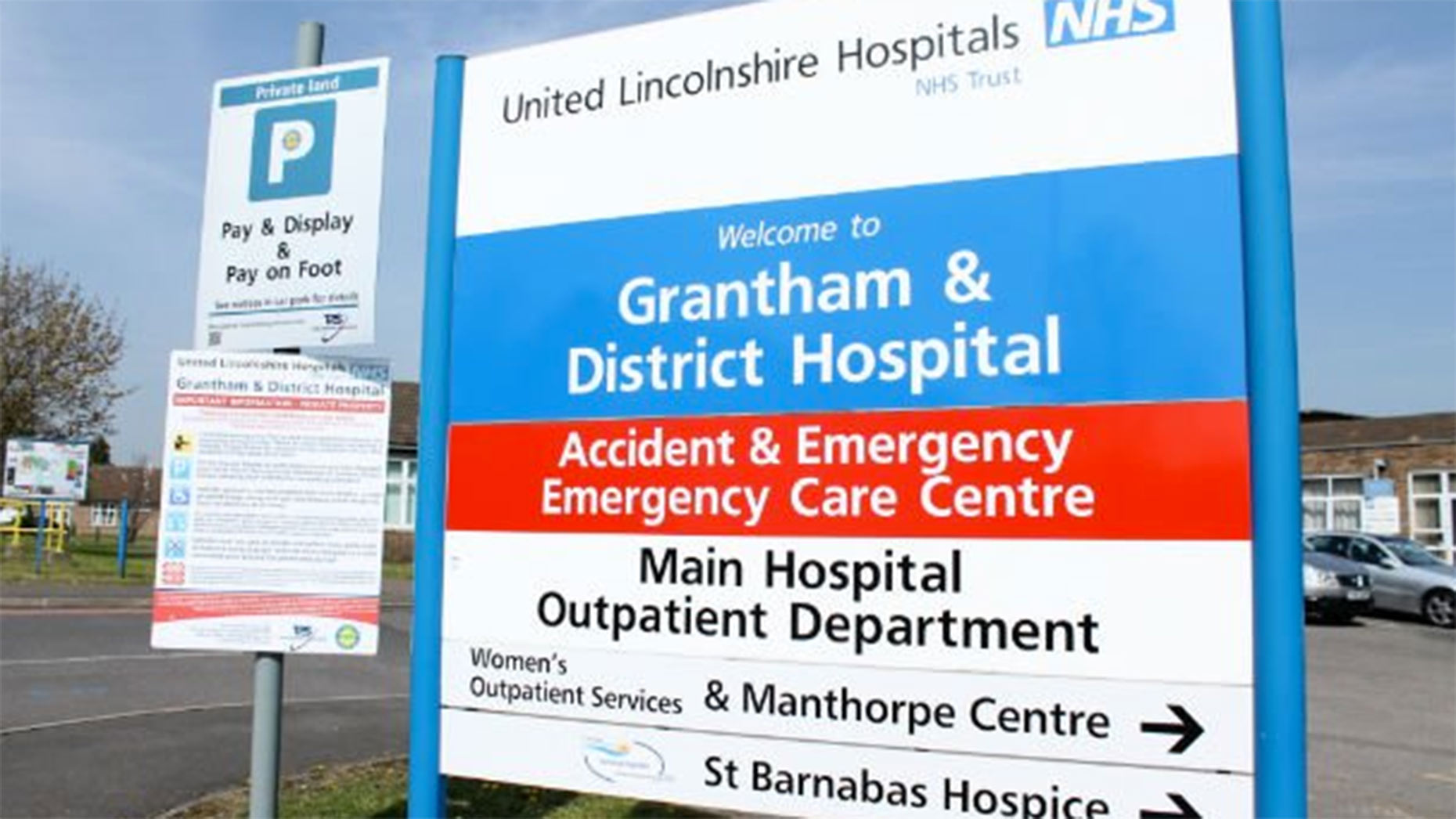 Health bosses have promised that Grantham hospital still "has a strong place" under their umbrella, despite a continued overnight closure of the A&E department.
During United Lincolnshire Hospital Trust's Annual General Meeting on Friday, Chief Operating Officer Mark Brassington reiterated past comments that there were no plans to reopen the A&E fully 'in the near future' after the East of England Senate recommended it stay closed at the end of last year.
Speaking during the meeting, Mr Brassington said: "In terms of plans for Grantham we've said a number of times in board meetings and its important to repeat it now. In terms of A&E situation, with regard to Grantham and the overnight closure, there are no plans to change that in the near future."
He said a reconfiguration panel had also recommended the department should not be fully opened 'in the short-term'.
No STP results until next year
Bosses at the trust are currently awaiting the results of a major review of healthcare services (Sustainability and Transformation Plan)  to be completed — something which isn't now going to happen until next year, said Chief Executive Jan Sobieraj.
However, the trust said it's working to make Grantham an important part of its services, announcing moves to make the hospital a centre for planned, or elective, operations.
A recent trial has seen orthopaedics streamlined, with Grantham becoming the centre for that.
Mr Brassington said: "We see Grantham as our elective hub and with a trial for Orthopaedics that is in line with our future direction of seeing more and more of our elective operations at the Grantham site and I think the orthopaedic trial is really exciting.
"Not only for those orthopaedic patients who may have cancelled during winter it will be good to ensure we keep those operations through winter, but also its good for our staff at Grantham that knows that's the future direction for the hospital and that commitment to putting a significant amount of activity through the hospital site shows we are committed to the hospital and we're committed to our future direction of putting more elective care there and building that site and the facilities to support that."
Speaking following the meeting Mr Sobieraj said: "We think it has a strong place in our portfolio of care. We recognise its an important hospital for the local population as well as Lincolnshire. We want to build up the work of that hospital particularly around elected care, around planned care."
He added: "[The review] is not going to happen this calendar year it will happen next year so in the meantime our job is to make sure the services we do provide in Grantham continue to grow, which is what we are doing."