Meghan Markle's sparkle replicated for Lincoln Castle
Lincoln jewellers are behind the beautiful piece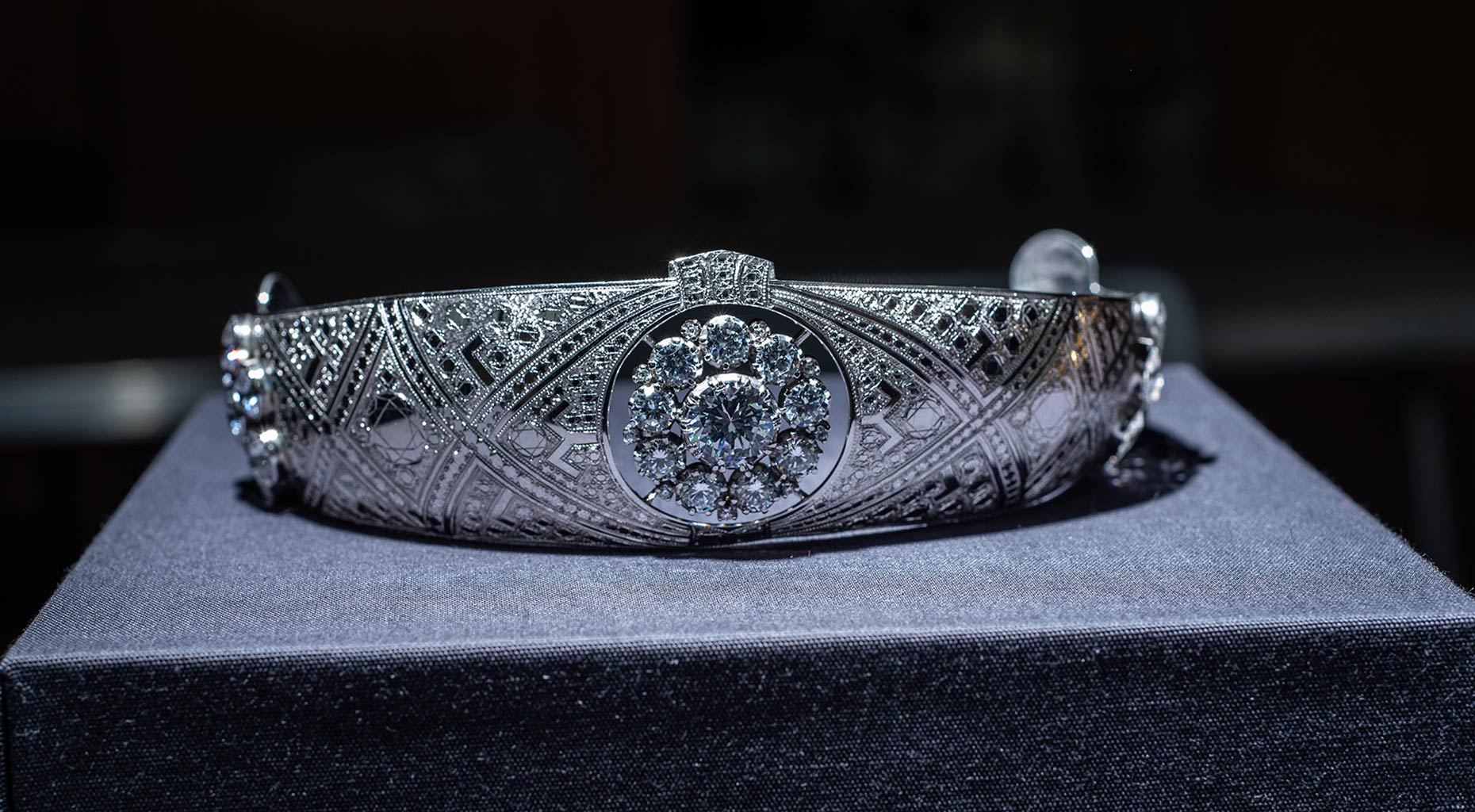 The Lincolnshire magic behind Meghan Markle's wedding tiara has been recreated for Lincoln Castle, and we were lucky enough to get a first glimpse.
At her wedding to Prince Harry in May, Meghan Markle's veil was held in place by a diamond bandeau tiara, lent to her by the Queen.
The centre was set with a detachable brooch of 10 brilliant diamonds, given to the Queen's grandmother, Princess Mary, in 1893, a present from the County of Lincoln on her marriage to Prince George, later King George V.
Over the summer, the brooch was recreated by Lincolnshire jewellers James Usher, and it is now on display at Lincoln Castle.
Dawn Heywood, collections development officer, said: "In all the excitement of the big day, many people may have overlooked Lincolnshire's small part in the occasion.
"However, the Royal Household has confirmed that the tiara brooch was a gift from the county to the royal family in 1893.
"So we decided to have the brooch recreated and set it in a tiara similar to the real thing.
"It's now on display inside the Magna Carta vault, alongside a watch that belonged to Augustus Frederick, the last person to hold the title of the Duke of Sussex before it was recreated for Prince Harry.
"It's a must-see for fans of the royal family."
Admission to the Magna Carta vault requires either an annual pass or a day ticket.